International Baroque Museum

Share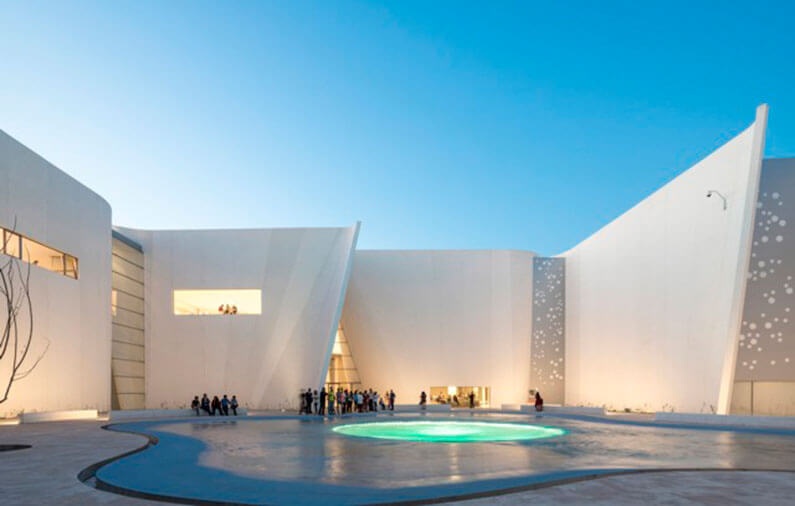 We invite you to visit the most recent space of art and culture in Puebla: The International Baroque Museum, a place full of beauty starting from its architectural design, which has melted into its environment to create flowing spaces, gardens, light that embellishes each one of the exhibition and entertainment areas.
The exhibitions shown are from different arts in the baroque period and there will also be interesting temporary exhibitions.
Stay in any of these hotels and take advantage of your trip to visit this museum:

Mary Carmen López (Eng)
With over 10 years of experience in the hospitality industry and a bachelors in Hospitality and Tourism Management specializing in marketing and sales, Mary Carmen has developed her career working at various hotels in Mexico and abroad, focusing in recent years on the boutique hotel industry. Passionate about tourism in Mexico, in every trip she seeks to find the cultural, culinary and historic highlights of each destination.