A relaxing trip through time… the cave of senses

Share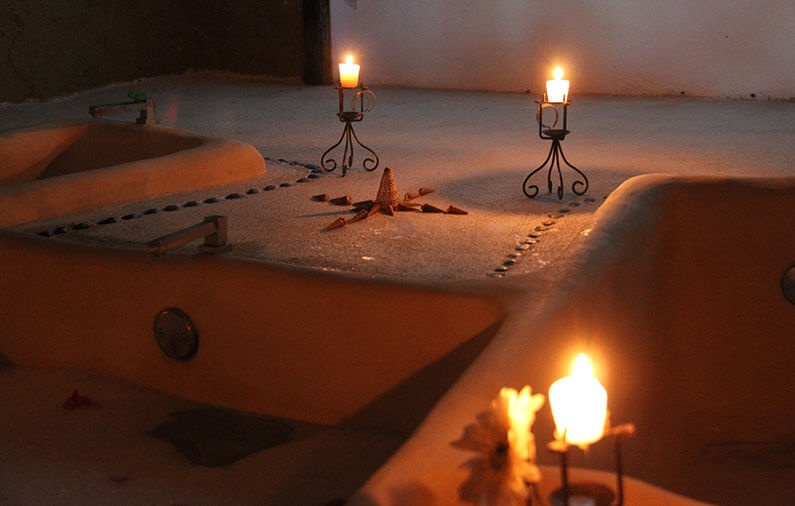 The ideal moment to relax is when you realize you don't have time to do it.  Jim Goodwin.
The spa in a hotel is usually the guests' favorite spot. It is there where for a few hours they leave behind all the stress created by the daily life. There are several spa services which help reduce stress, but today I would like to talk about one in special.
THE CAVE OF SENSES is a unique experience, the flagship activity of Hotel Sitio Sagrado, a select member of our collection, located in the mystical and magical Tepoztlán, Morelos.
Indulge and let yourself be guided through time…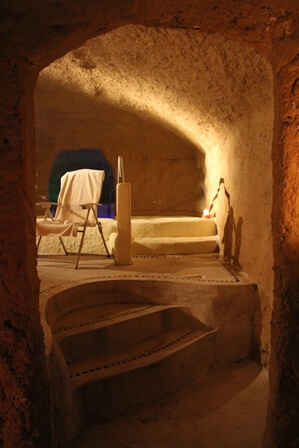 This experience is truly unique, a journey through time starting inside a cave (in the hotel facilities) that will carry you from the origin of universe up to the latest technology in multimedia, audio, video, special effects, laser, and music.
In this cave you will experiment different sensations for each one of your senses. The journey begins inside cenotes at different temperatures, colors, densities and physical-chemical compositions. Then, the tour continues in another section of the cave within this underground and underwater world; you enjoy the aspiration therapies with mint, eucalyptus, oxygen and ozone, as well as a full body exfoliation, cranial massage and revitalizing teas tasting.
The experience ends inside the last cave, where you will lie in aromatherapy and capillary treatment tubs while you enjoy 5.1 surround sound and conscience video projections previously selected for you. At the end of this journey you won't be the same, but a better human being.
Come and try it, call us at 01 800 508 7923 or email us at [email protected]

Angela Ortega (Eng)
Born in the central region of Mexico, but having lived most of her life in the beautiful state of Nayarit, Angela fell in love with this area's landscapes and its natural beauty. With the firm conviction from an early age that she wanted to be part of the way tourism was managed in her state and the country at large, she studied a degree in Tourism Management and Development at the Technological University of Nayarit. Immediately following her studies, she immersed herself in the world of hospitality in Puerto Vallarta, an iconic city within Mexico known for its wide range of hotels. Working within this field, she took various positions, which allowed her to develop many skills such as teamwork and great service as well as to learn about the standards of operations at a large hotel complex. After taking a break from the hotel industry for personal reasons, her path met Mexico Boutique Hotels, a company that closely matched her personal convictions, which involve presenting Mexico to the world as a brand that guarantees memorable experiences thanks to its natural beauty and the excellent hospitably of its people who by their very nature provide great service and are excellent hosts. Angela currently serves as Chief E-Concierge and Travel Designer for the aforementioned company, offering travelers the opportunity to live a different experience every day, where attention to details make a huge difference.