A complete travel experience… get to know the surroundings of Mesón de la Abundancia

Share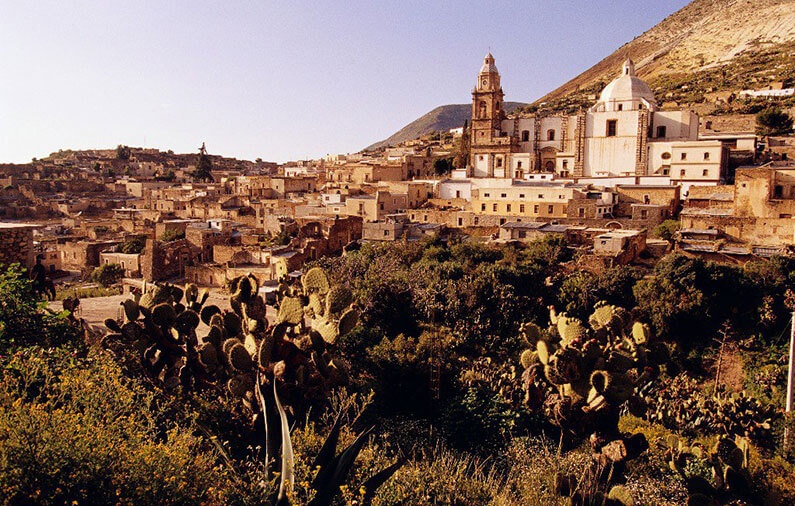 One of our main goals at Mexico Boutique Hotels is not only to get those staying in one of our hotels to visit its premises but also to make them live a full experience where they can enjoy the opportunity to tour, explore and discover the destination where their hotel is nestled.
Trying the local gastronomic offerings, as well as learning a little about the customs and traditions of the destination's dwellers, is a vital element in a trip. This way, when they go back home, they will be able to say with total assurance that they really got to know this or that town, beach, etc., and not only the hotel where they stayed.
The hotels' location, be it centric or isolated, helps a lot to have this complete experience we are talking about, so, we want to give you a tip about our hotels' surroundings. On this occasion we will talk about Real de Catorce, a Magical town located in the state of San Luis Potosí. In this beautiful place you will find Mesón de la Abundancia, a select member of our collection.
PARISH OF THE IMMACULATE CONCEPTION
Undoubtedly a place with an interesting-to-learn history. Its construction occurred among mishaps that delayed it for almost 40 years. It started in 1781 but was stopped several times until 1800, when one of the vaults collapsed when almost ready causing life losses.  Then in 1817 there was a fire that made it be restarted again. It wasn't until 1820 that the temple was in official use.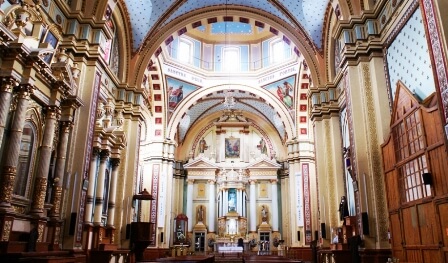 THE MINT
This place was founded due to the interest of the ancient dwellers to mint their coins in situ to avoid being exposed to carry silver through unsafe roads where robbery was common. It worked for a short period of time as it was shut down by Emperor Maximilian. The remains of the place were restored in 2007 to create a cultural center where workshops, exhibitions, shows and all kinds of cultural events are held for the families to enjoy.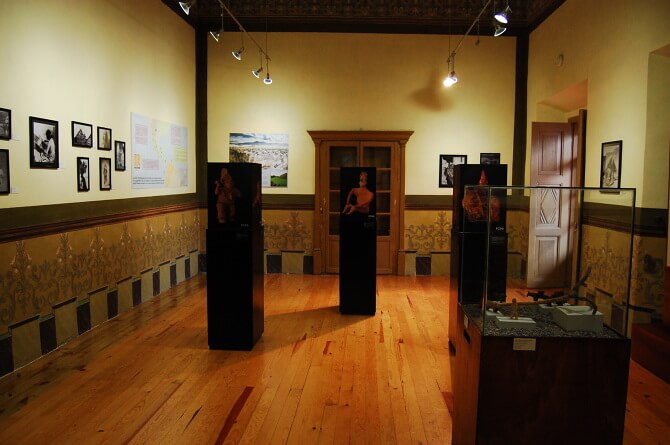 HIDALGO PLAZA
One of the most visited spots at Real de Catorce, which formerly worked as the social and financial center of the town. Around it you can find several restaurants offering the representative gastronomy of this Magic Town.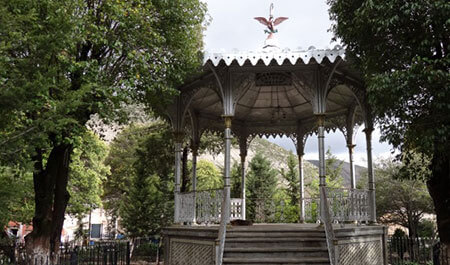 THE PALENQUE
One block north from Plaza Hidalgo, it is an arena for cock fighting built as a Roman amphitheater. The place features excellent acoustics, so it is frequently used for cultural, musical or political events.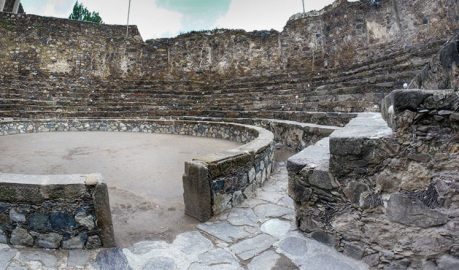 Live a complete travel experience in Real de Catorce and stay at Mesón de la Abundancia

Angela Ortega
Nacida en el centro del país, pero pasando la mayor parte de su vida en el bello estado de Nayarit adquirió el amor por esas tierras y por las bellezas naturales que estas poseen. Con la firme convicción de ser gestora del crecimiento turístico en el estado y en el país, estudio la Licenciatura en Gestión y Desarrollo Turístico en la Universidad Tecnológica de Nayarit. De manera inmediata al finalizar sus estudios se incursionó en el mundo de la hotelería en Puerto Vallarta Jalisco, una cuidad icono del país, bien conocida por su amplia oferta hotelera. Estar inmersa en ese ámbito y desempeñando diversos puestos en diferentes áreas, le permitió desarrollar sus habilidades de trabajo en equipo, de espíritu de servicio, así como aprender los estándares de operación de un gran complejo hotelero. Pasados un par años y por motivos personales se retiro de la hoteleria, pero la vida puso en su camino a Hoteles Boutique de México, una empresa con convicciones muy similares a las personales, las cuales involucran representar a México ante el mundo como una marca que garantiza escenarios memorables gracias a sus bellezas naturales poseídas, así como un excelente trato por parte de una población que por herencia es servicial y buena anfitriona. Actualmente funge como Chief E-Concierge and Travel Designer en la empresa antes mencionada, ofreciendo día a día al viajero la oportunidad vivir una experiencia diferente donde la atención a los detalles hacen una enorme diferencia.