Music, grill and artisan beer… it is possible at VopperFest 2018

Share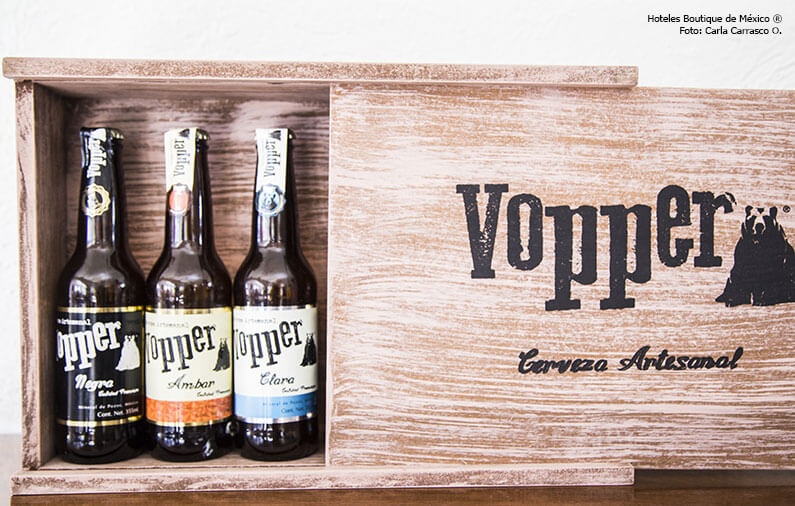 Music, grilled food and artisan beer sound perfect in a sentence! Especially if the beer we are talking about is CERVEZA VOPPER, artisan-made and proudly Mexican.
#VopperFest is an event to be carried out on March 17 and 18; the venue will be the facilities of our dear and select member HOTEL CASA DIAMANTE in Mineral de Pozos, Guanajuato. The kick off will be Saturday 17 at 1 pm; it will be 10 hours for the attendants to enjoy all the array of activities the #VopperFest features, repeating it on Sunday 18 at the same times.
For families, this event promises to be a good escape from routine and a wonderful way to spend an incredible weekend where you will delight in delicious grilled food: burgers, choripan and carne asada, all wrapped in magical surroundings close to nature. There will also be playpens for kids' fun and entertainment.
For good beer lovers and connoisseurs, it will be a delight to taste the Vopper beer chiled in three presentations: clear, amber and dark, while you enjoy the good music of the groups that CASA DIAMANTE and CERVECERÍA VOPPER brought together: The Andersons (jazz-rock-funk-soul), DJ Padrinix and the original music of La Carreta Loca.
With the idea of supporting the local community of MINERAL DE POZOS, HOTEL CASA DIAMANTE has decided to invite several artisans from the area, who will have the opportunity to show their original handicrafts to the attendants. So, if you want to enjoy the event and also support these artisan masters, do not miss the opportunity to purchase some of the creations, from pre-Hispanic musical instruments or the famous artisan dolls from Mineral de Pozos (wearing typical costumes from different Mexican states), to knitted shoes.
There will also be art exhibitions by painter Jose Rocha. The cost to access the event is a symbolic $100 pesos, including a Vopper beer, you decide which one and how cold you want it.
MINERAL DE POZOS is located less than an hour away from Queretaro and San Miguel de Allende, and two hours from Guanajuato. For people from Mexico City who want to spend an adventurous weekend, the road trip takes about two and a half hours.
Considered one of the 111 "Magical Towns" in Mexico, this site, which used to be recognized by its important mining activity, has been renovated and is currently focused on tourism. Visit it, enjoy it and do not miss the VopperFest 2018.
For more information: 1 8552236061 / [email protected]

Angela Ortega (Eng)
Born in the central region of Mexico, but having lived most of her life in the beautiful state of Nayarit, Angela fell in love with this area's landscapes and its natural beauty. With the firm conviction from an early age that she wanted to be part of the way tourism was managed in her state and the country at large, she studied a degree in Tourism Management and Development at the Technological University of Nayarit. Immediately following her studies, she immersed herself in the world of hospitality in Puerto Vallarta, an iconic city within Mexico known for its wide range of hotels. Working within this field, she took various positions, which allowed her to develop many skills such as teamwork and great service as well as to learn about the standards of operations at a large hotel complex. After taking a break from the hotel industry for personal reasons, her path met Mexico Boutique Hotels, a company that closely matched her personal convictions, which involve presenting Mexico to the world as a brand that guarantees memorable experiences thanks to its natural beauty and the excellent hospitably of its people who by their very nature provide great service and are excellent hosts. Angela currently serves as Chief E-Concierge and Travel Designer for the aforementioned company, offering travelers the opportunity to live a different experience every day, where attention to details make a huge difference.