A story worth telling

Share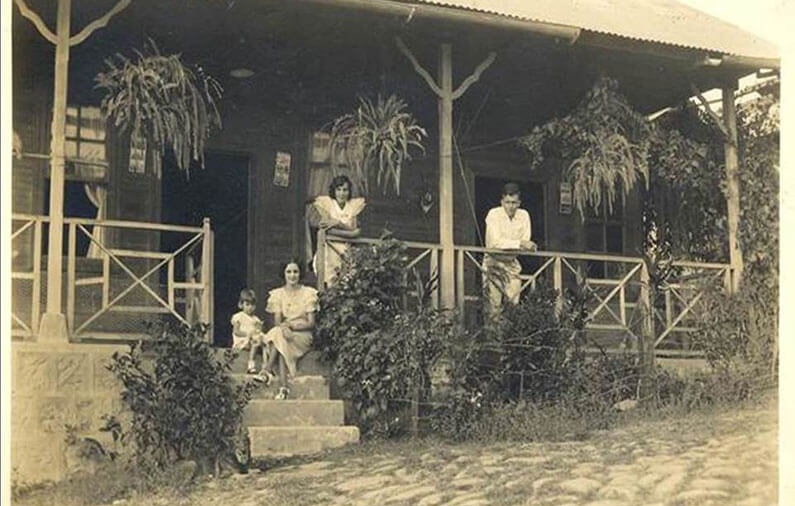 At what seemed to be an easy evening at Mexico Boutique Hotels, a call to our toll free number made the phone ring. It was somebody enquiring about our dear hotel Argovia Finca & resort, located in a beautiful natural spot: Tapachula, Chiapas.
At the beginning it looked like it was a call for some general information on the hotel and its services. However, after listening to the reason of the call, my interest rose in a special manner.
Heidi Von der Rosen was who that night decided to take the first step reaching out to Mexico Boutique Hotels to give a beautiful and memorable gift to her mother, Ingerborg Von der Meder, who is celebrating her 86th birthday this year: A TRIP TO ARGOVIA FINCA & RESORT.
If wishing to gift your 86-year-old mother a trip to a spot surrounded by peace and close nature contact that makes you relax completely sounds by itself as something sensational, allow me to add now the fact that it was right there, where Argovia Finca & resort now stands, the home where Ingerborg Von der Meder was born in 1931!
It was something so moving that I got the chills all over my skin, thinking that Heidi made me part of something so significant and special. The trust put on Mexico Boutique Hotels and on our travel designing experience made me be even happier to receive that call.
We started with the arrangements. It had to be very carefully planned, starting from the room selection. "Cabaña Primavera", located in an easily accessible area with impressive views to the green mountains would be the best option. An exotic flowers bouquet, grown in the self-sustainable property, a delicious birthday cake and freshly-ground coffee from the home plantation would be the perfect frame for a warm welcome.
After some last-minute changes, the day Doña Inerborg would be again in the place she loves so much came. Our colleagues at the hotel were in charge of making her feel as if she were really at home (which she was). Visits to the restaurant "Tierra de Café" and tour by the surroundings and the property expertly guided by Andres were the perfect complement to her stay.
However, there is a fact that makes this story even more wonderful. Mr. Sanchez, the hotel's General Manager, was in charge of personally leading Doña Ingerborg to the casita where she was born and which still keeps its original structure.
Everybody was thrilled upon arriving there. Seeing Doña Ingerborg standing in front of her house was an emotional moment. And there was a surprise in store for her. Pretending that "somebody" had by "mistake" left a piece of cloth hanging from the roof. Mr. Sanchez got himself to take it away. When he pulled off the cloth, a beautiful carved wood sign announced the name the house would have from that moment on: "CASA DOÑA INGERBORG" 
Events like this make it really worth to do your job with love and devotion. We once more thank the VON DER ROSEN – VON DER MEDER, family, please come back to your casa anytime you wish.
1 855 223 6061

Angela Ortega (Eng)
Born in the central region of Mexico, but having lived most of her life in the beautiful state of Nayarit, Angela fell in love with this area's landscapes and its natural beauty. With the firm conviction from an early age that she wanted to be part of the way tourism was managed in her state and the country at large, she studied a degree in Tourism Management and Development at the Technological University of Nayarit. Immediately following her studies, she immersed herself in the world of hospitality in Puerto Vallarta, an iconic city within Mexico known for its wide range of hotels. Working within this field, she took various positions, which allowed her to develop many skills such as teamwork and great service as well as to learn about the standards of operations at a large hotel complex. After taking a break from the hotel industry for personal reasons, her path met Mexico Boutique Hotels, a company that closely matched her personal convictions, which involve presenting Mexico to the world as a brand that guarantees memorable experiences thanks to its natural beauty and the excellent hospitably of its people who by their very nature provide great service and are excellent hosts. Angela currently serves as Chief E-Concierge and Travel Designer for the aforementioned company, offering travelers the opportunity to live a different experience every day, where attention to details make a huge difference.