Visit these three beautiful beach destinations to stay away from crowds

Share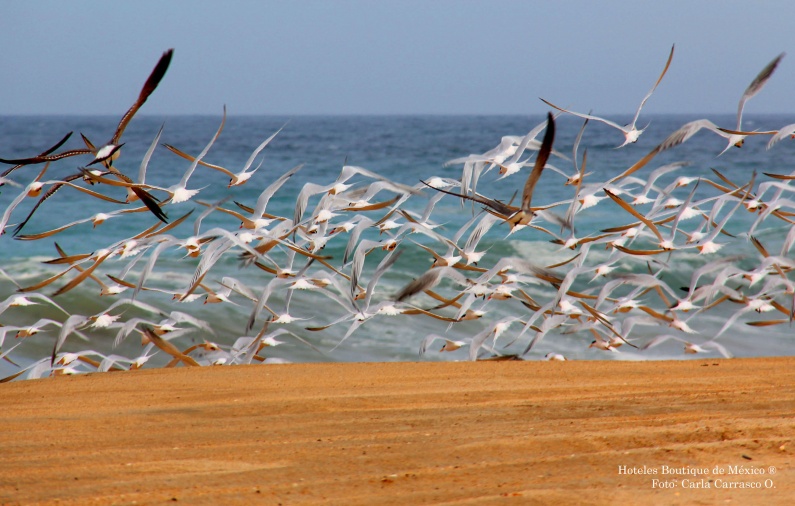 Exclusive destinations where you can enjoy authentic escapades is what we all long for, especially when we go to the beach. The beach is the most popular vacation experience due to the nice weather and the tranquility you can reach. But, what happens when everybody has the same idea? When vacation periods are the same for everyone these places which usually give out peace and relaxation become crowded spots with long lines and few spaces available for relaxing.
For all the above, we want to help more people to have the opportunity to meet their rest goals. Today we feature three beautiful beach destinations where you surely will delight in sand, sun, and sea.
La Paz, Baja California Sur
Invaluable kilometers of beautiful beaches can be found at La Paz; its beaches are bathed by the Sea of Cortes and feature arid landscapes totally contrasting with the sea's deep blue. Because of the popularity reached by Los Cabos, La Paz has somehow stayed behind. What many people don't know is that La Paz is a place of history during the conquest of the New Spain, fortunes made with pearls found here and Hollywood stars who made La Paz their shelter. Just like them, get some shelter from the crowds and stay in the best boutique hotel: RANCHO LAS CRUCES, select member of the MEXICO BOUTIQUE HOTELS collection.
Costalegre, Jalisco
Located just midway between the lights and bustle of Puerto Vallarta and Manzanillo, we will find this unsurpassable destination: Costalegre, one of the most exclusive in Mexico where the term "luxury" changes its sense as you won't have to stay in a huge hotel full of amenities and technology to feel unique and special.
Most of its beautiful beaches are open to the public and possess the magic of providing their visitors with beautiful sunsets, clean air and the best seafood in the area. You have to visit this place and stay in two exclusive hotels to feel like home: CHANTLI MARE and LAS ALAMANDAS, of course both under the umbrella of DE MEXICO BOUTIQUE HOTELS.
Playa Chachalacas, Veracruz
In a small fishing village in Veracruz lies PLAYA CHACHALACAS, of soft waves and far away from daily life. Here crowds are not fashionable, but having a good time is, between placid waters and kilometers of dunes to explore your driver gifts, as the main attraction is to ride an ATV along the beach while clean air and silence give you the possibility to know the freedom of not having a schedule, rules and stress. The best you can do when visiting Chachalacas is to stay at ARTISAN FAMILY HOTELS, a charming boutique hotel respectful of the philosophy if the place, to give you the sense of peace and freedom in a natural environment.
To visit any of these three destinations, just call us or email us:
1 855 223 6061

Angela Ortega (Eng)
Born in the central region of Mexico, but having lived most of her life in the beautiful state of Nayarit, Angela fell in love with this area's landscapes and its natural beauty. With the firm conviction from an early age that she wanted to be part of the way tourism was managed in her state and the country at large, she studied a degree in Tourism Management and Development at the Technological University of Nayarit. Immediately following her studies, she immersed herself in the world of hospitality in Puerto Vallarta, an iconic city within Mexico known for its wide range of hotels. Working within this field, she took various positions, which allowed her to develop many skills such as teamwork and great service as well as to learn about the standards of operations at a large hotel complex. After taking a break from the hotel industry for personal reasons, her path met Mexico Boutique Hotels, a company that closely matched her personal convictions, which involve presenting Mexico to the world as a brand that guarantees memorable experiences thanks to its natural beauty and the excellent hospitably of its people who by their very nature provide great service and are excellent hosts. Angela currently serves as Chief E-Concierge and Travel Designer for the aforementioned company, offering travelers the opportunity to live a different experience every day, where attention to details make a huge difference.