Boutique hotels and the "new normal"

Share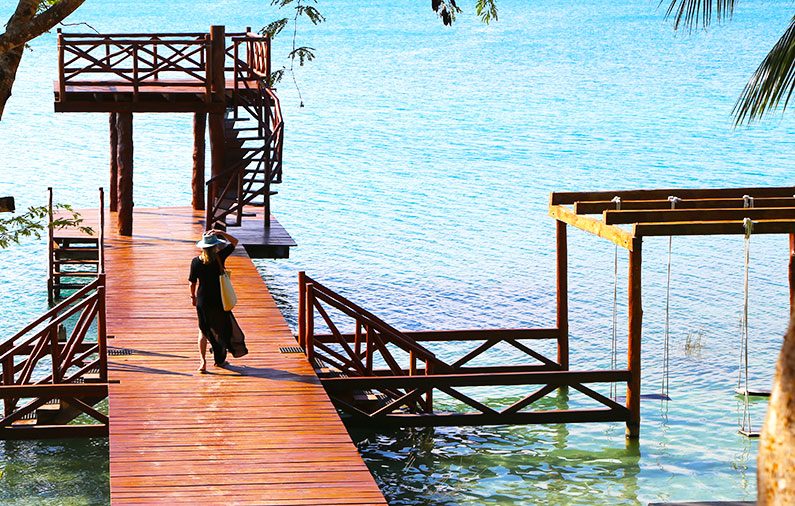 "The new normal", that is how the reactivation period has been defined for the economic and social activities in the world after the social distancing brought about by the COVID-19 pandemic.
Tourism, undoubtedly, was one of the most affected industries by the world sanitary contingency, that is why the efforts to reactivate its activity are and will be very hard.
Hygiene, extreme cleanliness, and due distancing will be key components in the lodging businesses to offer security to travelers. There is currently an ample array of new protocols put into effect in hotels so that the expected reopening does not entail infection risks.
The Mexico Boutique Hotels have been doing their share to fully comply with the necessary lineouts to be safe spaces. Below are some of the established protocols:
All the Mexico Boutique Hotels have been granted the "Covid-Free" seal issued by the Federal and State Secretariat of Tourism.
The hotels' capacity is totally controlled with measures assuring the distancing with other travelers and staff members.
Constant training to hotel staff, especially to those in charge of cleaning and maintenance of buildings.
Rooms will be thoroughly sanitized after every check-out with highly purifying elements such as ozone. Also, there will be a 2- to 4-day period before the same room is rented to other guests.
Hydroalcoholic solutions will be set up with easy access in strategic zones.
Luggage will be handled with extreme care, wearing gloves and sanitizing suitcases upon arrival.
All the products and raw materials in food and beverage outlets will go through a rigorous sanitation and sterilization process.
Body temperature will be taken to everybody accessing the hotels.
Finally, it is important to highlight some of the most distinctive and characteristic features of the members of Mexico Boutique Hotels, such as the small number of rooms and the facilities' intimacy. Most of them also feature wide open-air spaces, gardens, and independent accesses, where privacy and personalized service will be one of the most important competitive edges to face bigger lodging establishments.
Many of our Mexico Boutique Hotels have available discounts, free nights, and complimentary services for travelers. Contact us for more information.
email us: [email protected]
call us: 1 855 223 6061