10 things to do in a weekend in Oaxaca

Share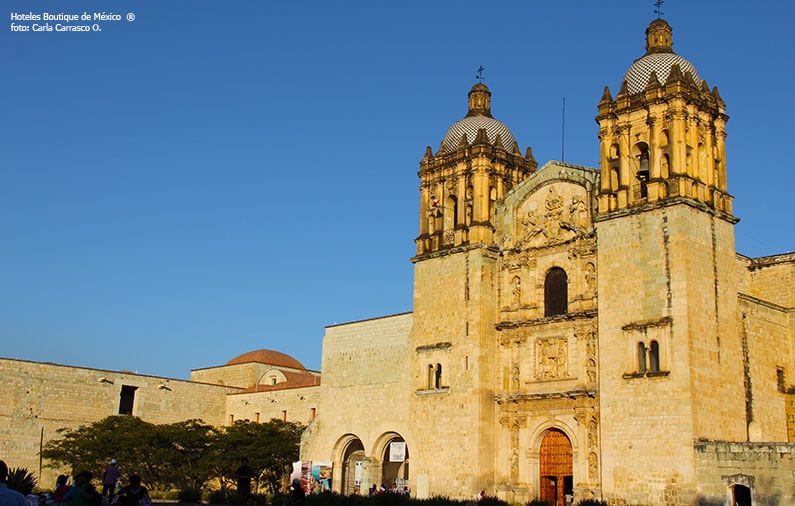 We don't even have to say that Oaxaca has a lot to offer, from the most traditional places to the newest and most attractive ones, this beautiful city does not stop to amaze everyone who visits it. We will list 10 activities that you can do if you are enjoying a weekend in Oaxaca
Visit La Casa del Mezcal, one of the most popular places where this traditional drink is served, icon representative of Oaxaca, here it is possible to delight the palate with the original recipes, unique and invaluable.
The handicraft market: A weekend is not enough time to tour Oaxaca in its entirety, so when visiting this handicraft market, we assure you that you will feel you went through it completely, because here are concentrated the representatives of the 16 ethnic groups of the state, who offer the best of the crafts of their native towns, a full amazing journey.
To get to know the ethnobotanical garden of Oaxaca is an enriching and interesting experience, as since 1988 thousands of species of plants brought from different regions of the state, from the most arid to the wettest regions, have been planted in that place, a perfect representation of the amazing diversity of climates and types of vegetation that characterize the state of Oaxaca.
Eating at the viewpoint of Cerro del Fortín is a great idea, since besides literally having Oaxaca at your feet, you will have the opportunity to taste the traditional recipes with the original seasoning at some of the restaurants located in that area.
Touring the Santo Domingo Temple will be an excellent option, this is an estate of great historical value in Oaxaca; it was declared a "Historical Monument" and today it is a place to admire for its impressive architecture of Mexican Baroque style.
Admire the beautiful and ancient building that was consecrated in 1967 as the Basilica of the Virgen de la Soledad, tour it from beginning to end, and finally savor a delicious and traditional "Oaxaca ice-cream" in one of the many stalls that are located in the surroundings.
Drink coffee at Los Portales in the historic center, while watching the comings and goings of the inhabitants, as well as the colorful and joy that reflects this unique part of the city.
Visiting the Cathedral of Our Lady of the Assumption is something that should definitely not be omitted, whether or not religious believers. Visiting the great cathedrals of each city is important as they are the most impressive buildings, built with the care as no other.
Touring the historic center by tram will be a fun and colorful experience, since the vehicle is handcrafted with alebrijes, the most recognized and famous crafts of Oaxaca. There are different morning and evening schedules that can be adapted without inconvenience to your agenda.
Marvel yourself in Montealban, the most emblematic archaeological zone of the state which from the year 500 BC to 850 AD, served as a major axis in the economy, politics and religion of the Zapotec ethnic group, predecessors of the current population of Oaxaca.
Any of the activities you choose will guarantee an experience full of learning and authentic Oaxacan flavor.
This is the end of our suggestions, but the most important one is missing; stay at HOTEL HACIENDA LOS LAURELES, select member of our collection, located in an exclusive and relaxing area of Oaxaca. Contact us
1 855 2236061

Angela Ortega
Nacida en el centro del país, pero pasando la mayor parte de su vida en el bello estado de Nayarit adquirió el amor por esas tierras y por las bellezas naturales que estas poseen. Con la firme convicción de ser gestora del crecimiento turístico en el estado y en el país, estudio la Licenciatura en Gestión y Desarrollo Turístico en la Universidad Tecnológica de Nayarit. De manera inmediata al finalizar sus estudios se incursionó en el mundo de la hotelería en Puerto Vallarta Jalisco, una cuidad icono del país, bien conocida por su amplia oferta hotelera. Estar inmersa en ese ámbito y desempeñando diversos puestos en diferentes áreas, le permitió desarrollar sus habilidades de trabajo en equipo, de espíritu de servicio, así como aprender los estándares de operación de un gran complejo hotelero. Pasados un par años y por motivos personales se retiro de la hoteleria, pero la vida puso en su camino a Hoteles Boutique de México, una empresa con convicciones muy similares a las personales, las cuales involucran representar a México ante el mundo como una marca que garantiza escenarios memorables gracias a sus bellezas naturales poseídas, así como un excelente trato por parte de una población que por herencia es servicial y buena anfitriona. Actualmente funge como Chief E-Concierge and Travel Designer en la empresa antes mencionada, ofreciendo día a día al viajero la oportunidad vivir una experiencia diferente donde la atención a los detalles hacen una enorme diferencia.