15 years of unparalleled service

Share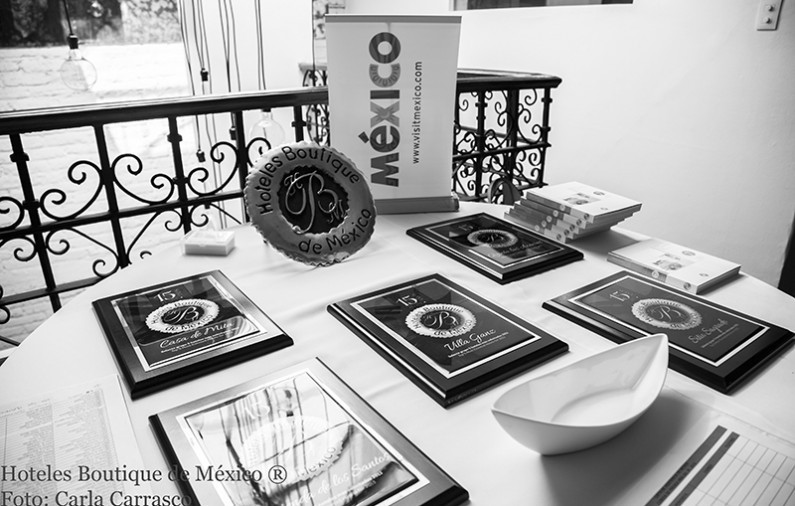 Mexico Boutique Hotels was born as a brand in 1999 inspired by the dream and the need to advise the travelers and make them acquainted with small hotels located in different touristic locations in Mexico, hotels covering all their needs and allowing them to indulge in unique experiences, thus creating a trustworthy and quality-oriented brand.
HBM's directory was originally launched as a special advertising section.  Over the first fifteen years it has become the most reliable platform to find and reserve exclusive-category lodging in Mexico.  Nowadays, HBM is regarded as the ideal bridge between travelers seeking rooms and life-lasting, indelible moments and travel agencies, the press and the best boutique hotels.
These hotels are set apart by their particular character. They are boutique because they are unique.  Boutique spells the most exquisite taste permeating from victuals to the furniture.  It also refers to harmony with the environment and bespeaks the experience of a very special something, epitomizing the distinctive charm and personality of Mexico's attractions.
HBM aims to evaluate and categorize hotels in Mexico with those features, celebrating their diversity, respecting their idiosyncrasy without looking for a standardization.
Boutique Hotels can be identified as small luxury hotels, charm hotels, unique hotels and modern hotels, chic or design hotels.  The difference is set by the meticulous attention paid to details in each one of them.
The discerning traveler can find within HBM's collection business hotels, hotels for couples or for families, wedding, meetings or incentive specialists, hotels for pet lovers, Spa hotels, for golfers, on the beach or in colonial towns, experts in romance, anniversaries or honeymoons and much more.

Mary Carmen López
Más de 10 años de trayectoria en la idustria hotelera, Lic. en Administración Hotelera y Turística, con especializaciones en Mercadotecnia y Ventas. Se ha desarrollado profesionalmente en diversos hoteles en México y en el extranjero enfocándose en los últimos años en la hotelería boutique. Apasionada por el turismo en México busca en cada viaje conocer lo más destacado a nivel cultural, gastronómico e histórico de cada destino.