Appearances lie! The magic beyond a simple facade¡

Share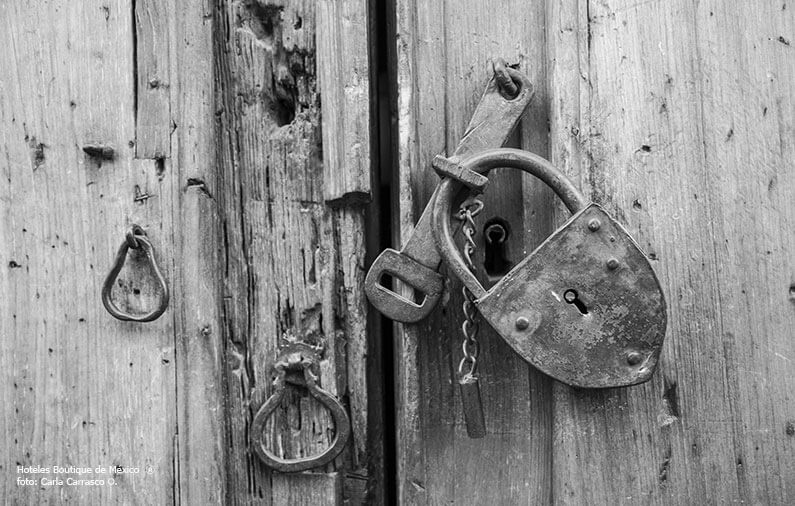 As I write this entry regarding appearances some traditional Mexican sayings come to my mind, such as "Don't judge book by its cover", "The lion is not as it appears"  "Do not believe the moon is made of cheese just because it is round", among others.
It is quite common that people are carried away by what can be perceived at plain sight; it happens in all aspects of life, even with our travelers, who sometimes when they see a simple facade or a modest door of an old casona of our boutique hotels, they think the service and facilities do not match the level of a good hotel.
It is hard to fathom but it has happened; not long ago we had the case of a very distinguished client, a seasoned traveler who knows several national and international destinations. He booked one of our hotels in a dreamy destination and was casually in that same place for business. When he passed by the hotel, he contacted us very concerned when he bumped into the facade of an old house "with no hotel look" in his own words.
The best way to appease him was to tell him the story of the place: this is a two-century old casona which has been preserved as a vital part of the history and magic that make this place special, so the government does not allow the total remodelation of this traditional places in an attempt to preserve them.
After I sent him a couple of comments of previous guests of the hotel who spoke nothing but marvels of the service and the facilities, he decided to carry out his visit, still a little skeptical though.
After his visit we sent him his thank-you letter and the satisfaction questionnaire just like we do with every guest and his comments alone totally discarded the idea of a deficient hotel service due to a simple facade.
"When I crossed that door and climbed the stairs towards the central patio, a different panorama opened to my eyes; I felt that warmth you feel when you arrive at your own house and in my comfortable and elegant suite I lay on the bed (one of the best I have slept in during my trips) and I forgot about the hurries of a long busy day. The staff members fulfilled satisfactorily each one of my requests, which to be honest were more than a few. In summary, a wonderful and unforgettable experience".
It is not recommendable to make prejudices nor pre-qualify a small hotel just because it doesn't look elegant and impressive from outside, as some of those large resorts. And that was precisely the MAGIC of a boutique hotel, to live a unique experience to surprise you and fall in love with every detail.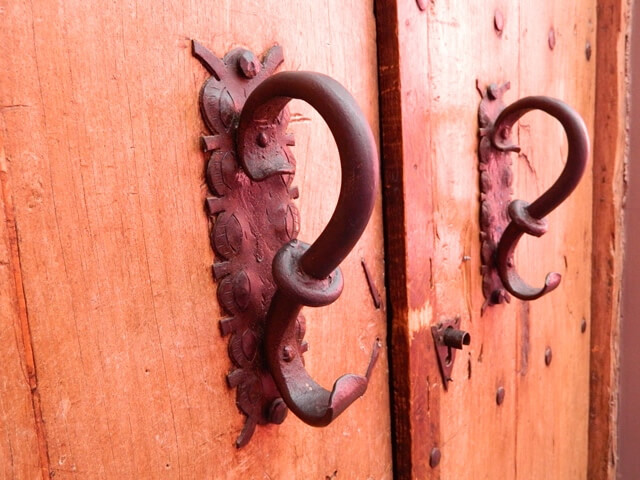 We invite you to discover that magic and to be part of our boutique world, visit Mexico Boutique Hotels.

Angela Ortega
Nacida en el centro del país, pero pasando la mayor parte de su vida en el bello estado de Nayarit adquirió el amor por esas tierras y por las bellezas naturales que estas poseen. Con la firme convicción de ser gestora del crecimiento turístico en el estado y en el país, estudio la Licenciatura en Gestión y Desarrollo Turístico en la Universidad Tecnológica de Nayarit. De manera inmediata al finalizar sus estudios se incursionó en el mundo de la hotelería en Puerto Vallarta Jalisco, una cuidad icono del país, bien conocida por su amplia oferta hotelera. Estar inmersa en ese ámbito y desempeñando diversos puestos en diferentes áreas, le permitió desarrollar sus habilidades de trabajo en equipo, de espíritu de servicio, así como aprender los estándares de operación de un gran complejo hotelero. Pasados un par años y por motivos personales se retiro de la hoteleria, pero la vida puso en su camino a Hoteles Boutique de México, una empresa con convicciones muy similares a las personales, las cuales involucran representar a México ante el mundo como una marca que garantiza escenarios memorables gracias a sus bellezas naturales poseídas, así como un excelente trato por parte de una población que por herencia es servicial y buena anfitriona. Actualmente funge como Chief E-Concierge and Travel Designer en la empresa antes mencionada, ofreciendo día a día al viajero la oportunidad vivir una experiencia diferente donde la atención a los detalles hacen una enorme diferencia.