Ecotourism and ecological reserves in Mexico

Share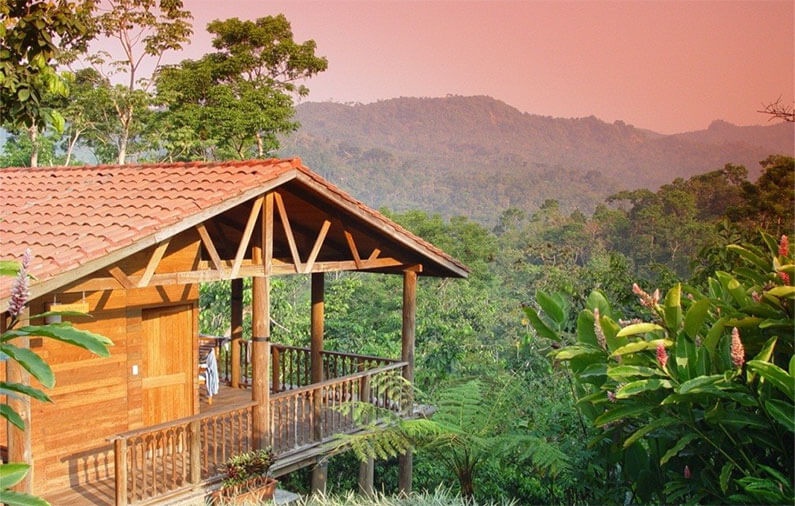 The reefs, forests, wetlands, rivers, islands and seas that have been denominated as "Natural Protected Areas in Mexico" are a reflection of the essence of our country, which expresses the way we worry about preserving the natural resources that make us be privileged.
The spaces where the environment is so beautiful and authentic that it creates an inner peace and full contact with our own nature are becoming –each time more and more – a trend in people's way of traveling, opening the door to the growth of "ecotourism".
Ecotourism is the way in which tourism is lived in a complementary and balanced way in the ecological reserves of a site, and at the same time supports the well-being of local population by bringing about a financial spread.
We have talked before about the boom ecotourism has had in the last few years. However, it is a shame to think that today there are no clear bylaws which validate whether or not the activities carried out in these environments damage the environment. We have to consider that NOT all the activities suggesting some kind of contact with nature can be called "ecotouristic", as many of these activities bring as a result a severe affectation to ecosystems.
The National Commission for Natural Protected Areas in Mexico" currently manages 176 natural areas of federal character, divided in nine regions of the country. here are a few of them. Here are some of them:
Parque Nacional Bahía de Loreto
Reserva de la Biósfera Bahía de los Ángeles, canales de Ballenas y Salsipuedes
Parque Nacional Cabo Pulmo
Reserva de la Biosfera Isla Guadalupe
Reserva de la Biosfera El Pinacate y Gran Desierto de Altar
Reserva de la Biosfera Isla San Pedro Mártir
Área de Protección de Flora y Fauna Cuatrociénegas
Parque Nacional Cumbres de Monterrey
Reserva de la Biosfera Sierra de Manantlán
Reserva de la Biosfera Mariposa Monarca
Parque Nacional Arrecifes de Cozumel
Parque Nacional Tulum
Reserva de la Biosfera Calakmul
If you want to live a truly ecotouristic experience, with everything this concept involves, there is no better option than Argovia Finca Resort, a select member of our collection in Tapachula, in the skirts of the Chiapas Sierra Madre.  At Argovia, the preservation of environment is of first importance, so much that within its premises they work the garbage recycling, "lombricomposta" and also feature a treatment plant for residual water.
The services Argovia Finca & Resort offers its visitors are:
10 comfortable rooms with spectacular views and private terraces which allow you to have breakfast al fresco or chill down in their hammocks.
Coffee tour
Flower tour (to learn about the diversity of flower species grown in the plantation)
Sightseeing tour (to discover the magic of the Soconusco Mountains)
Anthurios Spa
Temazcal
"Tierra de Café" Restaurant
Undoubtedly, Argovia Finca & Resort i the ideal place for the lovers of nature and eco touristic activities.

Angela Ortega (Eng)
Born in the central region of Mexico, but having lived most of her life in the beautiful state of Nayarit, Angela fell in love with this area's landscapes and its natural beauty. With the firm conviction from an early age that she wanted to be part of the way tourism was managed in her state and the country at large, she studied a degree in Tourism Management and Development at the Technological University of Nayarit. Immediately following her studies, she immersed herself in the world of hospitality in Puerto Vallarta, an iconic city within Mexico known for its wide range of hotels. Working within this field, she took various positions, which allowed her to develop many skills such as teamwork and great service as well as to learn about the standards of operations at a large hotel complex. After taking a break from the hotel industry for personal reasons, her path met Mexico Boutique Hotels, a company that closely matched her personal convictions, which involve presenting Mexico to the world as a brand that guarantees memorable experiences thanks to its natural beauty and the excellent hospitably of its people who by their very nature provide great service and are excellent hosts. Angela currently serves as Chief E-Concierge and Travel Designer for the aforementioned company, offering travelers the opportunity to live a different experience every day, where attention to details make a huge difference.