Love a-la-carte

Share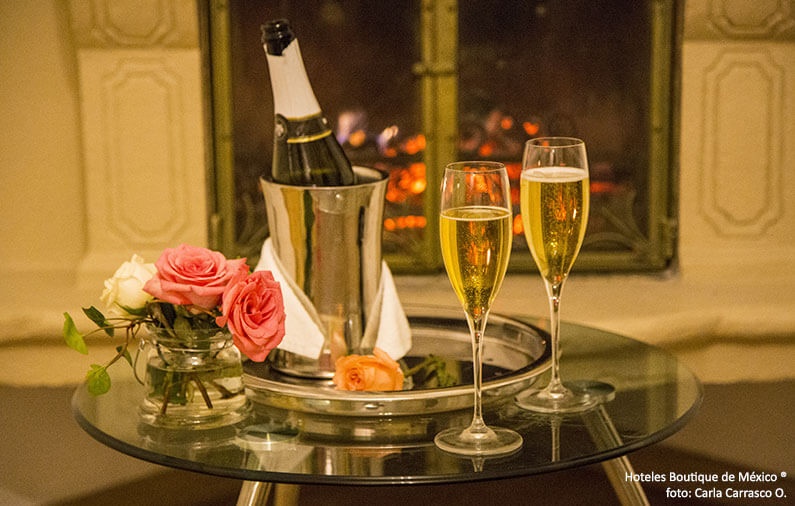 Many modern couples don't have the time to take long vacations and because of their multiple occupations, they want to escape maybe more often but for shorter periods. Traditionally, romantic packages were for long stays and you could use them at the most possible degree.
At Mexico Boutique Hotels we coordinate mostly romantic escapades. Be it to celebrate a special date or simply to leave routine behind, over 50% of our clients look to celebrate special moments in places worth of their time and effort. That is why we have set ourselves to creating a special promotion, exclusive of Mexico Boutique Hotels, "Romance a-la-carte".
What exactly is it about?
About assuring the purchase of at least 3 romantic escapades you will take within a one-year (six-month) period. About knowing you will count on these short trips with the best rates in the best hotels of our country. About spending those magical moments in spaces devoted to watching all the details, creating magical stages and unforgettable moments.
How does it work?  
You buy a certificate that gives you right to a romantic night in 3 different hotels members of the Mexico Boutique Hotel collection. The person buying this certificate decides which hotels will be part of the romantic trio. The buyer can keep them for their own use or gift them to anyone. The certificates are for each hotel and the reservation must be made through Mexico Boutique Hotels' offices.
And what do they offer?
Each hotel offers something different according to its style and services.
When do we have to travel?
You have six months (one year) starting from the certificate's date of purchase.
You have one year
What is the advantage?
Some of the hotels in our collection are more costly (their facilities and service level justify it) but they become more affordable if you participate in this group campaign.
Also, you can buy it as a wedding present, split it into three gifts, to pamper special clients in different cities or just to keep them and surprise your beloved one along the year.
How do I buy it
Calling 01 800 508 7923 or emailing us at: [email protected]