Comfort and luxury in the Villas or Micro Resorts

Share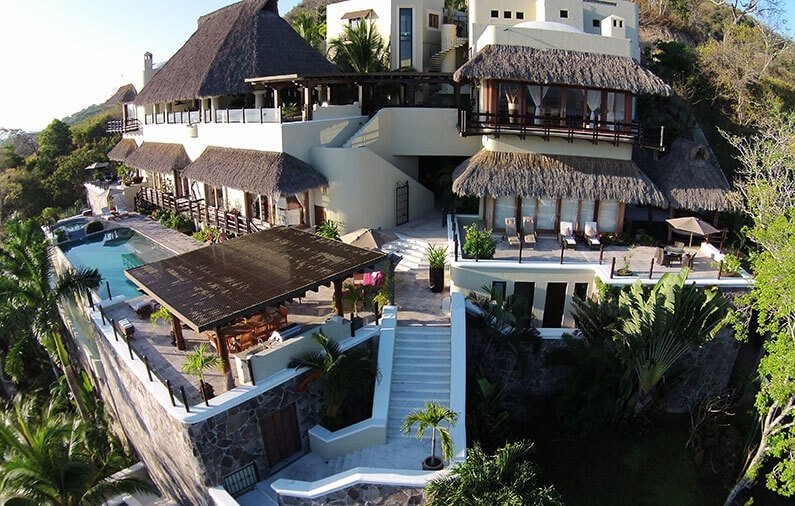 Have you had the opportunity to stay in a villa or micro resort? No? Do you know why we love it? Staying in a villa is an excellent option for families with more than five members, friends gathering or small celebrations such as bachelor or bachelorette parties, anniversaries, birthdays, etc.
It gives you the option to host all everybody in the same place but at the same time offer them privacy. When you rent a villa, its facilities and services are exclusively for you and your guests, so you can personalize you experience 100%.
You can count on services such as waiters, chefs, or requesting food shopping before your arrival so that you have a worry-free stay.
At Casa Colina on Isla de Navidad you can have for example unique experiences to share with your beloved ones, like having a barbecue afternoon by the pool, or enjoy a card or dominoes game in the living room while sipping a tequila, or maybe gaze at the stars and refresh yourself with the sea breeze under its beautiful palapa with a spectacular marina view.
We invite you to contact our travel designers so that we together create an unforgettable visit to Casa Colina.

Mary Carmen López (Eng)
With over 10 years of experience in the hospitality industry and a bachelors in Hospitality and Tourism Management specializing in marketing and sales, Mary Carmen has developed her career working at various hotels in Mexico and abroad, focusing in recent years on the boutique hotel industry. Passionate about tourism in Mexico, in every trip she seeks to find the cultural, culinary and historic highlights of each destination.