"The man behind… CASA MATEO"

Share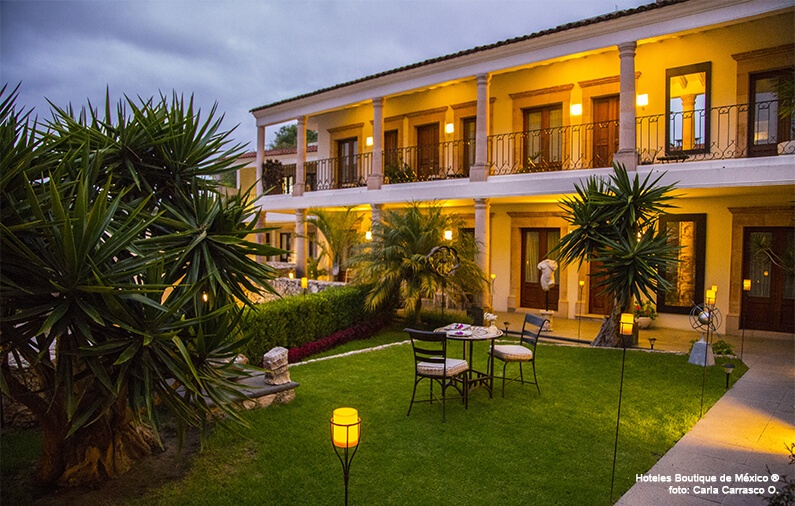 It is not about dreams, but about making these true…
Following with our tribute to the men and women behind our dear hotels, it is time to present the interview to Miguel Angel Gonzalez, who is the responsible of the existence in the Magical Town of Bernal of a space where relaxation and rest are the main hosts: Casa Mateo.
Your profession: Civil Engineer by profession, tourism promoter by passion.
Your favorite quotation or life philosophy: "THE COMMON GOOD. IT IS EASIER TO ACHIEVE YOUR GOALS WORKING IN TEAM, BUT DO NOT EXPECT THE TEAM TO DO YOUR PART".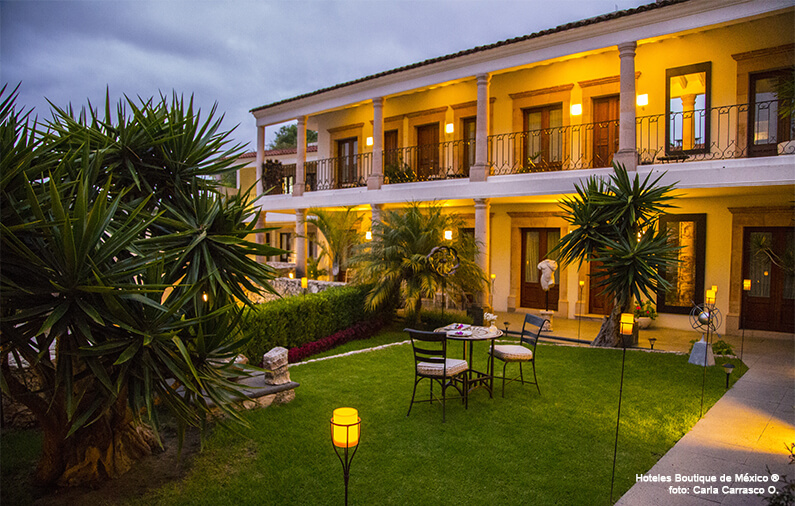 Where you are from: Tamazula, Jalisco.
How do you define a boutique hotel? 
It is a space where you enjoy, dream and feel part of. Where you feel important by belonging. It is a lodging space where you get to have a complete travel experience with personalized attention and small details that make the difference.
What is the concept behind your hotel, your inspiration?
It is thought as a life project, where family is involved in every detail, inspired by travel experiences, reflecting what we like and enjoy.
What life lessons have you learned by opening/operating your hotel? 
The most important experience is to meet and deal with a diversity of people; it is the most rewarding, and knowing that you have to put everything within you to make the guests' stay go form pleasant to an unforgettable date.
How do you get involve with and/or support the local community? 
By means of associations and patronages, trying to convey the idea that it is easier for you to do well in every aspect if people around you does well.
What is your advice for those planning to open/operate a boutique hotel? 
They have to see it as a life experience, not as a business. At the end, everything you do will leave dividends, but you have to feel the pleasure to serve.

Angela Ortega (Eng)
Born in the central region of Mexico, but having lived most of her life in the beautiful state of Nayarit, Angela fell in love with this area's landscapes and its natural beauty. With the firm conviction from an early age that she wanted to be part of the way tourism was managed in her state and the country at large, she studied a degree in Tourism Management and Development at the Technological University of Nayarit. Immediately following her studies, she immersed herself in the world of hospitality in Puerto Vallarta, an iconic city within Mexico known for its wide range of hotels. Working within this field, she took various positions, which allowed her to develop many skills such as teamwork and great service as well as to learn about the standards of operations at a large hotel complex. After taking a break from the hotel industry for personal reasons, her path met Mexico Boutique Hotels, a company that closely matched her personal convictions, which involve presenting Mexico to the world as a brand that guarantees memorable experiences thanks to its natural beauty and the excellent hospitably of its people who by their very nature provide great service and are excellent hosts. Angela currently serves as Chief E-Concierge and Travel Designer for the aforementioned company, offering travelers the opportunity to live a different experience every day, where attention to details make a huge difference.