Exotic, Mexican and refreshing: TUBA

Share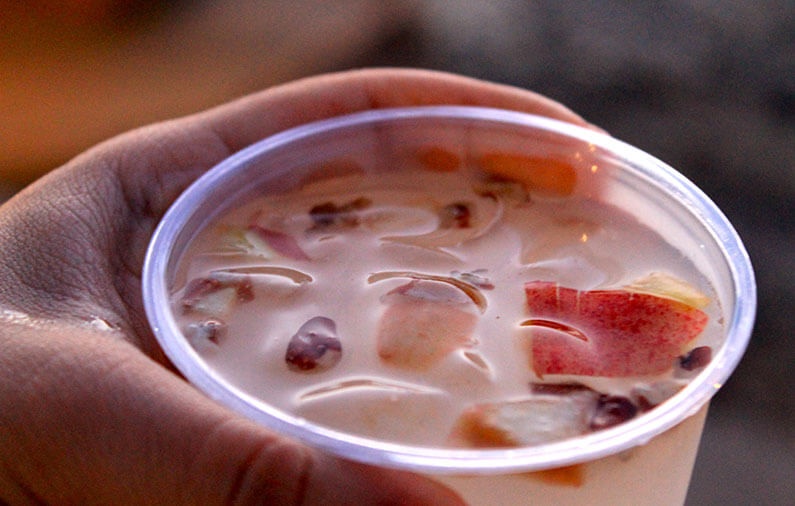 The cultural and gastronomical exchange that stemmed from the visits of the Philippines ships crews to our country in the 16th century, besides the natural wealth Mexico features, brought as a result a curious but delicious beverage known as TUBA.
For dwellers of Colima and those of Jalisco and Guerrero's coasts, tuba is well known and its consumption is very common; you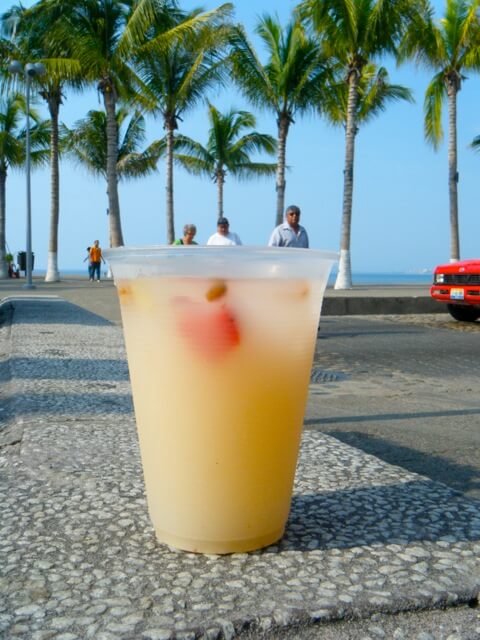 can even find street stands and vendors on the beach offering the visitors the opportunity to taste this delicacy, which calls your attention when carried on large dry calabashes that keep it cool. However, it is very likely that for those who live out of these areas and abroad, this will be the first time they hear about this drink. So today we want to share a little about what it is and how it is prepared.
"Tuberos" of yester years, or people whose work is to make tuba, who have been devoted to this trade for years and who inherited the knowledge from generations back, prepare it in a very traditional way. They harvest coconut cream by cutting the coconut trees spikes before they blossom. The liquid thus obtained is the base to prepare tuba, and is collected very patiently as days can go by before they find the perfect spike for a good amount of liquid, which is then stored in a hermetic recipient and fermented for 5 or 6 hours. Ice is added before drinking it chilled.
A more modern recipe mixes coconut cream, apple vinegar and some liquor, plus chopped apple, peanut and walnut.
The extraordinary part of tuba is to enjoy that exquisite flavor in which your palate will sense a combination of sour and sweet that will make you crave for more.
TIP: Along the iconic and historic Malecon of Puerto Vallarta, all the way to Los Muertos Pier, you will find merry tuberos who will be delighted to share with you their traditional and refreshing beverage, which will also help you bear the season heat.
Visit Puerto Vallarta, taste tuba and stay at  LUNA LIQUIDA HOTEL BOUTIQUE

Angela Ortega (Eng)
Born in the central region of Mexico, but having lived most of her life in the beautiful state of Nayarit, Angela fell in love with this area's landscapes and its natural beauty. With the firm conviction from an early age that she wanted to be part of the way tourism was managed in her state and the country at large, she studied a degree in Tourism Management and Development at the Technological University of Nayarit. Immediately following her studies, she immersed herself in the world of hospitality in Puerto Vallarta, an iconic city within Mexico known for its wide range of hotels. Working within this field, she took various positions, which allowed her to develop many skills such as teamwork and great service as well as to learn about the standards of operations at a large hotel complex. After taking a break from the hotel industry for personal reasons, her path met Mexico Boutique Hotels, a company that closely matched her personal convictions, which involve presenting Mexico to the world as a brand that guarantees memorable experiences thanks to its natural beauty and the excellent hospitably of its people who by their very nature provide great service and are excellent hosts. Angela currently serves as Chief E-Concierge and Travel Designer for the aforementioned company, offering travelers the opportunity to live a different experience every day, where attention to details make a huge difference.