Meet the Owner : Marc Lindskog at Casa de Mita

Share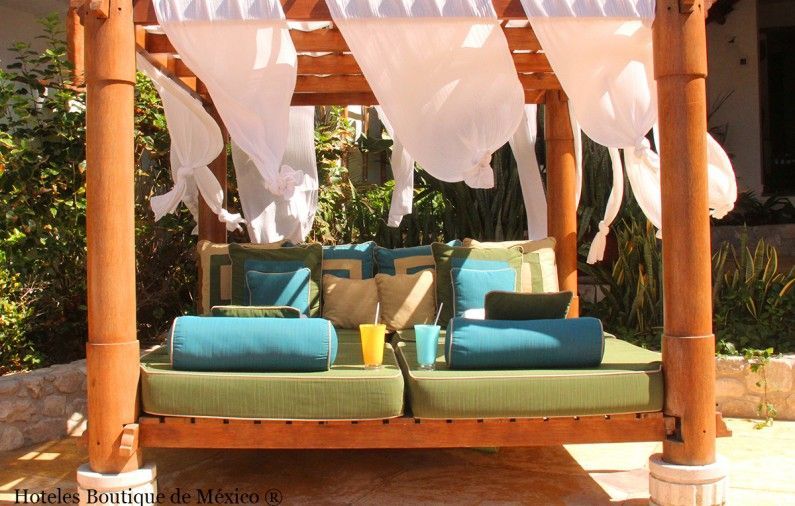 Profession (previous or additional to hotelier):  Architect, General Contractor and Professional Dreamer
A Favorite quote:  "So much have my eyes gazed on beauty that my vision is alive with it …"
Origins:  Originally from the southern part of the US (South Carolina and Georgia) but most of my professional life was spent in the Pacific Northwest (Portland and Seattle) as well as Colorado.
How would you define a boutique hotel?
A boutique hotel should be the interpretation of "hospitality" as seen through the eyes of the individual(s) that created it.
What is the concept behind your hotel?
Basically, I wanted to create a villa style location where someone could enjoy all of the luxury that a villa vacation would have without having to put together a group of friends to afford it.
What life lessons did you learn opening/running your hotel?
Stay true to your vision, be open to suggestions and empower the people that work with you to do their very best to honor that vision while still allowing them to put their own individual "touch" to it.
Describe the experience of your hotel in three words.
OVER THE TOP!
Why did you choose Mexico and/or why this specific destination?
I chose Mexico because of the Mexican people … and this particular location chose me.
What is your definition of service?
Welcome home.
How are you involved with your local community?
I do all that I can to make sure that we are a good neighbor within our local communities … when at all possible, we buy local and we hire local.
What is the one local experience you would recommend to your guests?
Whale watching … hire a local licensed boat and captain and spend a couple of hours out on the ocean observing these magnificent creatures …
What is the best souvenir a guest can take home from a stay at your hotel/a visit to your destination?
Memories.
Advice for anyone wanting to open/run a boutique hotel.
It's a lifestyle, not a profession.

Sylvie Laitre
Comunicologa y Licenciada en Ciencias del Ocio y del Desarrollo Turistico. Vinculada al sector hotelero por varios años en diferentes países de Norte y Latinoamérica. Relacionista Pública, políglota, docente universitaria en múltiples disciplinas tales como filosofía, Ocio como herramienta de desarrollo social, investigación, etc. Experta en calidad de servicio. Consultora y conferencista en diferentes foros internacionales como experta en la industria turística boutique y viajes de lujo. Directora Hoteles Boutique de México entre 2002 y 2014 lo que gustas poner.