Oaxaca, of mescal and handicrafts

Share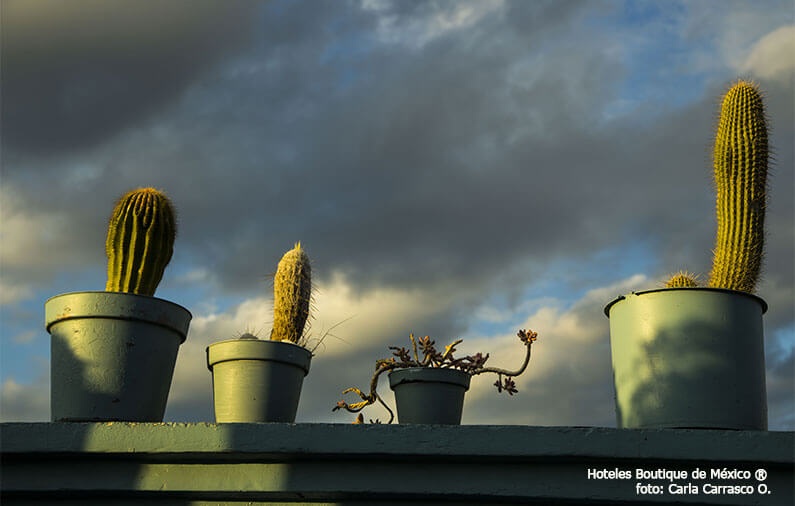 Oaxaca, a place of beautiful landscapes and gentle people, always willing to welcome with joy those who decide to adventure into its lands.
When it comes to speak about Oaxaca, we can't skip MEZCAL, traditional beverage originally from the age of the colonial Mexico, used firstly in ceremonies and rites; until a couple of decades ago it was considered a cheap and tacky drink, consumed only by the poorest people. Nowadays it is one of the most sought after and bought beverages not only in Mexico, but also in USA, South America, Europe and Asia.
Refined "mescalerías" are found more frequently along the country; some other famous bars have diversified their offer adding mescal to their menu and going "vanguard" with this drink, wanted by those who don't want to miss the opportunity to experiment that explosion of flavors only mescal can give us.
It is very nice to see the popularity mescal has reached, as this positively benefits Oaxaca, their dwellers and the country, as this beverage, along with tequila, represents us exponentially in the world.
The cactus or agave is the key factor to obtain this beverage. As a curious date let me tell you that there are around 200 species of agave and over 50% (120 species) are located in Oaxaca. Local production of mescal is amazing as from one tub where a thousand liters are fermented, only 40 liters of final product are yielded, and the process requires a great effort, patience and devotion.
If you visit Oaxaca you can't miss the mescal route; there are several options in the city that give you the opportunity to witness the production of this ancient beverage in situ, from the agave panting to the moment of bottling for distribution and sale.
One other thing that characterizes Oaxaca is for sure the beauty of its handicrafts, unique creations that can't be found anywhere else in the world and that have marveled so many people. Let's take a look at some of the most popular and representative.
EMBROIDERY, the finest works made with the traditional "waist looms" reflect the culture and the landscapes' beauty, as well as the representation of dreams and aspirations of a number of Oaxaca indigenous groups, using as inspiration the nature of the region's valleys.
BLACK MUD POTTERY: Oaxaca is one of the few states characterized by the continuity of their ancient handicrafts in the present times, so the pottery work in the traditional black mud is recognized and valued. it gives origin to the creation of unique pieces: vases, napkin holders, ashtrays and flower pots, and ornamental figures.
ALEBRIJES: Colorful and strangely shaped, alebrijes combine parts of the body of different animals. These surreal and magical pieces of art, which materialize the dreams and fears of an Oaxaca artisan, are very popular and are sold for their beauty and because it is said that they keep their holders safe from nightmares.
Visit Oaxaca, get to know its culture, marvel yourself with its handicrafts, taste its gastronomy and remember: for all evil, mescal… for all good, mescal too!
HACIENDA LOS LAURELES HOTEL, select member of our collection featuring the true flavor of Oaxaca. Gourmet cuisine, fresh gardens, full spa, steam room, temazcal and a pool will make your stay even more pleasant.
The best option to stay in Oaxaca is, HOTEL HACIENDA LOS LAURELES, select member of our collection featuring the true flavor of Oaxaca. Gourmet cuisine, fresh gardens, full spa, steam room, temazcal and a pool will make your stay even more pleasant.
1 855 2236061

Angela Ortega (Eng)
Born in the central region of Mexico, but having lived most of her life in the beautiful state of Nayarit, Angela fell in love with this area's landscapes and its natural beauty. With the firm conviction from an early age that she wanted to be part of the way tourism was managed in her state and the country at large, she studied a degree in Tourism Management and Development at the Technological University of Nayarit. Immediately following her studies, she immersed herself in the world of hospitality in Puerto Vallarta, an iconic city within Mexico known for its wide range of hotels. Working within this field, she took various positions, which allowed her to develop many skills such as teamwork and great service as well as to learn about the standards of operations at a large hotel complex. After taking a break from the hotel industry for personal reasons, her path met Mexico Boutique Hotels, a company that closely matched her personal convictions, which involve presenting Mexico to the world as a brand that guarantees memorable experiences thanks to its natural beauty and the excellent hospitably of its people who by their very nature provide great service and are excellent hosts. Angela currently serves as Chief E-Concierge and Travel Designer for the aforementioned company, offering travelers the opportunity to live a different experience every day, where attention to details make a huge difference.