What Boutique LifeStyle is

Share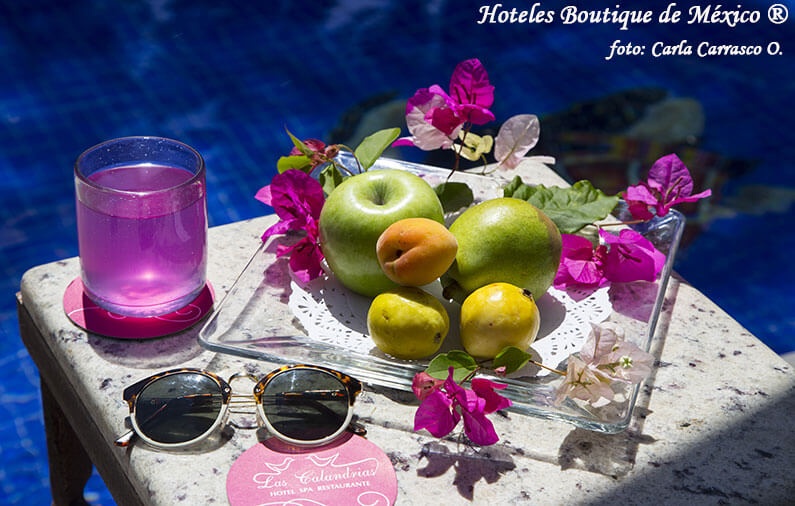 Many years ago, Boutique Hotels in Mexico stiopped being a hotel category to become a life style.
When we enter a huge chain or department store we find in the clothing section countless options of garments and large islands with hundreds of replicas of the same piece. Some other times we find massive copies of a design, some of them even with discounts for "small imperfections" clearly visible. Normally, dressers, if any, are packed with people trying on those garments and it is extremely difficult to find someone who helps us in our purchase or even worse, who helps us with a change, a fix or even a return.
Very differently, a small local boutique offers us – many times for the same price or even less – an assorted list of very-easy-to-spot benefits such as prices with discounts, ever-personal attention, exclusive models, a person who takes care of us since we get there and helps us in the shopping process, suggestions and recommendations, the warranty that our piece of clothing will not be seen on thousands of people when we go out, and the possibility of a recognition on the store's side which will pamper us as frequent customer, more comfort in shopping, advice and several aggregated values before, during and after the purchase.
This is our difference in relation to other companies that sell hotels of all categories massively, electronic agencies with no experience or an experienced someone who assits you with the travel design according to your budget and expectations, where you are not a person but a number (hotel number, confirmation number, rate number, reservation number, numbers and numbers).  In Mexico Boutique Hotels, #BoutiqueLife implies we guarantee the hotels we represent for you; we know them, we visit them and make acquaintance with owners and staff. This allows us for the possibility of certifying them and recommend them. We know all their rooms, their rates, their features, their beds, their services, their benefits and all their chain of value; Boutique Life assures you that      our experience designers and e-concierges will take you by the hand through your reservation process, understanding your likes, your preferences, your budget and your expectations. EVERY TRIP IS DIFFERENT and we perfectly understand that, that is why we have set up a 24/7 service to assist you and recommend the best in each destination and the surroundings in your trip. We want to offer you the trust that has characterized us during the last 17 years featuring the best of our Mexico, its tradition, destinations and people.
Boutique Life means exclusivity without having to pay more. It means intuitive attention and service, it means you are a person and not a number; we care for you and we want to show our gratitude with service, experience, loyalty and support to your needs and requirements. We know how to spoil you and find for you the best travel option and hundreds of tips and recommendations to make your travel something simply spectacular, full of surprises where imagination is the only limit.
Many times you walk into a boutique without fully knowing what is inside and surprises are at the ready, just as in our #BoutiqueLifeStyle. We feature in our social networks contests, special offers, last-minute packages, news, travel tips, novelties, new hotels and destinations, fairs, carnivals, air tickets, attractions, activities, tours, romantic dinners, gift cards, romantic nights, weddings, anniversaries, incentive travels, and a group of professionals passionate for Mexico, willing and committed to you.
Boutique life is personalizing a travel experience, it is to get passionate for Mexico and its corners, gastronomy, art, history and tradition; once you have tried a boutique hotel, you will want to stay in all of them, and you will want to know each one of these difference-maker, spectacular small hotels.
Many people think a trip is something common. We want to make it unique, that is why we have designed for you trips with your pet, trips you the elderly, all-girl or all-boy trips, motorcycle circuit trips, corporate travels, romantic escapades, single-woman travel, adventure travel, gastronomic experiences, discreet intimate, yet spectacular weddings, one-night trips, single trips for parents and children and many more. Each trip and each vacation is unique; we know it, we understand it and we know how to help you find more value in each dollar you invest on Mexican Tourism. Dare to try the difference with us.
Welcome to Mexico Boutique Hotels and to #BoutiqueLifeStyle.

Miguel Andres Hernández (Eng)
With 22 years of experience in the hotel industry, Miguel Andres is currently Deputy Director of Mexico Boutique Hotels and was President of the Association of Hotels, Motels and Tourism Trust in Puerto Vallarta for two consecutive years (2010-2012). Administrator of businesses related to hotels and tourism and a marketing expert, he won the "Entrepreneur of the Year 2012" award granted by the Latin American Quality Institute. Director General at Special Category Hotels, consultant and expert in opening new hotel properties, he has worked in different Latin American countries specializing in total quality processes and consulting.