What does the Mexico Boutique Hotels plate represent? – The tangible part of our service

Share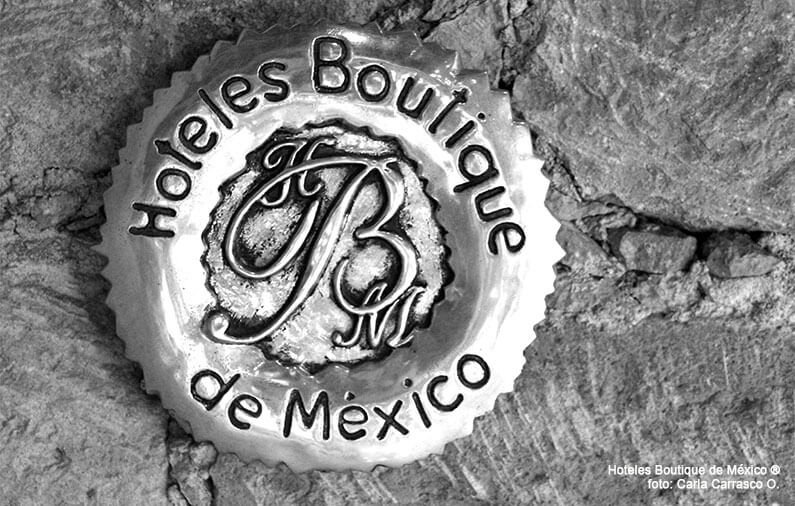 While it is true that Mexico Boutique Hotels" plate is part of the certification process carried out in the hotels part of the collection, it also has a meaning that goes well beyond the belonging to a group of hotels.
Our plate symbolizes the identity and permanence in a family that, along 18 years, has evolved diversifying and improving its services, but which keeps the same essence since it was created. That is, to offer a different lodging option to travelers loving personalized trips, but above all, loving traveling by Mexico.
All the hotels part of the collection share the passion for taking care of the minimal details, as they know that at the end of the day, these details are the ones that will make them significantly different from the rest. Featuring the MEXICO BOUTIQUE HOTELS plate in their facilities gives them the backup and shelter of a brand that seeks to offer their customers the opportunity to live a hotel experience where they will not be identified by their room number, and where there will be a team striving for being intuitive to their needs and desires.
The Mexico Boutique Hotels plate is the visible face, the tangible part of the excellent service all our hotels offer. Service, as we all know, is intangible, but the one we and our hotels offer can be felt and appreciated in the soul. That is why our customers trust our plate, because when they find it fixed on the hotels facade or shining in the lobby, they know they have a memorable experience guaranteed.
Let us welcome you to our "BoutiqueLife, visit our hotels. HERE
1 855 223 6061

Angela Ortega (Eng)
Born in the central region of Mexico, but having lived most of her life in the beautiful state of Nayarit, Angela fell in love with this area's landscapes and its natural beauty. With the firm conviction from an early age that she wanted to be part of the way tourism was managed in her state and the country at large, she studied a degree in Tourism Management and Development at the Technological University of Nayarit. Immediately following her studies, she immersed herself in the world of hospitality in Puerto Vallarta, an iconic city within Mexico known for its wide range of hotels. Working within this field, she took various positions, which allowed her to develop many skills such as teamwork and great service as well as to learn about the standards of operations at a large hotel complex. After taking a break from the hotel industry for personal reasons, her path met Mexico Boutique Hotels, a company that closely matched her personal convictions, which involve presenting Mexico to the world as a brand that guarantees memorable experiences thanks to its natural beauty and the excellent hospitably of its people who by their very nature provide great service and are excellent hosts. Angela currently serves as Chief E-Concierge and Travel Designer for the aforementioned company, offering travelers the opportunity to live a different experience every day, where attention to details make a huge difference.