The Christmas Posadas

Share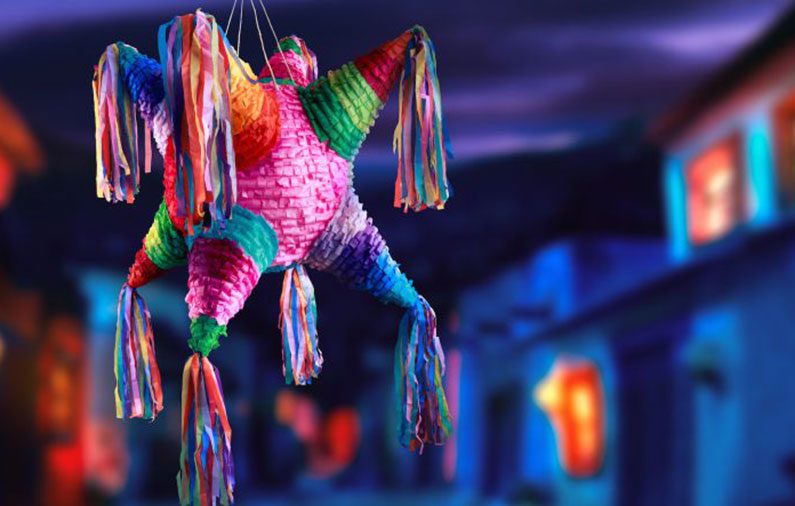 Christmas is here, an important and memorable date for everyone, and with it come also the POSADAS, full of Mexican tradition carrying union and love with family, friends and co-workers.
Traditionally, posadas are held along nine days before Christmas, with each day having its own significance:
The first day represents humility to live with others
The second day, day-to-day strength
The third day, the detachment to leave anything that takes us away from faith
The fourth day, love to others
Fifth day, confidence and mercy
Sixth day, justice
Seventh day, purity to reject evil
Eighth and ninth go together and represent joy to receive God's blessings.
These Christmas holidays are carried out following a protocol of tradition and happiness among all the gathered people. The first part starts when you ask for the "posada" or lodging, with two groups representing the innkeepers and the pilgrims, each on one side of a door ready to sing… in the name of heaven, I am asking for a place to stay…
The second stage is to break the piñata, shaped as a seven-point star for the seven deadly sins, which must be destroyed by each person who hits the piñata while blindfolded as the rest of the group cheers then up… dale, dale, dale, no pierdas el tino… once the piñata is broken, sweets and fruit comes out (tangerines, oranges, sugar cane, tejocote) as a reward to all the participants.
Lastly, the most special moment of the night has come: DINNER, usually with each family, person or group bringing a differnet dish to share and which can be:
Tamales
Pozole
Christmas salad
Buñuelos
Christmas punch, atole, coffee
Sweets
Once dinner is up and to continue with the party and union celebration, everybody dances the night away.
This is how this nice and meaningful tradition is carried out by Mexican families.

Angela Ortega (Eng)
Born in the central region of Mexico, but having lived most of her life in the beautiful state of Nayarit, Angela fell in love with this area's landscapes and its natural beauty. With the firm conviction from an early age that she wanted to be part of the way tourism was managed in her state and the country at large, she studied a degree in Tourism Management and Development at the Technological University of Nayarit. Immediately following her studies, she immersed herself in the world of hospitality in Puerto Vallarta, an iconic city within Mexico known for its wide range of hotels. Working within this field, she took various positions, which allowed her to develop many skills such as teamwork and great service as well as to learn about the standards of operations at a large hotel complex. After taking a break from the hotel industry for personal reasons, her path met Mexico Boutique Hotels, a company that closely matched her personal convictions, which involve presenting Mexico to the world as a brand that guarantees memorable experiences thanks to its natural beauty and the excellent hospitably of its people who by their very nature provide great service and are excellent hosts. Angela currently serves as Chief E-Concierge and Travel Designer for the aforementioned company, offering travelers the opportunity to live a different experience every day, where attention to details make a huge difference.