A tribute to woman – March 8, Woman´s International Day

Share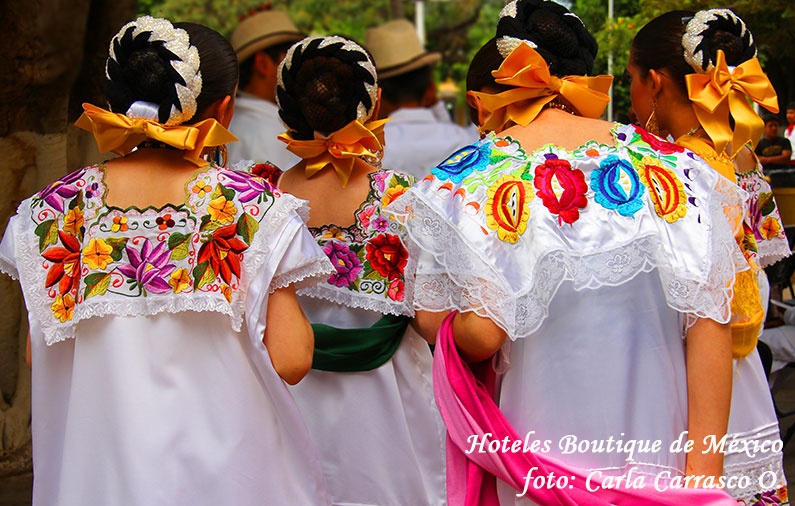 At Mexico Boutique Hotels we would like to salute each and every woman who with their work, effort and love have made a better society.
Since that March 8, 1908 when a meeting was held by a group of female workers in New York to demand better work conditions, up to date March 8, 2017, a number of happenings have occurred which have led to the recognition and respect for women's importance.
Today I would like to list just a few of the women who along history have left a positive impact and are still recognized by their works.
We will start with Frida Kahlo, this excellent Mexican painter who with her art allow to glance the importance of self-esteem in a woman.
Teresa of Calcutta, a missionary who won a Nobel peace Prize for her tireless work in favor of the needy ones.
Diana of Wales, whose place within the English monarchy did not limit her from helping disadvantaged people.
Evita Perón, who after spending a poor childhood and youth was always worried by her country's people and needs.
Marie Curie, a scientist winner of two Nobel prizes in Physics and Chemistry, who along with her husband fought tirelessly to obtain this great technological advancement we still use today, radiations to fight cancer, besides other science discoveries.
Sor Juana Inés de la Cruz, a nun whose poems delight us by the depth of phrases and have motivated women to recognize their own values.
Rigoberta Menchú, a Guatemalan Nobel Peace Prize winner in 1992 who has always wirked for equality and social justice for indigenous people.
Now that we mention women and the commitment society has to them, Mexico Boutique Hotels is proud to present its agreement to support SEMILLA, a non-profit organization working with groups of women and with indigenous leaders on the common objective of improving women's conditions of life in Mexico. in gender, human rights, communication and resource development, besides bringing about strategical opportunities  and linking organizations so they network, ally and improve their work are the goals of this foundation.
Learn more about this foundation HERE.

Angela Ortega (Eng)
Born in the central region of Mexico, but having lived most of her life in the beautiful state of Nayarit, Angela fell in love with this area's landscapes and its natural beauty. With the firm conviction from an early age that she wanted to be part of the way tourism was managed in her state and the country at large, she studied a degree in Tourism Management and Development at the Technological University of Nayarit. Immediately following her studies, she immersed herself in the world of hospitality in Puerto Vallarta, an iconic city within Mexico known for its wide range of hotels. Working within this field, she took various positions, which allowed her to develop many skills such as teamwork and great service as well as to learn about the standards of operations at a large hotel complex. After taking a break from the hotel industry for personal reasons, her path met Mexico Boutique Hotels, a company that closely matched her personal convictions, which involve presenting Mexico to the world as a brand that guarantees memorable experiences thanks to its natural beauty and the excellent hospitably of its people who by their very nature provide great service and are excellent hosts. Angela currently serves as Chief E-Concierge and Travel Designer for the aforementioned company, offering travelers the opportunity to live a different experience every day, where attention to details make a huge difference.