"Compartiendo Cocinas" Las Acacias and Tolossa Catering

Share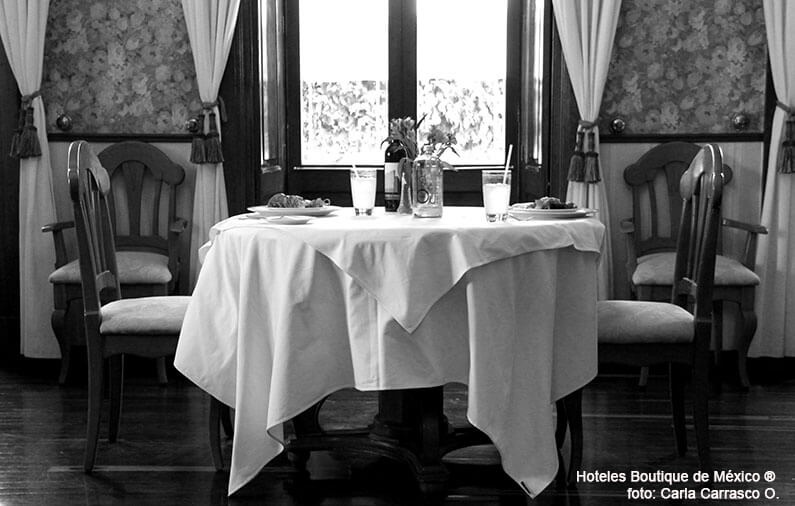 We invite you to take advantage of the opportunity and to become part of a unique event. "Compartiendo Cocinas" is a special event organized by the hotel Quinta las Acacias, select member of our collection in Guanajuato, who has invited two big renowned chefs, David Requejo and Graciela López of Spanish nationality and main hosts of the restaurant "Tolossa Catering" and who have worked in different restaurants in País Vasco, Catalunya, Spain, as well as Queretaro, San Miguel de Allende and Celaya.
In this occasion they "share a kitchen" with the restaurant Las Acacias of our beloved hotel.
The date of this event is this Saturday August 27th
COMPARTIENDO COCINAS
$4,260.00 pesos
Including:
1 night stay in a suite with Jacuzzi (double occupancy)
Special event "Compartiendo Cocinas" 5-course menu and pairing (2 people)
Breakfast (2 people)
Taxes
Restrictions:
Prepaid, no cancellations
Attendance to the event is mandatory absence is penalized with an $850 charge per room.
Gratuities are not included.
Event is at 3 pm.
"Compartiendo Cocinas" menu
1st course
Prosciutto croquettes, codfish buñuelos and Andalusian salmorejo
Pairing: Don Leo, Sauvignon Blanc
2nd course
Octopus and potato salad with a pepper and olive oil emulsion
Pairing: Don Leo Sauvignon Blanc
3rd course
"Cassoulet": traditional broth of beans and duck, from the Carcassonne area in France
Pairing: Don Leo Pinot Noir
4th course
Veal meloso
Pairing: Don Leo, Cabernet-Shiraz
5th course
Cheese and red fruit mousse / Fluid chocolate bread
Pairing: Linde, Cabernet-Merlot
Note: children will order a la carte.
Book now and spend a weekend full of flavor.
Call us at 01 800 508 7923 or email us at [email protected]

Angela Ortega (Eng)
Born in the central region of Mexico, but having lived most of her life in the beautiful state of Nayarit, Angela fell in love with this area's landscapes and its natural beauty. With the firm conviction from an early age that she wanted to be part of the way tourism was managed in her state and the country at large, she studied a degree in Tourism Management and Development at the Technological University of Nayarit. Immediately following her studies, she immersed herself in the world of hospitality in Puerto Vallarta, an iconic city within Mexico known for its wide range of hotels. Working within this field, she took various positions, which allowed her to develop many skills such as teamwork and great service as well as to learn about the standards of operations at a large hotel complex. After taking a break from the hotel industry for personal reasons, her path met Mexico Boutique Hotels, a company that closely matched her personal convictions, which involve presenting Mexico to the world as a brand that guarantees memorable experiences thanks to its natural beauty and the excellent hospitably of its people who by their very nature provide great service and are excellent hosts. Angela currently serves as Chief E-Concierge and Travel Designer for the aforementioned company, offering travelers the opportunity to live a different experience every day, where attention to details make a huge difference.