GETTING TO KNOW MAZUNTE AND ITS SURROUNDINGS

Share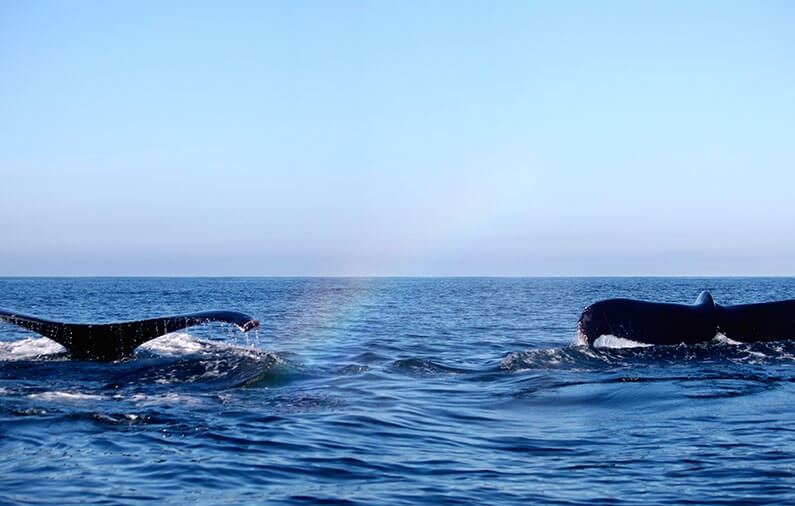 One of the main objectives we have at Mexico Boutique Hotels is to get everyone who visits our hotels to not only know the property, but to get them to live a complete experience and have the opportunity to tour, explore and discover the destination where the hotel is located.
To try the gastronomic offer, as well as to learn something about the customs and traditions of the destination's dwellers, is something we consider ESSENTIAL in a trip. This way, when our customers go back home, they will be able to certainly say that they really knew the city, town or beach they visited, and not only the hotel they stayed in.
The location of the hotel, be it centric or isolated, greatly helps them have this complete experience we are talking about, so we want to talk to you as a tip about our hotels' surroundings. This time we will talk about Mazonte, a Magic Town located in the state of Oaxaca, where we have the fortune to have a renowned and worth member of Mexico Boutique Hotels: ZOA Hotel.
VISIT PUNTA COMETA
With a peculiar half-moon shape, Punta Cometa is a steep mountain, with a series of sea hills from where, as people have it, you can gaze the best sunrises and sunsets in the area: also, in whale mating season (December to March), it is the ideal spot to watch whales without damaging the whales' integrity. Punta Cometa is a community eco-sanctuary with a great biodiversity, a place you sure must visit when in Mazunte.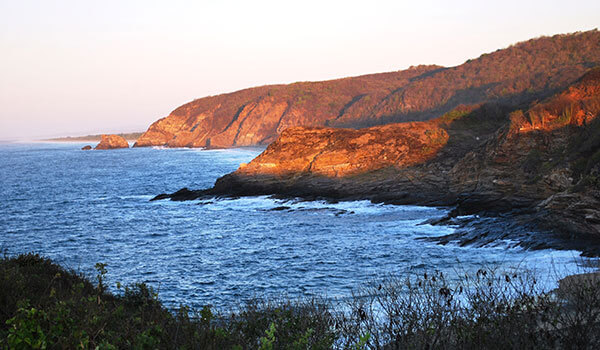 LAGUNA DE LA VENTANILLA
If you want to witness a true nature's miracle, you must not miss the opportunity to visit this place. A bat tour will give you the opportunity to live the experience of visiting this ecological shelter where the water tones change extraordinarily between blue-green and gray.
It is a unique mangrove where you can be in close contact with the wild life that inhabits this place. Local community is quite involved with the preservation of the place, so you will be able to listen to the most fantastic stories from them. The charge for visiting is truly symbolic and you will be helping to maintain it in optimal conditions.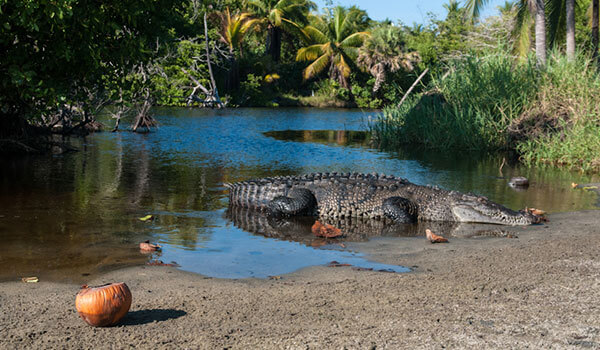 MEXICAN CENTER OF TURTLE
If just looking at an animal as fantastic as a turtle is by itself an incredible experience, imagine what it is like to have the possibility to know magnificent species we hardly get to see.
At the Mexican Center of Turtle in Mazunte, it is possible. This is the place in charge of the preservation of sea- and fresh-water turtles and tortoises, which are in exhibition for children and adults to marvel.
Every pond they live in offers the adequate conditions to assure their well-being. All possess the environment required for the specific features of each species.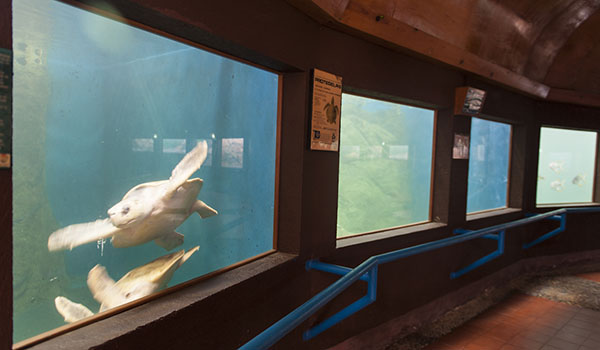 Visit Mazunte and stay at ZOA Hotel.
1 855 2236061

Angela Ortega (Eng)
Born in the central region of Mexico, but having lived most of her life in the beautiful state of Nayarit, Angela fell in love with this area's landscapes and its natural beauty. With the firm conviction from an early age that she wanted to be part of the way tourism was managed in her state and the country at large, she studied a degree in Tourism Management and Development at the Technological University of Nayarit. Immediately following her studies, she immersed herself in the world of hospitality in Puerto Vallarta, an iconic city within Mexico known for its wide range of hotels. Working within this field, she took various positions, which allowed her to develop many skills such as teamwork and great service as well as to learn about the standards of operations at a large hotel complex. After taking a break from the hotel industry for personal reasons, her path met Mexico Boutique Hotels, a company that closely matched her personal convictions, which involve presenting Mexico to the world as a brand that guarantees memorable experiences thanks to its natural beauty and the excellent hospitably of its people who by their very nature provide great service and are excellent hosts. Angela currently serves as Chief E-Concierge and Travel Designer for the aforementioned company, offering travelers the opportunity to live a different experience every day, where attention to details make a huge difference.