Tried and True

Share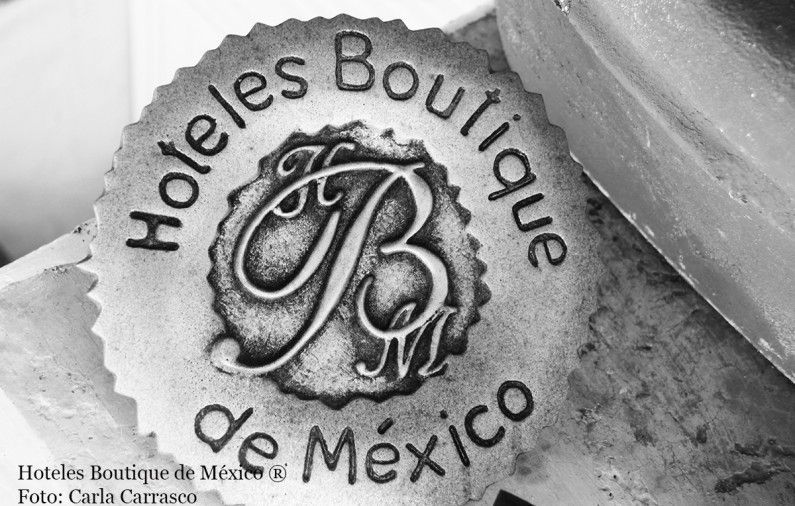 Hotels that have been members of our curated collection for over 10 years.
Mexico Boutique Hotels has been scouting and promoting outstanding boutique hotels in this country for over a decade. Twelve years to be exact! During that time, hotels have come and gone and with so many using the 'boutique' label these days, it's harder than ever to know what's what.  To decide what's best for you. That's why savvy travelers trust our instincts.
It's always fun to read about the newest properties. The 'in' places. The Travel + Leisure Hot list. It's also exciting to check them out and put them on your bucket list. We do it too. Having said that, we think it's pretty amazing to be on another list. The we-set-the-standard list. The we've-been-consistently great list. And don't just take it from us. The following hotels have garnered great reviews over and over again. For over 10 years. They've reinvented themselves when required, they've grown with the industry and they've listened to their guests. They make people happy. We like that and we think you'll like it too.
So here's to those that have inspired many others. The tried and true. May they enjoy continued success and may you discover-or rediscover them during your Mexico travels.
Snazzier accommodations have sprouted in Mexico City but this classic, small hotel holds its own and is a haven for those who want an elegant, old-world feel and service. Plus, it's in a very convenient location  We have one 9-time repeat guest for this hotel. He feels comfortable and important. We appreciate that. That's exactly why this gem is on our list.
When it comes to keeping the boutique crown in a destination known for its gorgeous architecture, claiming a majestic view overlooking Morelia doesn't hurt. Add regal attention and you're set for the long haul.  This is stylish service we love, and it's a must in Michoacan.
The name change may have temporarily nudged this amazing little hotel off the radar (it was Casa las Brisas) but this classic case of amazing WOM (word of mouth) buzz kept it right on top. Too many repeat guests love this property and it just gets better & better. Beach for two? It's a sure thing. A great one.
Quinta Las Acacias * Guanajuato
First, if you've never been to this city, put it on your list now. Seriously. You've never seen anything like it and it will charm you beyond words. Now, the hotel. Well it's grown so beautifully from a family mansion to a superbly designed pied-à-terre that is perfect home base for discovering this magical destination.
Hacienda los Laureles * Oaxaca
We love a hotelier who does his own gardening. This hotel grew with passion for hospitality, a green thumb and love of Mexico. It's not in downtown Oaxaca but that's just perfect. Stroll, shop and sitesee during the day, then escape to a peaceful hideaway for a great meal and an even better night's sleep.
Hacienda de los Santos * Alamos
When you match passion for hospitality with an expert eye for architecture and decor, then add a deep love for Mexico, you're going to get something quite spectacular. Case in point, this Hacienda is not only gorgeous, it's welcoming, inspiring and deliciously luxurious, in a non-pretentious way.
This perfectly located historical building serves some of the best regional cuisine in the state. That's the headline and it's true. Los Juaninos is an icon in downtown Morelia and what we like to call a restaurant with rooms. Food is the focus but comfort and elegance are not left behind. Historical hospitality at its finest.
Patience, passion and yes, a slight obsession for perfection turned what was once a refined residence into a polished, historically correct and modernly enhanced premiere getaway. Outside your doorstep, Yucatan has much to offer but you'll appreciate wining, dining, spa-ing and sleeping within these very pretty walls.
Meson Sacristia de la Compania * Puebla
The food. It's memorable! Typical. Tasty. And in our case, addictive. This tiny hotel is a quintessential representative of the local culture and perfectly blends the family's antique collection with mexican folklore, contemporary amenities and charming hosts. Want to know Puebla? Stay with true ambassadors.
You know how you wish you had a very chic friend in a big city who would show you around and make sure you attend the best events, shop the right stores and discover that cool city subculture most visitors never experience? Meet your friend in Guadalajara. A stylish hotel that truly welcomes and guides you all the way.

Sylvie Laitre
Comunicologa y Licenciada en Ciencias del Ocio y del Desarrollo Turistico. Vinculada al sector hotelero por varios años en diferentes países de Norte y Latinoamérica. Relacionista Pública, políglota, docente universitaria en múltiples disciplinas tales como filosofía, Ocio como herramienta de desarrollo social, investigación, etc. Experta en calidad de servicio. Consultora y conferencista en diferentes foros internacionales como experta en la industria turística boutique y viajes de lujo. Directora Hoteles Boutique de México entre 2002 y 2014 lo que gustas poner.