Shopping at San Sebastián Bernal

Share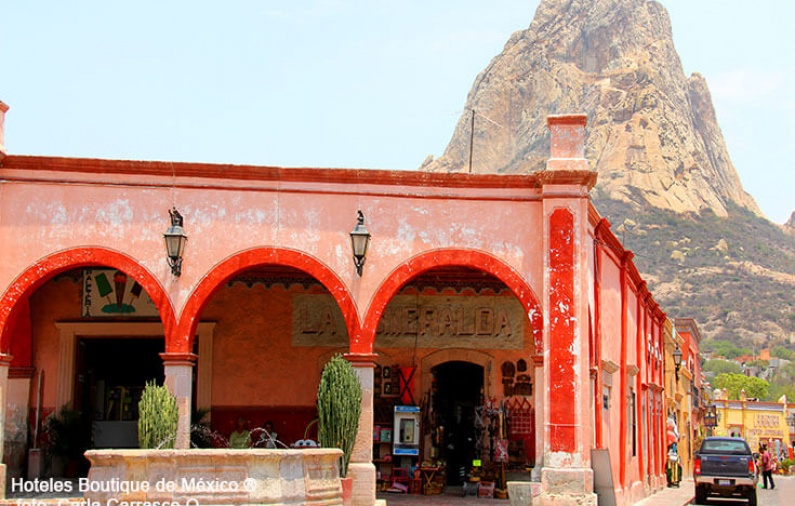 When we visit some destination, the experiences lived are undoubtedly the best memory we can take from that place. However, purchasing those typical souvenirs and items from the region is something we can't skip.
Today we will go shopping by San Sebastian Bernal, that beautiful magical town so well known by its iconic "Peña de Bernal", where we can find many options to take and share. Shopping at SAn Sebastian bernal is one of the most amusing activities you can do!
"Centro Artesanal La Aurora" is the ideal place to find all kind of regional handicraft, but its specialty is woolen items. Magic seems to occur in this place as they transform raw wool into true master pieces as sweaters, cushions, blankets, rebozos, mats, and the well known "wool mouses", a charm for everyone.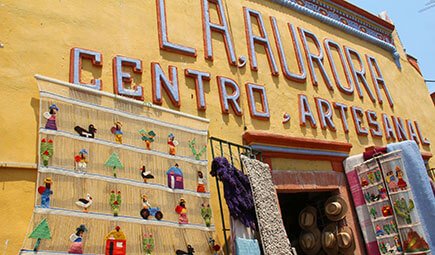 One more attraction of this tour is to see how the "magician artisans" do their job with passion and a peculiar enthusiasm. You can spend hours watching the art these people make.
Talking about sweet things, "Casa y Museo del Dulce" pampers the palates of its visitors with milk sweets, custards, cajet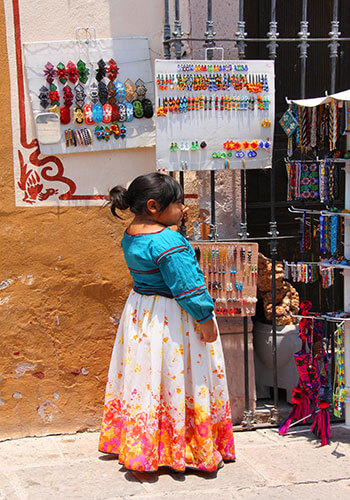 as, palanquetas and a large variety of traditional sweets. The hosts greet visitors with a story about the elaboration of the popular products step by step, and about its origins and varieties, to close with the most liked part, the custard tasting.
San Sebastian de Bernal's Handicraft Market is a classic. Here you will find hundreds of handicrafts of all kinds, from baskets, pottery, painting and cotton clothing to wooden sculptures carved in front of your eyes. This tianguis is set up on weekends only along Revolución Avenue, ideal to find high quality works and original designs.
If you are planning on visiting Bernal, we recommend two things:
Stay in Casa Mateo Boutique Hotel and take extra bags, because you will surely do a lot of shopping!

Angela Ortega
Nacida en el centro del país, pero pasando la mayor parte de su vida en el bello estado de Nayarit adquirió el amor por esas tierras y por las bellezas naturales que estas poseen. Con la firme convicción de ser gestora del crecimiento turístico en el estado y en el país, estudio la Licenciatura en Gestión y Desarrollo Turístico en la Universidad Tecnológica de Nayarit. De manera inmediata al finalizar sus estudios se incursionó en el mundo de la hotelería en Puerto Vallarta Jalisco, una cuidad icono del país, bien conocida por su amplia oferta hotelera. Estar inmersa en ese ámbito y desempeñando diversos puestos en diferentes áreas, le permitió desarrollar sus habilidades de trabajo en equipo, de espíritu de servicio, así como aprender los estándares de operación de un gran complejo hotelero. Pasados un par años y por motivos personales se retiro de la hoteleria, pero la vida puso en su camino a Hoteles Boutique de México, una empresa con convicciones muy similares a las personales, las cuales involucran representar a México ante el mundo como una marca que garantiza escenarios memorables gracias a sus bellezas naturales poseídas, así como un excelente trato por parte de una población que por herencia es servicial y buena anfitriona. Actualmente funge como Chief E-Concierge and Travel Designer en la empresa antes mencionada, ofreciendo día a día al viajero la oportunidad vivir una experiencia diferente donde la atención a los detalles hacen una enorme diferencia.