Tapalpa Gastronomic Culture Festival

Share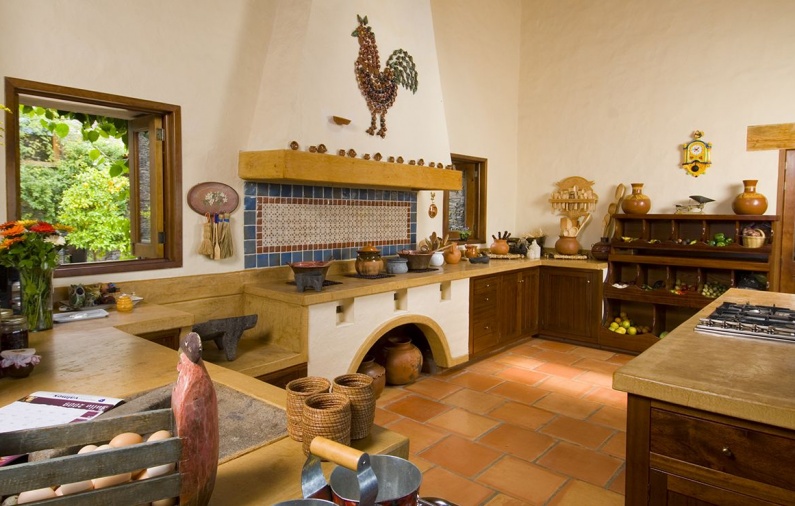 We invite you to participate in this unique event combining all the enchantment of the Magic Town of Tapalpa, the attention and service o San Bernardo Hotel & Spa en la Montaña and a gastronomic experience that will delight your senses.
On November 28 you will indulge un a five-course paired dinner starred by duck and cocoa accompanied by rhythms of opera, jazz and boleros.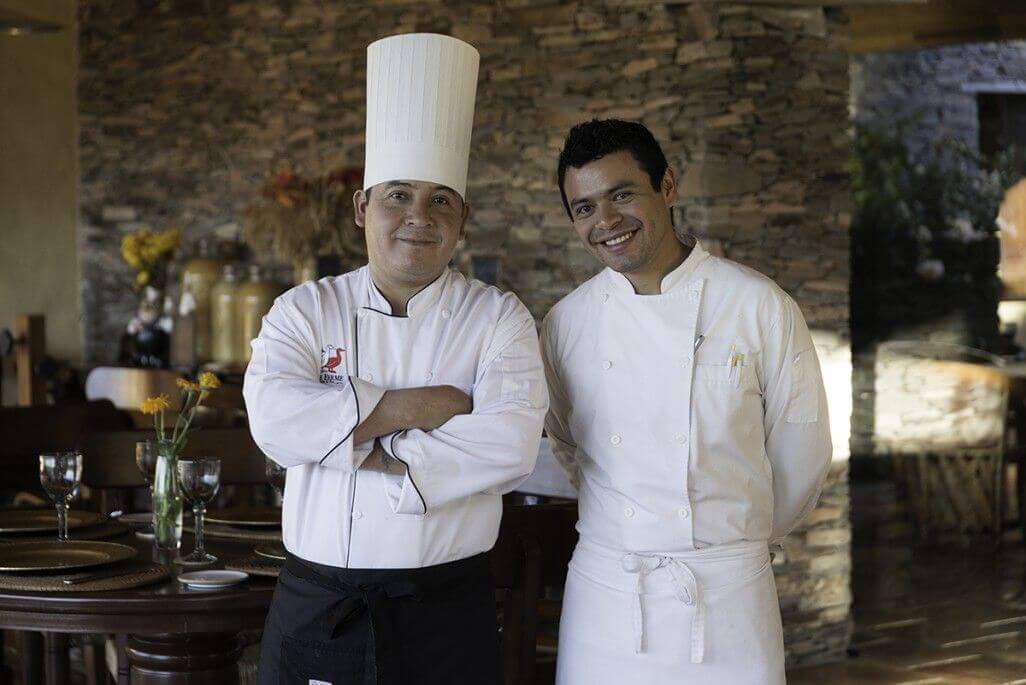 San Bernardo Hotel & SPA en la Montaña: a place where you will undoubtedly feel part of the family, where you will coexist with nature in an infinity of open spaces and with the certainty that this is a timeless place. It is an environment full of peace and with a unique personality; wooden floors and ceilings will lead you to a retreat with yourself in the magic of mountains still having the advantages of modern life.
Program:
6:00 p.m. Voice and Chords Concert by Soprano Pilar Gómez Ibarra and the Quartet Musical Canela.
Soprano Pilar Gómez Ibarra: she started singing when she was 15 years old. With studies in piano, singing and oral direction, she has performed in important venues in Guadalajara such as Degollado Theater and in other cities in the country. Her repertoire includes sacred music, opera, jazz and popular music.
8:00 p.m. 5-course paired dinner by host Chef Marco Valdez and guest Chef Frank Delage.
Chef Marco Valdez: winner of the 1st place in the gastronomic contest Playa del Carmen 2007. He participated during the visit of Princes of Asturias in Morelia in 2009. He won the 3rd place in the Thierry Blouet – Magret de Pato 2014.
Guest Chef Frank Delage: his first jobs were in Paris in the restaurants La Truffe Noire and Café de la Jatte. He arrived in Mexico in 1993 where he has cooked for 5 presidents of different countries. In 1994 he became on of the pioneers of duck breeding; three years later he was part of the 1st Duck Festival in Puerto Vallarta. He is currently the chef at Vincent restaurant in Plaza Andares, Guadalajara.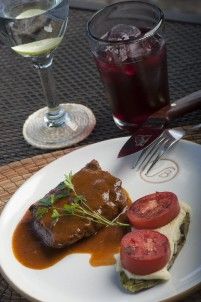 Menú:
Duck consommé, pastry grissini with sesame seeds and duck pulp.
Crispy asparagus, hot sauce tomato emulsion, served with duck prosciutto.
Salmon escalope bathed in sweet and sour duck juice on basmati rice perfumed with tarragon and pumpkin barrel stuffed with tomato concasse.
Roasted duck magret, huitlacoche sauce served with yellow sweet potato mousselin and chile güero stuffed with ratatouille.
Chocolate trilogy in textures on cocoa sand.
Wine pairing and tasting by Casa Madero and sommelier Diego Hernández.
Do not miss the opportunity to live this integral experience. Make your reservation at 01 800 508 7923.

Mary Carmen López
Más de 10 años de trayectoria en la idustria hotelera, Lic. en Administración Hotelera y Turística, con especializaciones en Mercadotecnia y Ventas. Se ha desarrollado profesionalmente en diversos hoteles en México y en el extranjero enfocándose en los últimos años en la hotelería boutique. Apasionada por el turismo en México busca en cada viaje conocer lo más destacado a nivel cultural, gastronómico e histórico de cada destino.