Romantic Guide by Puerto Vallarta

Share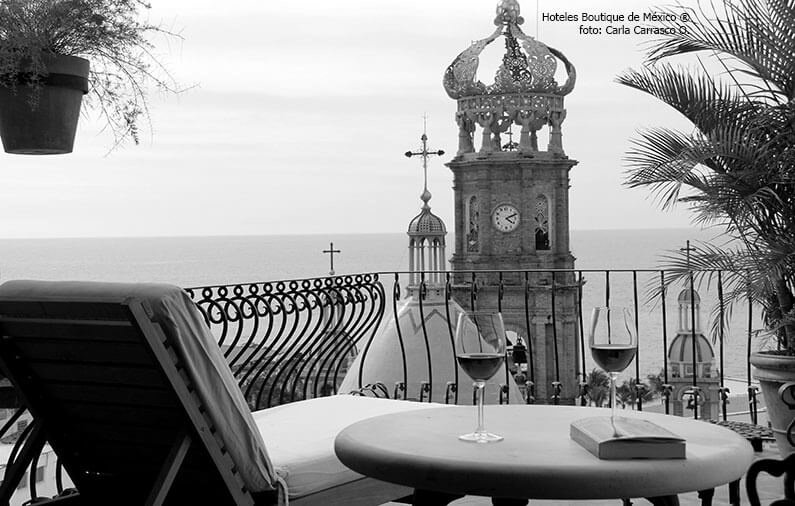 Puerto Vallarta is one of the most iconic destinations in Mexico, probably so thanks to its natural and cultural diversity.
It has always been a destination that adapts to all kinds of travelers. However, it is the couples who mostly like to visit it, turning it into a romantic place per excellence. Its narrow cobblestoned streets, the amazing sunsets that can be seen from anywhere within the beautiful Banderas Bay, added to the first-class services it features, make it undoubtedly an excellent option to visit in couple this coming month of February, the Month of Love.
For all of the above, we have decided to create a ROMANTIC GUIDE for the destination, where we will try to include the best recommendations of places to visit.
ROMANTIC WALKS                                 
Utterly honoring its name, Puerto Vallarta's ROMANTIC ZONE is the best option to stroll hand in hand with your beloved one and to get to know the most representative of the Historic Center. As an interesting trivia we could mention that Puerto Vallarta was created as such after Mexico's Independence, so it does not have a Colonial past. However, and despite its relative "youth", Puerto Vallarta is not in disadvantage with other destinations which do have a beautiful Colonial past, as it features a different architectural style, yes, but just as cozy and beautiful.
A hand-in-hand walk along its peerless Malecon gives the couples the option to gaze the sunsets, have a drink in one of its many bars and restaurants, always having the incredible Mexican Pacific as the background.
ROMANTIC TOURS
One of the most famous tour companies in the area is Vallarta Adventures, which offers the activity so far considered the best option to spend a few hours of romance getting marveled every moment. This is "RHYTHYMS OF THE NIGHT SAVIA", a show enjoyed from the very beginning. Magic starts with a catamaran ride to the LAS CALETAS beach, where a first-level show is witnessed, and the best dancers in the world are in charge of performing incredible musical sets talking about Mexico's pre-Hispanic era.  A delicious oceanfront buffet dinner is served afterwards. Lit by hundreds of candles, you can delight in unique and traditional dishes prepared with fresh seafood. The way back is amusing, onboard the catamaran you will have the chance to dance and sing, cheered by the crew.
There is also a day tour to this beach, considered one of the most beautiful and isolated in the bay. There you will spend a day in full relaxation, sunbathing on the beach free of worries but to live your love.
A visit to Colomitos is a highly recommendable activity to re-unite as a couple, as it is a full-contact-with-nature experience. The tour starts with a walk through the exuberant jungle full of green and freshness, with Colomitos as its final destination. The beach is one of the most beautiful in the area, with crystalline water ideal to practice snorkeling, watching multicolored fish while you swim among them.
Nothing more romantic than a horseback tour. In Puerto Vallarta there are several companies offering this service, either on the jungle or on the beach, and couples can enjoy a relaxing and enriching activity for their heart and soul.
PAMPERING THE PALATE AND HEART
Good dining will always be the perfect complement of an unforgettable traveling experience. In Puerto Vallarta the subset's colors will frame a perfect romantic evening. There are a lot of options, but we will list the most representative ones. On the Malecon of Los Muertos Beach you can visit La Palapa, Canto del Mar, Langostinos, and others. In Café des Artistes romance can be felt from its intimate and discrete facilities to its menu with author's cuisine. Barcelona Tapas and the restaurant in Hacienda San Angel feature two of the top views of Puerto Vallarta, each one with its own charm and concept, but both excellent options.
UNIQUE LODGING
Patio Azul Hotelito Boutique Adults Only, select member of MEXICO BOUTIQUE HOTELS, is a place evoking romanticism. Its strategic location, just a few blocks away from the historic Malecon, as well as the views from its main terrace and suites, make it the best hideaway to rest after exploring the marvels of Puerto Vallarta.
Allow us to plan your couple travel.
Call us: 1855 2236061
Email us: [email protected]

Angela Ortega (Eng)
Born in the central region of Mexico, but having lived most of her life in the beautiful state of Nayarit, Angela fell in love with this area's landscapes and its natural beauty. With the firm conviction from an early age that she wanted to be part of the way tourism was managed in her state and the country at large, she studied a degree in Tourism Management and Development at the Technological University of Nayarit. Immediately following her studies, she immersed herself in the world of hospitality in Puerto Vallarta, an iconic city within Mexico known for its wide range of hotels. Working within this field, she took various positions, which allowed her to develop many skills such as teamwork and great service as well as to learn about the standards of operations at a large hotel complex. After taking a break from the hotel industry for personal reasons, her path met Mexico Boutique Hotels, a company that closely matched her personal convictions, which involve presenting Mexico to the world as a brand that guarantees memorable experiences thanks to its natural beauty and the excellent hospitably of its people who by their very nature provide great service and are excellent hosts. Angela currently serves as Chief E-Concierge and Travel Designer for the aforementioned company, offering travelers the opportunity to live a different experience every day, where attention to details make a huge difference.