Hammocks We Love: Five Fun Places to Put your Feet Up.

Share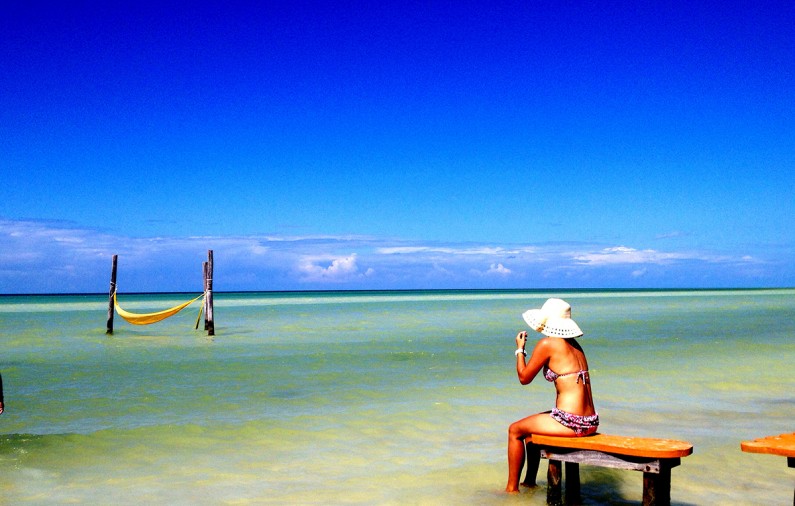 Discover what makes them special
Mexico is about pampering, unwinding and complete relaxation. In our quest for great places to do such a thing, we've uncovered some very sweet spots to just sway and enjoy. Here's a list of five memorable hammock experiences.
5- Al Cielo, Playa del Carmen: Hammocks are important in the Caribbean and this tiny hotel encourages this laid-back culture by including one in each of its 8 suites. Private enough for great relaxation, yet strategic located to afford soothing ocean views.
4- Hacienda Xcanatún, Mérida: Dreamy Deluxe Suites have traditionally woven yucatecan hammocks on their expansive terraces. Birds chirp, water runs through the gardens and you're staying in what feels like a mansion. This is the best way to experience Mérida.
3- Villa Ganz Boutique Hotel, Guadalajara: Here's a fun and unexpected one. Master Suite "Damiana Cisneros" allows you to rock, en-suite, in the heart of a major city. Perfectly located by the grand french windows, this unique amenity allows you look outside or even watch TV in the total comfort of your hammock.
2- Playa Escondida, Sayulita: This hotel's private beach is lined with oceanfront hammocks that are ideal at any time of day and have unparalleled views. Front row seats to the Pacific Ocean. We love.
1- Villas Flamingos, Holbox: Hammocks in water. The warm, shallow, turquoise blue Caribbean sea to be exact. Only two of them. Side by side. It's pretty perfect if you ask us.

Mary Carmen López
Más de 10 años de trayectoria en la idustria hotelera, Lic. en Administración Hotelera y Turística, con especializaciones en Mercadotecnia y Ventas. Se ha desarrollado profesionalmente en diversos hoteles en México y en el extranjero enfocándose en los últimos años en la hotelería boutique. Apasionada por el turismo en México busca en cada viaje conocer lo más destacado a nivel cultural, gastronómico e histórico de cada destino.