MADE-IN-MEXICO HOTEL INDUSTRY

Share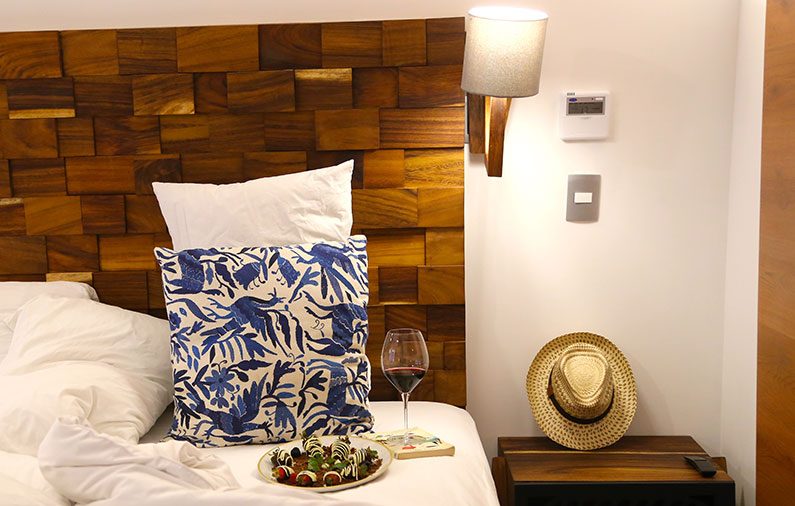 Mexican hotels worked by Mexican hands; Mexican micro companies, Mexican entrepreneurs, Mexico's aromas, flavors and colors in our identity.
Ever since 1999 our brand has always been a trend-setter. Our business model has been copied by many but it has never been matched. Mexico Boutique Hotels was born with unbreakable mission and values: to be a certifier and the media, marketing, advertising, commercial and operative bridge between those charming small properties (in Magic Towns, emblematic beaches, traditional cities and majestic landscapes representing Mexico and its culture) and travelers with different preferences.
Our essence encourages traveler experiment and fully live both the boutique hotels and the destinations they are in. We promote the interaction between tourism and culture of local people, as delighting in a "salt taquito" with a hand-made tortilla in the market. A "café de olla", an esquite in the plaza or a breakfast in the local central market, these are small examples of how the experience involves tourists with local communities. Tours, activities, guided visits, dinners in local restaurants, purchase of handicrafts and goods are HIGH-IMPACT ways to favor local economies and to allow families to support themselves creating tight links with the region's tourist activity.
Traveling by Mexico encourages local and domestic economy, favor the destination's security, strengthens the "smokeless industry", promotes our history, creates sense of belonging,, fosters our culture, improves service quality and involves youngsters from communities so they stay in their hometowns avoiding constant migrations to the cities as a result of poverty and insecurity.
Figures from the Chamber of Commerce point out that the opening of an OXXO brings about the closing of four neighbors' stores and the opening of a chain supermarket may close between 25 and 60 local stores. The closing of these stores affects the local consumption centralizing wealth in the most populated cities and in many cases, out of the country.
The same thing happens with tourism: large international hotel chains have acquired thousands of hotels all over Mexico. Also, reservation engines on the web such as Expedia Hotels.com, Trivago, AirBnB, Orbitz and many more, have ended with many of our travel agents and with the income generated by these large corporations mostly or totally go out of Mexico.
Now is the moment of a collective conscience change and to reactivate our economy. BUY LOCAL! is an initiative that, in our case, encourages traveling within our country. Taking our car, a bus or a plane and discover that Mexico so many foreigners want to visit; taking a weekend trip, a romantic escapade with your partner, a journey with friends you haven't seen for a while, and having out trip enriched by means of fostering employment for our conationals and a better cash flow in our own destinations.
And what better way to do it than in a small Mexico Boutique Hotel, which in most of the cases are the result of an effort of many years of a Mexican individual who wants to share with us an old casona refurbished for us with local bakery, focus on small details and with commitment to quality.
We are a group of Mexican micro business which have joint around a common goal: your satisfaction and enhancement of your emotions by means of detail in your senses: sight, hearing, smell, touch and taste.
It is time to feel proud of our tourism, of our artisan hotels and for that we offer you the services of our travel designers. They will assist you with no cost to fulfill with our goal: BUY LOCAL, BUY MEXICAN, TRAVEL BY MEXICO.

Miguel Andres Hernández (Eng)
With 22 years of experience in the hotel industry, Miguel Andres is currently Deputy Director of Mexico Boutique Hotels and was President of the Association of Hotels, Motels and Tourism Trust in Puerto Vallarta for two consecutive years (2010-2012). Administrator of businesses related to hotels and tourism and a marketing expert, he won the "Entrepreneur of the Year 2012" award granted by the Latin American Quality Institute. Director General at Special Category Hotels, consultant and expert in opening new hotel properties, he has worked in different Latin American countries specializing in total quality processes and consulting.