The importance of taking a massage

Share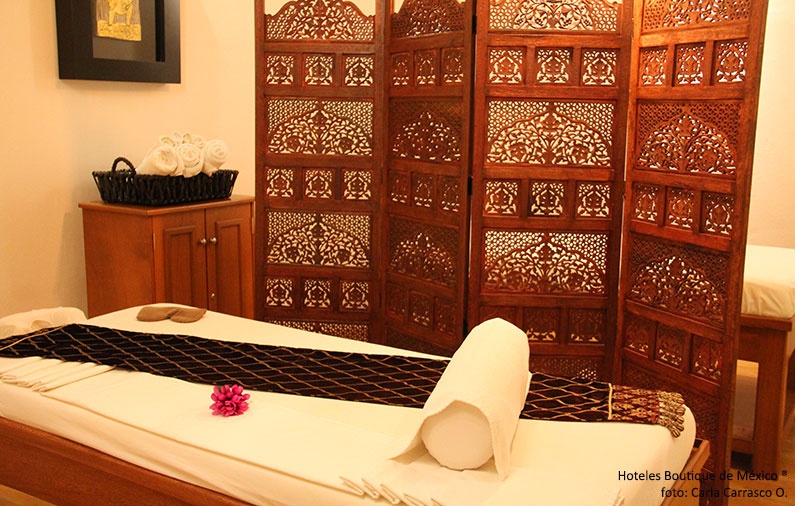 When we hear the word spa, there are some words that automatically come to our mind: rest, relaxation, well-being, among others. Spas naturally bring about ana rray of emotions, so much that when we are inside one we forget about everything: the daily life, housework, children, office, traffic, etc.
It is important to consider that the choice of the spa and the services we will take must not be based only on our desire to go or the cost of services, but rather accordingly to what our body really needs. This is vital, given that if we don't provide our body with the correct treatment in a professional place, it won't be worth it to be in a spa cabin. We will feel as we wasted our money because in a few days we will feel just as tired or with no improvement at all.
For all these reasons, we set up to listing some of the most sought after massages with their benefits and counter indications.
TAILANDES TRADITIONAL TAHI MASSAGE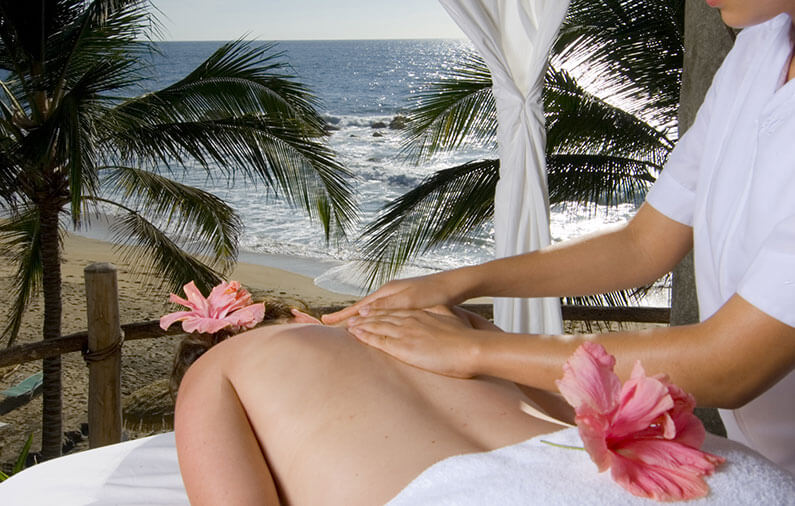 This massage therapy helps you relax and based on the stretchings, it will help you correct your posture and align your vertebrae. The therapist moves the patient massaging with pressure in a series of different poses.
Benefits:
It mainly improves posture.
It tones the nervous, circulatory and lymphatic system.
It increases flexibility.
It regulate your mood, harmonizing mind, body and spirit.
It strengthens the immunological system.
It diminishes stress bringing about a high level of relaxation.
Counter indications:
In case of muscle injury or inflammation
In case of bone fracture or dislocation
With varicose veins
Drugs or alcohol intoxication
Cancer or tumors
 HOT STONES MASSAGE
This therapy combines the use of basaltic stones at different temperatures with special oils to facilitate the flow of energy and muscle relaxation by repairing the fine tissue. It provides a complete well-being and inspires a spiritual connection with element earth.;
Benefits of the massage:
It reduces chronic bone and muscle aches.
It helps balance the nervous and circulatory systems.
It reduces the stress level in a notorious manner.
It oxygenates the skin.
It eliminates toxins.
It renews energy levels.
It helps induce sleep.
Counter indications:
Not apt for pregnant women
Not for anorexic people
In case of kidney or liver issues
In case of high blood pressure
In case of epilepsy or heart conditions, diabetes, osteoporosis and migraine
DEEP TISSUE MASSAGE
This technique is based upon going into the deepest part of the tissue, that is, the part that comprises the base of corporal static (posture). The therapist uses her hands, forearms and elbows, so you might feel a little uncomfortable during the session, but at the end you will feel very relieved as all the muscles are stretched, improving your mobility and flexibility.
Benefits:
It releases toxins stored in the muscles for a long time.
It lowers heart rate and blood pressure.
It lowers the stress level.
It alleviates chronic pains.
It improves posture.
It helps injuries recovery.
It eases osteoporosis aches.
In case of fibromyalgia
Muscle tension or spasms
Counter indications:
Not to apply during the first three months of pregnancy
Not before six months from any kind of surgery
In case of skin diseases
In case of acute rheumatic illness
In case of nervous system ilness
Kidney problems in acute phase
Hematomas, recent hemorrhages, open wounds, acute sprains
After reading this, you have a better idea of the best massage for you. We invite you to ponder your choice and take a look at our boutique recommendations. many of our hotels feature certified spas where you can surely find relief, rest, tranquility and much more:
 CALL US 1 855 223 6061 / E MAIL US [email protected]

Angela Ortega (Eng)
Born in the central region of Mexico, but having lived most of her life in the beautiful state of Nayarit, Angela fell in love with this area's landscapes and its natural beauty. With the firm conviction from an early age that she wanted to be part of the way tourism was managed in her state and the country at large, she studied a degree in Tourism Management and Development at the Technological University of Nayarit. Immediately following her studies, she immersed herself in the world of hospitality in Puerto Vallarta, an iconic city within Mexico known for its wide range of hotels. Working within this field, she took various positions, which allowed her to develop many skills such as teamwork and great service as well as to learn about the standards of operations at a large hotel complex. After taking a break from the hotel industry for personal reasons, her path met Mexico Boutique Hotels, a company that closely matched her personal convictions, which involve presenting Mexico to the world as a brand that guarantees memorable experiences thanks to its natural beauty and the excellent hospitably of its people who by their very nature provide great service and are excellent hosts. Angela currently serves as Chief E-Concierge and Travel Designer for the aforementioned company, offering travelers the opportunity to live a different experience every day, where attention to details make a huge difference.