We learn in order to serve

Share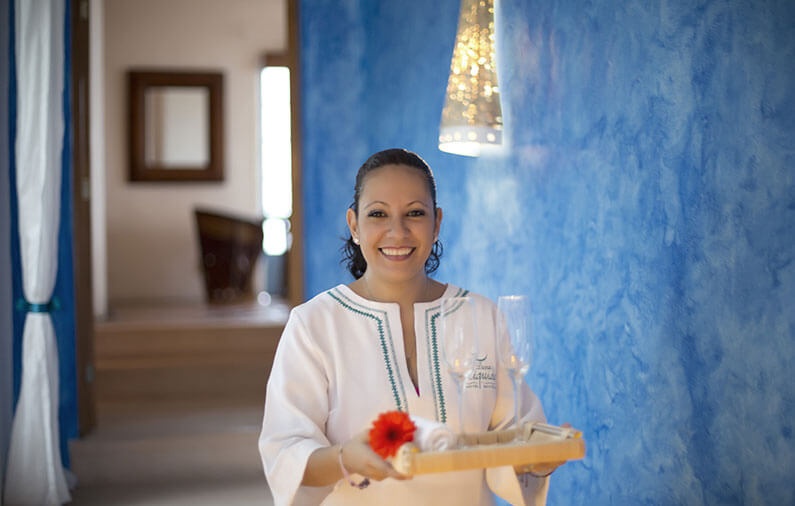 In Mexico Boutique Hotels we are convinced that details make the difference. The member hotels of our collection are characterized by the attention to those little things that differentiate us from other options, those details that have earned us a special place in our guests' preference.
Getting that level of service to be constant is not a one- or two-day work, and the key is to take care of our collaborators as much as of our guests. Based upon the principle that one cannot give what one doesn't have, how to achieve that the people taking care of you as guests have what it takes to make your visit an unforgettable one?
The answer is very simple and complicated at the same time.  It all starts with the selection process that our member hotel carry out. Always with the idea of finding the ideal person for each of the required positions. However, we can't ask anyone to come with all the knowledge and experience we need, and the second part of the process is training.
With programs to detect our collaborators' needs not only in the technical aspect of our labor, but also – and just as important – in the human side of us all, our hotels are always on the look out to implement courses, seminars, workshops and other tools which allow them to contribute to the development of all the people, disregarding which side of the counter we turn out to be.

Paco Morás (Eng)
A translation and interpretation specialist, Paco Morás is also passionate for literature, music and tourism. For the last fifteen years he has worked as a language and service trainer in the high-end hotel industry in the Vallarta – Nayarit area. He has also collaborated as a free-lance writer in several electronic and printed media.