What to do in Sayulita without spending money

Share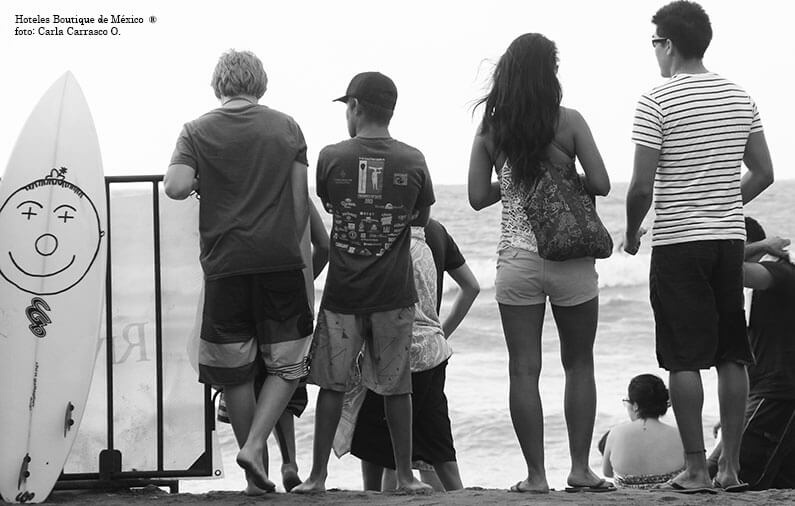 Sayulita, a corner of sun and sand embraced by the tropical jungle of Nayarit, is part of the most pleasant memories of those who have had the pleasure of visiting it and the most desired dream of those who have not yet been there.
Located in the famous Riviera Nayarit, where large world class hotels and renowned brands have come to impose the best fashions, Sayulita has retained its casual and organic essence offering a stay with the authentic Mexican flavor.
Whatever you do once you are there you will have a great time, however today we want to suggest the following activities in which you will not spend anything but you will enjoy to the fullest.
WALK AND FALL IN LOVE: They say that there is no better way to know a place than to do it "on foot", that is why a walk through its peaceful and picturesque cobblestone streets will be the best way to start falling in love with this place. In the beautiful square you can rest in the shade of a tree and from its central kiosk see how colorful and quiet life is out there.
SURF AS A DUTY: If you are a surf lover, you must make a large space in your suitcase for your board, since Sayulita has the best waves in the area to practice this exciting sport. As a tip we can tell you that in the mornings the waves are softer and allow you to master them more easily.
CONTEMPLATION OF THE SEA: The main beach is the busiest, since it is the first one that welcomes you when you arrive, it features wide spaces shaded by palm trees and big trees under which you can appreciate the coming and going waves.
LOS MUERTOS AND SNORKEL BEACH: For those eager for adventure, a walk of about 12 minutes from downtown will take them to this beach with even more calm waves, ideal for snorkeling and swimming. Being bordered by rocks makes this beach a kind of small bay in which relaxation is the greatest attraction, in addition to its varied shades of crystal-clear water that allows you to see hundreds of colorful fish also enjoying how wonderful it is to be there.
Definitively, visiting Sayulita is one of the best experiences you can live. Check the best season to travel and stay at the best hotel in the area,  PLAYA ESCONDIDA, a select member of MEXICO BOUTIQUE HOTELS.
1 855 2236061

Angela Ortega
Nacida en el centro del país, pero pasando la mayor parte de su vida en el bello estado de Nayarit adquirió el amor por esas tierras y por las bellezas naturales que estas poseen. Con la firme convicción de ser gestora del crecimiento turístico en el estado y en el país, estudio la Licenciatura en Gestión y Desarrollo Turístico en la Universidad Tecnológica de Nayarit. De manera inmediata al finalizar sus estudios se incursionó en el mundo de la hotelería en Puerto Vallarta Jalisco, una cuidad icono del país, bien conocida por su amplia oferta hotelera. Estar inmersa en ese ámbito y desempeñando diversos puestos en diferentes áreas, le permitió desarrollar sus habilidades de trabajo en equipo, de espíritu de servicio, así como aprender los estándares de operación de un gran complejo hotelero. Pasados un par años y por motivos personales se retiro de la hoteleria, pero la vida puso en su camino a Hoteles Boutique de México, una empresa con convicciones muy similares a las personales, las cuales involucran representar a México ante el mundo como una marca que garantiza escenarios memorables gracias a sus bellezas naturales poseídas, así como un excelente trato por parte de una población que por herencia es servicial y buena anfitriona. Actualmente funge como Chief E-Concierge and Travel Designer en la empresa antes mencionada, ofreciendo día a día al viajero la oportunidad vivir una experiencia diferente donde la atención a los detalles hacen una enorme diferencia.