The woman behind… Villa Ganz

Share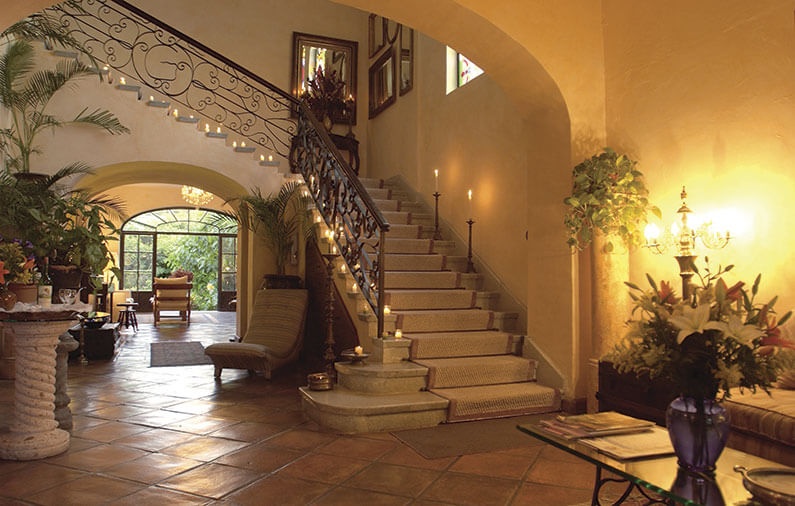 One of the greatest attributes Boutique Hotels have is that in each of their details you can find the work, tastes and dreams of the people who have worked to create these spaces for the guests' delights. Today we have for you an interview with Sally Rangel, who tells us about Villa Ganz.
Bio data: I was born in Guadalajara, Jalisco. I speak four languages (Spanish, Italian, English and French) and was for almost twenty years director of the Maniquí Modelling School and Agency.
Favorite quote: there are many quotes I love. When I speak about Villa Ganz, one of Proust comes to my mind: "If a little dreaming is dangerous, the cure for it is not to dream less, but to dream more, to dream all the time."
How do you define a boutique hotel?
A small boutique exemplifying the creative space and the warm hospitality.
What is the concept behind your hotel? Your inspiration?
The house (formerly owned by Lorena Ochoa's family) and it location were decisive to develop the concept: a refined atmosphere that will remind you of the typical Guadalajara casonas as well as the haciendas which mixed European furniture and accessories with Mexican artisan objects.
What life lessons have you learned by opening/operating your hotel?
So many! Everyone at Villa Lanz has learned for example, how keen certain segment of tourism is to receive an excellent attention and how thankful and appreciative they are when receiving it. We at the hotel team have enjoyed a number of satisfactions by doing our work well, and that has encouraged us to go ahead. We have the power to mold the experience to have in Guadalajara and we take our role as destinations ambassadors very seriously.
What is your definition of service?
To have precisely service vocation. Our team is not only trained in their respective areas, but everyone carries that service vocation required in a hotel of our category. We all feel proud and fortunate to offer a friendly but respectful service, consistent and of course, efficient.
How do you involve in and/or support the local community?
To begin with, I am from Guadalajara and love my city. All our team is updated on what happens in Guadalajara in gastronomical or artistic matters; they can even suggest our guests what places to visit, where to find what they are looking for or what could surprise them. It is a constant feedback with our community and we love to be part of it.
What is the local experience you recommend to your guests?
Because Villa Ganz has only ten rooms, we can establish a very particular communication with our guests. This way, according to the interest and time of each visitor, we can suggest what they can enjoy the most: museums and galleries; decoration, antiques or handicraft shops; restaurants and bars; clothing boutiques; cult or popular shows; transportation services… absolutely everything you may like or require – even thing you didn't know you would love!

Mary Carmen López (Eng)
With over 10 years of experience in the hospitality industry and a bachelors in Hospitality and Tourism Management specializing in marketing and sales, Mary Carmen has developed her career working at various hotels in Mexico and abroad, focusing in recent years on the boutique hotel industry. Passionate about tourism in Mexico, in every trip she seeks to find the cultural, culinary and historic highlights of each destination.