Spring Equinox, the best places to live it

Share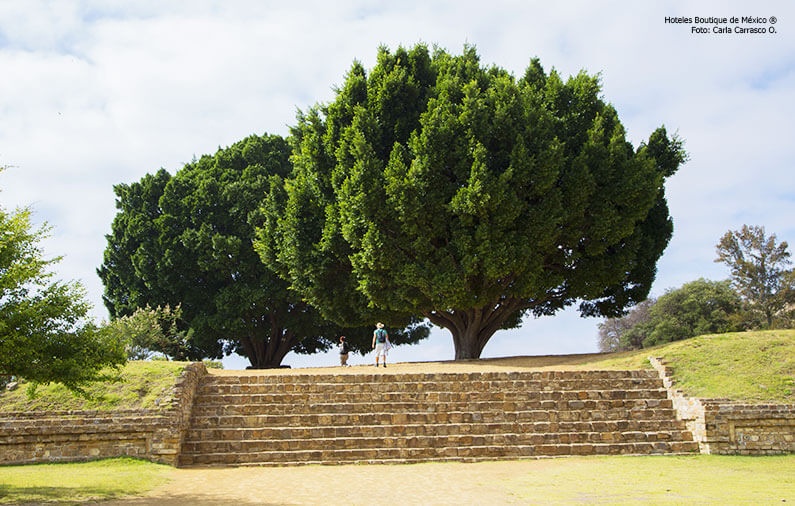 The equinox is the moment of the year when day and night have the same duration because the Sun is above the Earth's equator. The name comes from Latin aequinoctĭum, meaning "equal night".
During the equinox, the Sun reaches its zenith, that is, its highest point on the sky at 90° in relation to a person standing on the Earth's equator. On the equinox days, on the other hand, both Earth poles are at the same distance from the Sun, so both hemispheres receive the same amount if sunlight.
Spring equinox is related to rebirth and sets the start of the growth season and the greening of nature.
It is for sure an outstanding natural event with an added spiritual transcendence. Thus, we invite you to celebrate it in one of the several archaeological sites in Mexico, so you recharge your energy and have the opportunity to live one of the best experiences of your life.
Here are our recommendations:
Located at: San Andrés Cholula Archaeological Zone, Joyas Arqueológicas, 72760 San Andrés Cholula, Puebla
Stay at: LA QUINTA LUNA
Peña de Bernal, the third largest monolith in the world
Located at: The town of Bernal, part of the Ezequiel Montes municipality in Querétaro, México.
Stay at: CASA MATEO. LA CASA DEL ATRIO
Located at: Northwest of Mexico City
Tulum Archaeological Zone
Located at: Carretera Federal 307 Cancún – Chetumal Km 230, 77780 Tulum, Q.R.
Stay at:  SENSES 5a AVENIDA BY ARTISAN, SENSES RIVIERA MAYA BY ARTISAN
Ruins and mines at Mineral de Pozos
Located at: Desviación Camino a Sta. Brígida km 3, San Pedro de los Pozos, Gto.
Stay at: CASA DIAMANTE
Located at: 11 km from the city of Oaxaca de Juárez.
Stay at: HACIENDA LOS LAURELES

Mary Carmen López (Eng)
With over 10 years of experience in the hospitality industry and a bachelors in Hospitality and Tourism Management specializing in marketing and sales, Mary Carmen has developed her career working at various hotels in Mexico and abroad, focusing in recent years on the boutique hotel industry. Passionate about tourism in Mexico, in every trip she seeks to find the cultural, culinary and historic highlights of each destination.