It's all in the details… Boutique philosophy

Share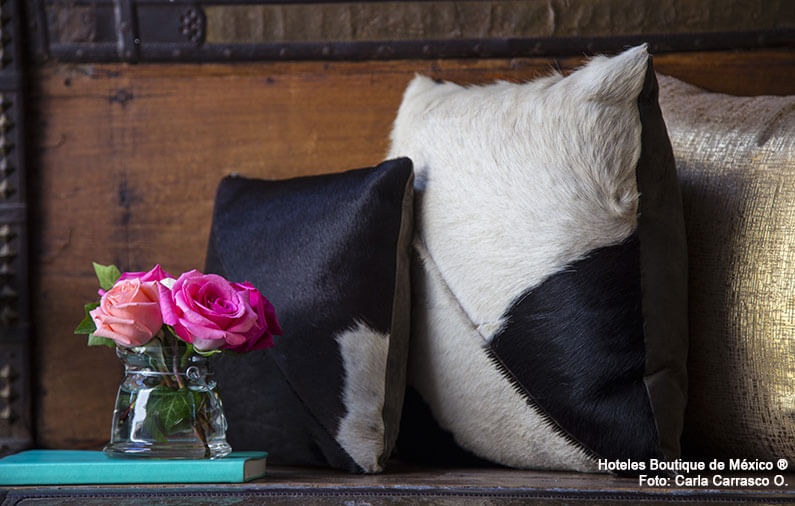 "It's all in the details"… is the philosophy under which we at Mexico boutique Hotels work and which has always been our feature.  We focus on the details to obtain a full and complete perspective of what our customers need and seek in their trips, which allows us to understand them easily.
Creativity is a key factor to offer a personalized service, to find that magic of turning an event into an unforgettable memory. In our seventeen years of experience we have come across countless cases where our customers are marveled by service and appreciate the effort set in order to make their events and stays a full success.
The hotels comprising our collection understand this part and its importance perfectly, so we work as a team to get our mutual customers to live and understand what it means for us to provide a service focused on the "little details". I would like to share some of the many cases where service has focused on taking care of details and which has filled us with satisfaction.
A couple celebrating their 50th wedding anniversary decided to hold their celebration in one of our boutique hotels located in a beautiful "Magical Town". Upon arriving in their room they found not only a beautiful and impeccable suite but also, written with petals on the bed, their initials and the date they joined their lives. Of course they were amazed! At dinner time, while enjoying their meal and the mariachi music, their favorite song started playing, making the moment even more memorable, one more point for us!
Another couple staying in one of our beloved hotels was also gladly surprised as the daily breakfast sweet bread is included and that morning a basket full of their favorite pieces was waiting for them. The star waiter of the hotel's restaurant went to the traditional bakery in town to get the guests' bread before they came down for breakfast.
We can also mention the family that every year pick a hotel close to nature in a mountain environment. It is usually late when they arrive, so the kitchen is already closed; however, the hotel always has something ready for them, especially their "hot chocolate". Also, thy enjoy contact with nature, so bicycles and kayak are always ready for them. These details are the ones that bring them back year after year to this place naturally lovely in itself.
And what to say of the customer who missed his luggage at the airport upon arriving at a beautiful beach hotel, which was notified of the situation as the check in was delayed. When arriving at the hotel still without luggage, the customer discovered in his room a kit with the required stuff to wait for his bags: toothbrush and paste, hair brushes, a couple of shirts and robes. It was the customer's first visit to this hotel and destination, which have become the venue for most of his celebrations.
As we can see, a common factor was present in all the cases, "the care for details" which didn't represent too much effort or expense for the hotel, but for the guests it was a HUGE DIFFERENCE.
We invite you to live this kind of experience, browse our destinations and hotels in our website and call 1855 2236061  or email us [email protected]

Angela Ortega (Eng)
Born in the central region of Mexico, but having lived most of her life in the beautiful state of Nayarit, Angela fell in love with this area's landscapes and its natural beauty. With the firm conviction from an early age that she wanted to be part of the way tourism was managed in her state and the country at large, she studied a degree in Tourism Management and Development at the Technological University of Nayarit. Immediately following her studies, she immersed herself in the world of hospitality in Puerto Vallarta, an iconic city within Mexico known for its wide range of hotels. Working within this field, she took various positions, which allowed her to develop many skills such as teamwork and great service as well as to learn about the standards of operations at a large hotel complex. After taking a break from the hotel industry for personal reasons, her path met Mexico Boutique Hotels, a company that closely matched her personal convictions, which involve presenting Mexico to the world as a brand that guarantees memorable experiences thanks to its natural beauty and the excellent hospitably of its people who by their very nature provide great service and are excellent hosts. Angela currently serves as Chief E-Concierge and Travel Designer for the aforementioned company, offering travelers the opportunity to live a different experience every day, where attention to details make a huge difference.