A weekend at… Atlixco, Puebla

Share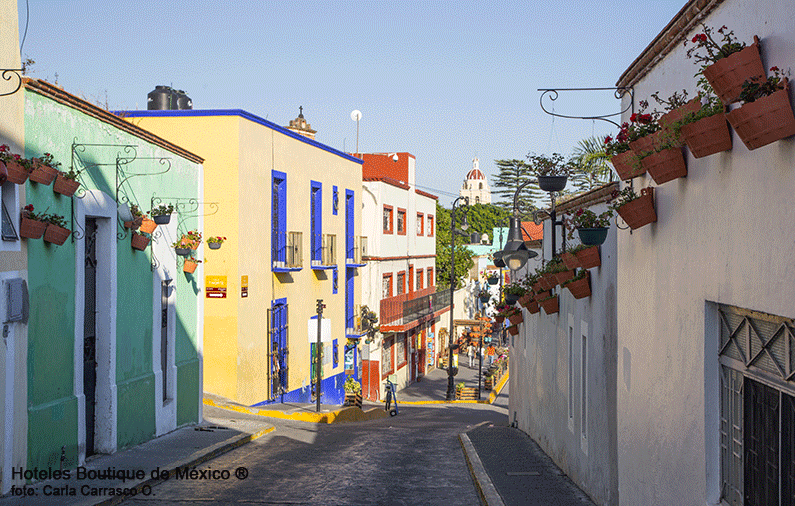 Would you like to spend a weekend at a place boasting to have "the best climate of the world"?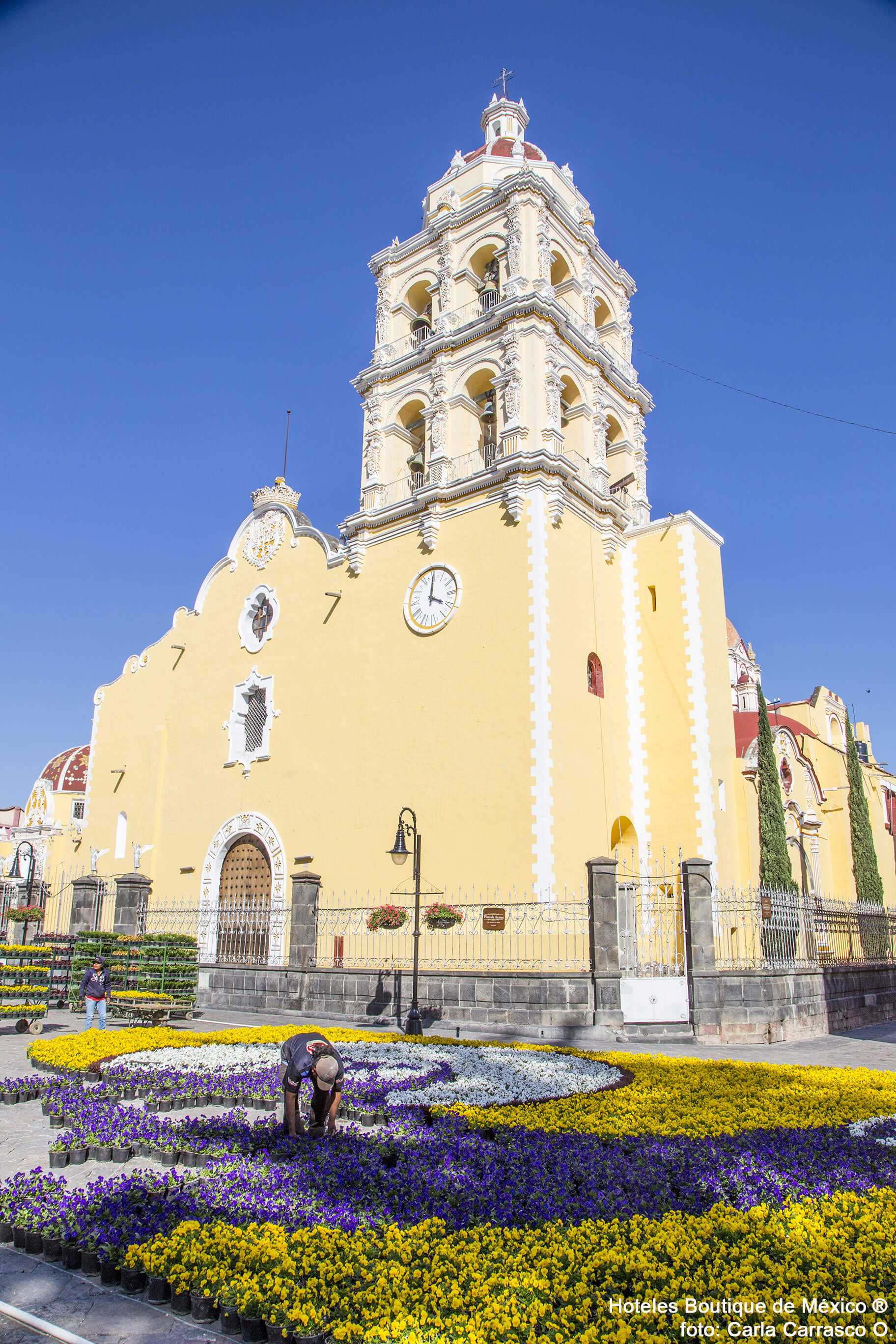 We invite you to know the Magic Town of Atlixco in the state of Puebla, where the landscapes are covered by the colors of hundreds and hundreds of flowers that blossom on this beautiful valley.
Both for a family trip or a special weekend with your significant other, this place features the versatility to offer everything you need and deserve.
Its closeness to Mexico City makes it even more recommendable. The 2-hour trip from there is well worth being made to live an experience full of tradition; from the Puebla capital it is a 40-minute trip.
THE START…
The central venue of this voyage will be the Las Calandrias Boutique Hotel, located just 12 minutes from downtown; this hotel offers a magnificent show that lightens your soul and sets everyone staying in in a good mood thanks to its green gardens and the color prodigality of its over 5,000 bougainvillea! They actually welcome you with a glass of bougainvillea water, not only refreshing but with an ample variety of properties.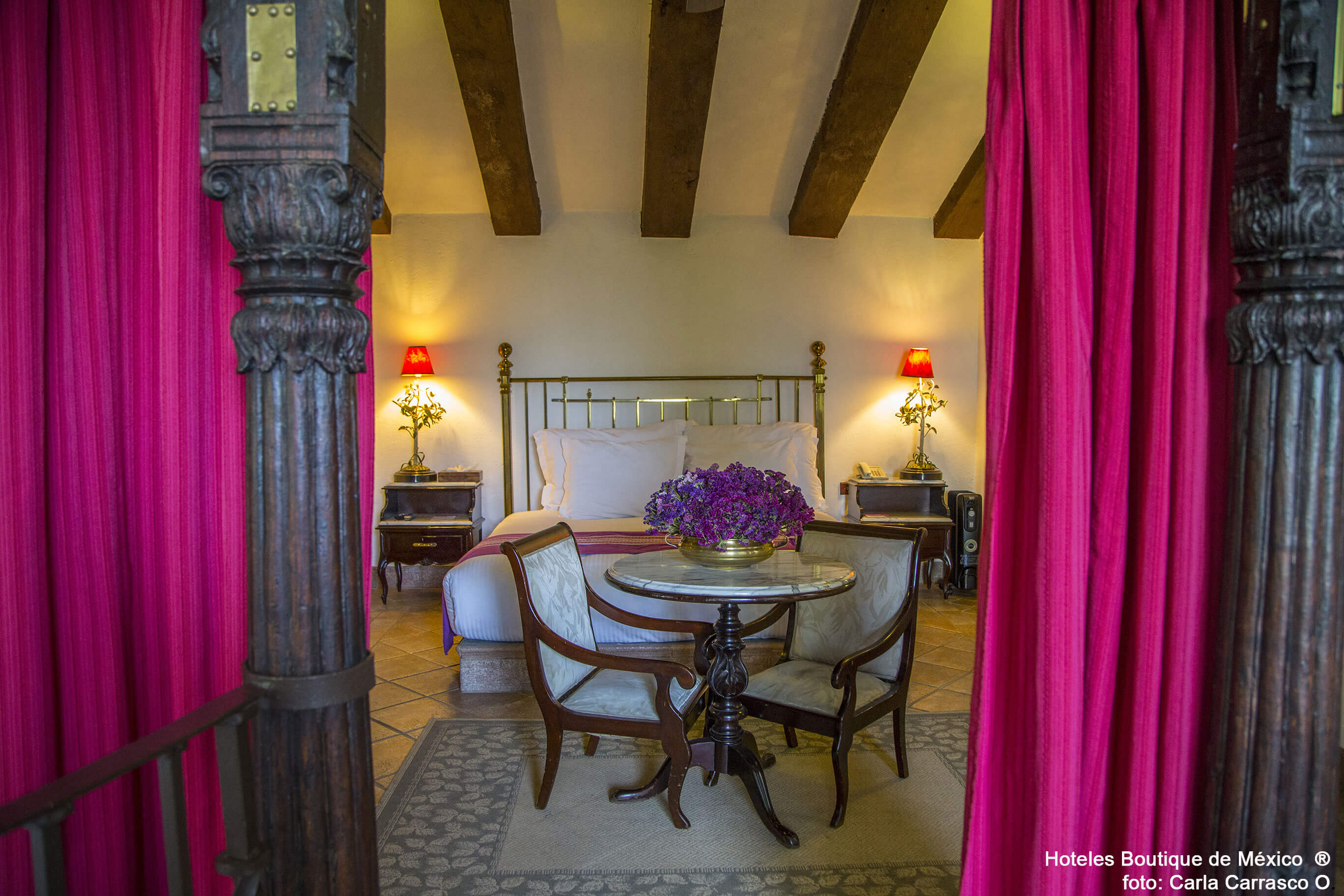 By late afternoon, reconnect with your inner peace in the hotel spa "Flowers and Pleasures",either with a massage, a therapy session or a good temazcal, you can end your day in the best way.
THE LAST HOURS IN ATLIXCO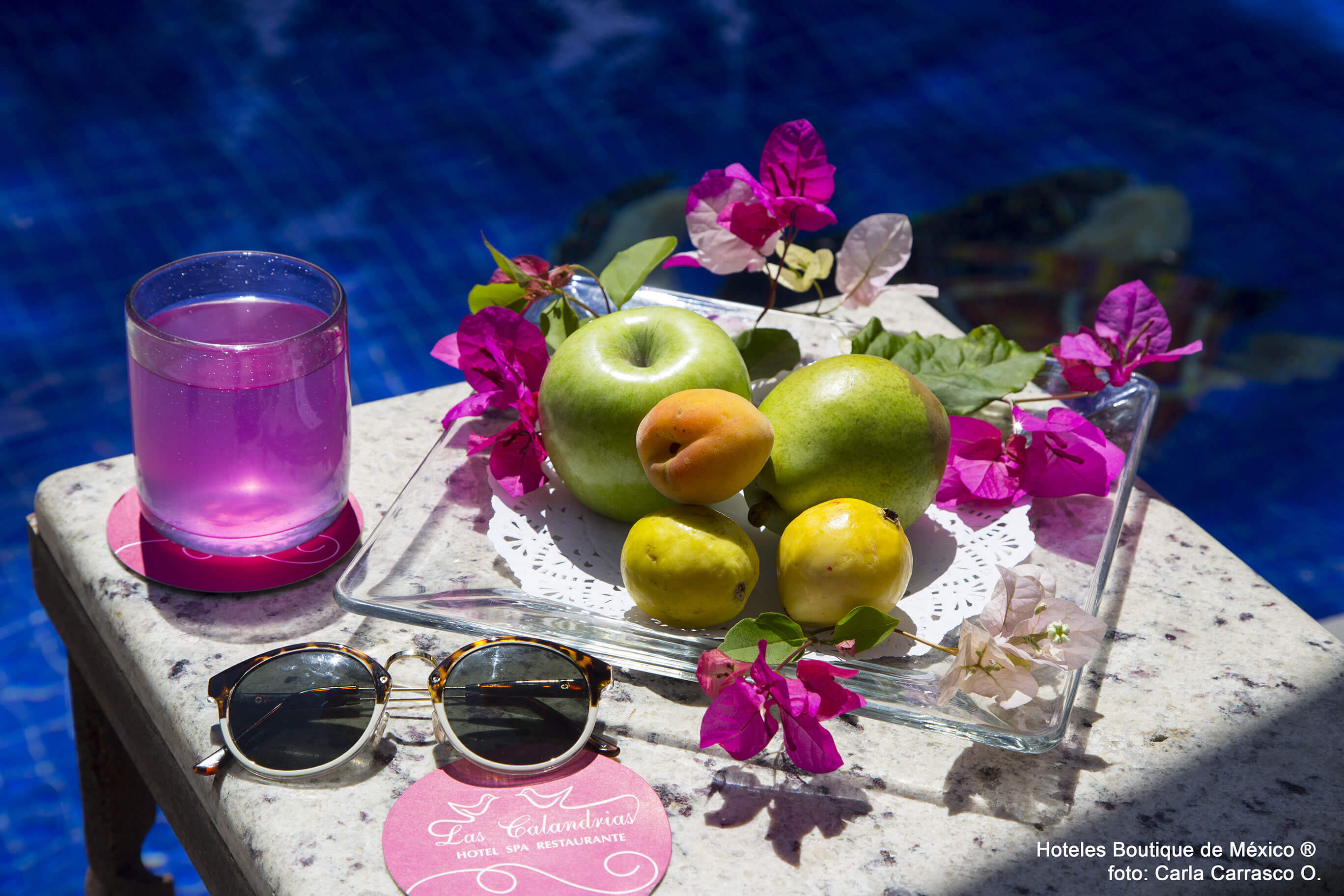 Everything has happened so fast since you arrived that it seems impossible that you will be heading back home in a few hours, so you have to get the most of this day. After breakfast we invite you to chill out at the pool, and those with kids need not worry as on weekends the hotel features nanny service for your kids to enjoy the extensive play pen while supervised by specialized personnel. So you can spend a relaxing while on the chaise lounges or refreshing yourself with a tasty drink from the bar.
The last mandatory stop is a visit to Cabrera greenhouses, where you will find an array of flowers and ornamental plants in thousands of square meters, all for sale!
Come to see for yourself the marvelous climate at Atlixco and be surprised by the marvelous places you can explore.
Call us at 01 800 508 7923 or email us at [email protected]

Angela Ortega (Eng)
Born in the central region of Mexico, but having lived most of her life in the beautiful state of Nayarit, Angela fell in love with this area's landscapes and its natural beauty. With the firm conviction from an early age that she wanted to be part of the way tourism was managed in her state and the country at large, she studied a degree in Tourism Management and Development at the Technological University of Nayarit. Immediately following her studies, she immersed herself in the world of hospitality in Puerto Vallarta, an iconic city within Mexico known for its wide range of hotels. Working within this field, she took various positions, which allowed her to develop many skills such as teamwork and great service as well as to learn about the standards of operations at a large hotel complex. After taking a break from the hotel industry for personal reasons, her path met Mexico Boutique Hotels, a company that closely matched her personal convictions, which involve presenting Mexico to the world as a brand that guarantees memorable experiences thanks to its natural beauty and the excellent hospitably of its people who by their very nature provide great service and are excellent hosts. Angela currently serves as Chief E-Concierge and Travel Designer for the aforementioned company, offering travelers the opportunity to live a different experience every day, where attention to details make a huge difference.