VAL´QUIRICO, A PIECE OF ITALY IN MEXICO

Share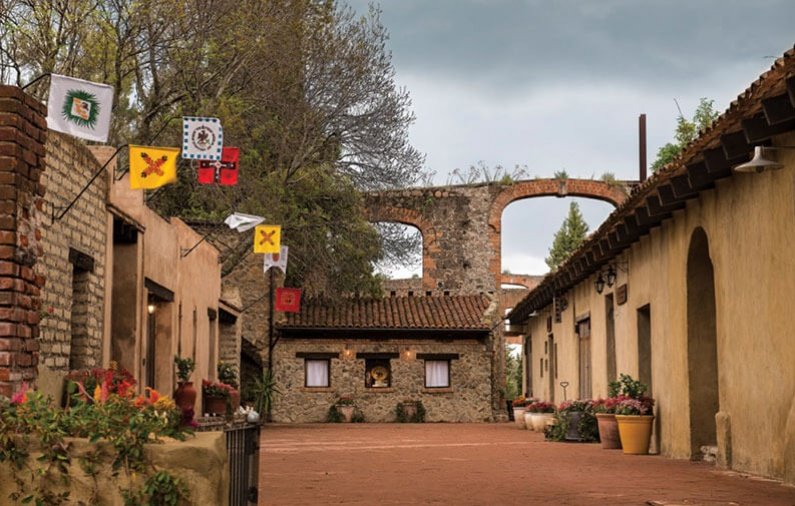 If there is a place in the world we can deeply fall in love with just by admiring its beautiful landscapes and its medieval-like infrastructure, it is undoubtedly Tuscany, Italy, the rural paradise favorite of many.
If you want to live and know a little of the experience of a place like this, you don't have to travel that far, believe me. Now you can experience the magic of touring narrow cobblestoned streets and access charming plazas through tunnels or get a glimpse of how urban life of European aristocracy was in centuries 11 and 12. You just have to visit VAL'QUIRICO, a town built in the 21st century in the beautiful state of Tlaxcala.
What is VAL'QUIRICO exactly? This place, built "town-like", is the fusion of a touristic development with stores, boutiques and restaurants, and on the other hand is a residential area where the idea is to build a community where dwellers live with respect and solidarity.
In VAL´QUIRICO all the buildings are constructed with the typical materials of the old town of Tuscany. Stone, adobe, tile and wood are the campions of this picturesque speech.
There are gastronomic options for everybody: gourmet food, French cuisine, but everybody's favorite is Italian, to give that special touch to your visit.
VAL´QUIRICO has an excellent location in the middle of the country, just 30 minutes away from Puebla, "The City of Angels", and two hours away from Mexico City.
Travel in time and visit this wonderful place.

Angela Ortega (Eng)
Born in the central region of Mexico, but having lived most of her life in the beautiful state of Nayarit, Angela fell in love with this area's landscapes and its natural beauty. With the firm conviction from an early age that she wanted to be part of the way tourism was managed in her state and the country at large, she studied a degree in Tourism Management and Development at the Technological University of Nayarit. Immediately following her studies, she immersed herself in the world of hospitality in Puerto Vallarta, an iconic city within Mexico known for its wide range of hotels. Working within this field, she took various positions, which allowed her to develop many skills such as teamwork and great service as well as to learn about the standards of operations at a large hotel complex. After taking a break from the hotel industry for personal reasons, her path met Mexico Boutique Hotels, a company that closely matched her personal convictions, which involve presenting Mexico to the world as a brand that guarantees memorable experiences thanks to its natural beauty and the excellent hospitably of its people who by their very nature provide great service and are excellent hosts. Angela currently serves as Chief E-Concierge and Travel Designer for the aforementioned company, offering travelers the opportunity to live a different experience every day, where attention to details make a huge difference.