A culinary jewel at Mineral de Pozos: Chilcuague

Share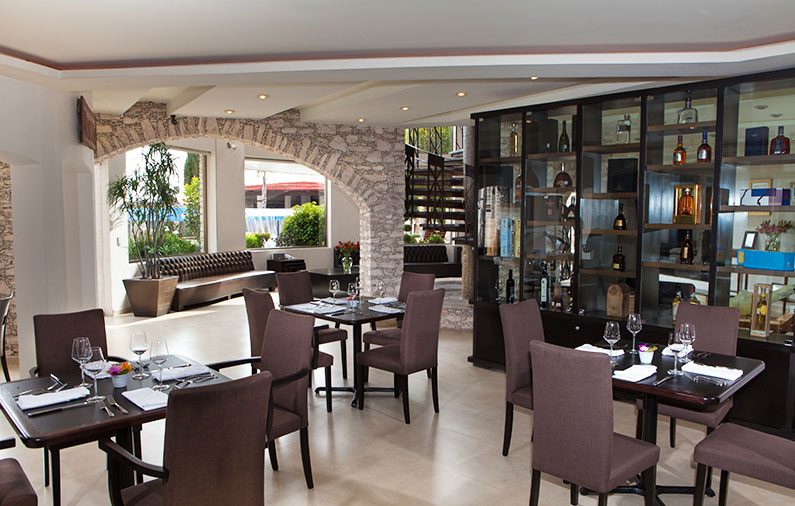 CHILCUAGUE is a name from the Nahuatl language that refers to the roots of a wild tree that grows endemically in the Sierra Gorda of Querétaro and Guanajuato, whose properties are so extensive that it currently has a wide variety of uses ranging from a cooking seasoning, to analgesic.
CHILCUAGUE is also the name of the restaurant housed within the facilities of CASA DIAMANTE BOUTIQUE HOTEL, a select member of the MEXICO BOUTIQUE HOTELS collection. It is well said that a place is completely known only until you know its food, that is why the Chilcuague Restaurant highlights in its menu select products of the region, looking for its distinguished clientele to get to know the traditional cuisine of its state and its ingredients; among them, of course, CHILCUAGUE, a basic ingredient of many of their dishes.
Chef Sebastián Gálvez Conde was responsible for the creation of his new menu in 2017, in which his creativity was a key element for the combination of flavors, textures and colors that resulted in a unique gastronomic offer at Mineral de Pozos. Best of all, most dishes can be paired with their three different types of VOPPER BEER, which of course is also home made and distributed throughout the Bajío region and central Mexico.
Whether you choose to eat inside the restaurant or on the terrace overlooking the garden and pool, the experience will be totally enjoyable, a pleasure for your palate. To start, we suggest you taste the "Chilcuague Aphrodisiac Ceviche", based on tuna, corn, various citrus and chilcuague. As for the main courses, we recommend the Casa Diamante Chicken, the specialty of the house or the Vopper al Jerez steak. For the sweet part a Tempura Vopper or a Mineral de Pozos Tamal will satisfy the most discerning palate.
A restaurant that cares about highlighting its state and preserving, despite its innovative concept, the traditional ingredients of Guanajuato, and which also has a factory producing artisan beer (with locally sourced ingredients, of course), is without a doubt A CULINARY JEWEL we should all know.
We invite you to stay at CASA DIAMANTE, dine in the CHILCUAGUE Restaurant and taste VOPPER BEER.
1855 223 6061

Angela Ortega (Eng)
Born in the central region of Mexico, but having lived most of her life in the beautiful state of Nayarit, Angela fell in love with this area's landscapes and its natural beauty. With the firm conviction from an early age that she wanted to be part of the way tourism was managed in her state and the country at large, she studied a degree in Tourism Management and Development at the Technological University of Nayarit. Immediately following her studies, she immersed herself in the world of hospitality in Puerto Vallarta, an iconic city within Mexico known for its wide range of hotels. Working within this field, she took various positions, which allowed her to develop many skills such as teamwork and great service as well as to learn about the standards of operations at a large hotel complex. After taking a break from the hotel industry for personal reasons, her path met Mexico Boutique Hotels, a company that closely matched her personal convictions, which involve presenting Mexico to the world as a brand that guarantees memorable experiences thanks to its natural beauty and the excellent hospitably of its people who by their very nature provide great service and are excellent hosts. Angela currently serves as Chief E-Concierge and Travel Designer for the aforementioned company, offering travelers the opportunity to live a different experience every day, where attention to details make a huge difference.