The most beautiful sunsets of Mexico Boutique Hotels

Share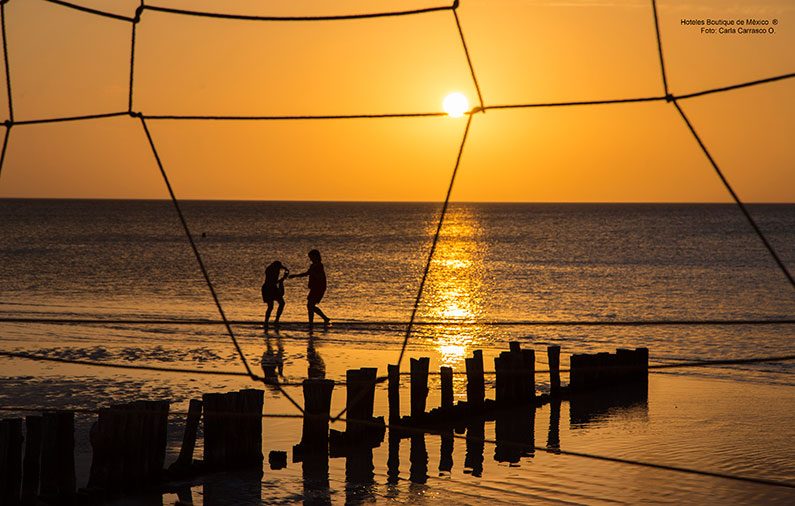 The sunsets are, I think, the most beautiful part of the day. Kristen Butler once said: "Sunsets are proof that no matter what happens, each day can end beautifully."
Gazing at a sunset is one of the greatest pleasures a human being can experience, as seeing the hues that the sky acquires while the sun is hiding is something magical, the culmination of a day cannot be celebrated in a better way than with a wonderful dusk.
The beauty and natural diversity of Mexico is enhanced even more by contemplating a sunset in its landscapes, which is why we bring to you the most extraordinary sunsets recorded at our MEXICO BOUTIQUE HOTELS.
We hope you enjoyed these wonderful images, we invite you to be close eyewitnesses of these and many more sunsets.
Call:  8552236061
Send an email: [email protected]

Angela Ortega
Nacida en el centro del país, pero pasando la mayor parte de su vida en el bello estado de Nayarit adquirió el amor por esas tierras y por las bellezas naturales que estas poseen. Con la firme convicción de ser gestora del crecimiento turístico en el estado y en el país, estudio la Licenciatura en Gestión y Desarrollo Turístico en la Universidad Tecnológica de Nayarit. De manera inmediata al finalizar sus estudios se incursionó en el mundo de la hotelería en Puerto Vallarta Jalisco, una cuidad icono del país, bien conocida por su amplia oferta hotelera. Estar inmersa en ese ámbito y desempeñando diversos puestos en diferentes áreas, le permitió desarrollar sus habilidades de trabajo en equipo, de espíritu de servicio, así como aprender los estándares de operación de un gran complejo hotelero. Pasados un par años y por motivos personales se retiro de la hoteleria, pero la vida puso en su camino a Hoteles Boutique de México, una empresa con convicciones muy similares a las personales, las cuales involucran representar a México ante el mundo como una marca que garantiza escenarios memorables gracias a sus bellezas naturales poseídas, así como un excelente trato por parte de una población que por herencia es servicial y buena anfitriona. Actualmente funge como Chief E-Concierge and Travel Designer en la empresa antes mencionada, ofreciendo día a día al viajero la oportunidad vivir una experiencia diferente donde la atención a los detalles hacen una enorme diferencia.