6 unique spa services exclusive of Mexico Boutique Hotels

Share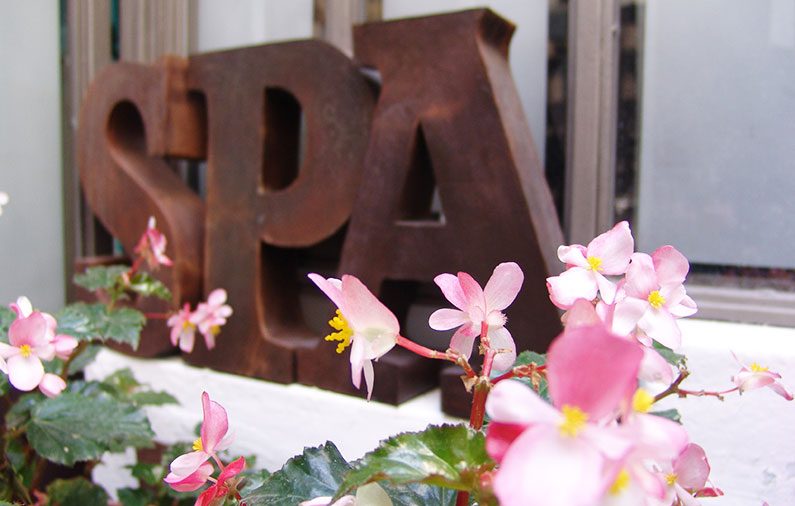 One of the main reasons that encourage people to travel is almost always a matter of rest, of forgetting for a couple of days the daily problems. For this reason, the fact that the hotel you will stay at has a spa is one of the first things travelers want to know.
We present to you some of the most sought-after spa services by our customers, performed by expert therapists and exclusive to Mexico Boutique Hotels, hardly found anywhere else.
Oxygenporation: It is an antioxidant treatment which emits pure oxygen directly to the skin cells, helping rid it of impurities and dead cells that damage it, so the skin is clean and young.
Where can you enjoy this service? At Artisan Family Hotels and Resort Collection on Chachalacas Beach, Veracruz.
Beer baths: Novel treatment which main ingredient is beer. You plunge in a barrel to let beer have contact with your skin, relax it, clean it and unblock pores, giving it vitamin B, proteins and saccharin. All this happens while you taste Vopper beer, of artisan production.
Where can you enjoy this service? Hotel Boutique Casa Diamante in Mineral de Pozos, Guanajuato.
Terracotta Massage: Two artisan therapists will totally renew you with this four-hand massage. This exclusive artisan therapy stimulates body and mind in a symmetric and harmonical manner. Combining different disciplines, this massage is a sensorial trip where smells, flavors, sounds and touch combine into a sublime life experience. Can you afford it?
Where can you enjoy this service? Gran Casa Sayula in Sayula, Jalisco.
Pantry experience: The alchemy of spa through sensorial experience: herbs, salts, flowers, seeds, honey, and tea stimulate your senses. To greet you, two welcome ceremonies: hand washing and seeds ritual.
Where can you enjoy this service?  La Casa del Atrio in Querétaro.
Copalli (Copal in nahuatl): Enjoy this unique treatment that brings about all the emollient, purifying and toning benefits of copal.  It starts with a purification with this marvelous resin while an exfoliation is carried out with white copal, followed by a mud wrap with oils that tones and detoxifies your body. The treatment is completed with a natural mask. Ideal for brides.
Where can you enjoy this service? La Quinta Luna in Cholula.
The cave of senses: This experience is truly unique, a journey through time starting inside a cave that will carry you to the origin o
f universe up to the latest technology in multimedia, audio, video, special effects, laser, and music. The journey begins inside cenotes at different temperatures, colors, densities and physical-chemical compositions. Then, the tour continues in another section of the cave within this underground and underwater world; you enjoy the aspiration therapies with mint, eucalyptus, oxygen and ozone, as well as a full body exfoliation, cranial massage and revitalizing teas tasting. To finish in the last cave, there are aromatherapy tubs and capillary treatments with video projections and 5.1 sound.
Where can you enjoy this service? Sitio Sagrado – Tepoztlán
Dare to experiment them and be part of the lucky ones who receive these exclusive treatments.
Call 1 855 2236061 or email us at [email protected]mexicoboutiquehotels.com

Angela Ortega
Nacida en el centro del país, pero pasando la mayor parte de su vida en el bello estado de Nayarit adquirió el amor por esas tierras y por las bellezas naturales que estas poseen. Con la firme convicción de ser gestora del crecimiento turístico en el estado y en el país, estudio la Licenciatura en Gestión y Desarrollo Turístico en la Universidad Tecnológica de Nayarit. De manera inmediata al finalizar sus estudios se incursionó en el mundo de la hotelería en Puerto Vallarta Jalisco, una cuidad icono del país, bien conocida por su amplia oferta hotelera. Estar inmersa en ese ámbito y desempeñando diversos puestos en diferentes áreas, le permitió desarrollar sus habilidades de trabajo en equipo, de espíritu de servicio, así como aprender los estándares de operación de un gran complejo hotelero. Pasados un par años y por motivos personales se retiro de la hoteleria, pero la vida puso en su camino a Hoteles Boutique de México, una empresa con convicciones muy similares a las personales, las cuales involucran representar a México ante el mundo como una marca que garantiza escenarios memorables gracias a sus bellezas naturales poseídas, así como un excelente trato por parte de una población que por herencia es servicial y buena anfitriona. Actualmente funge como Chief E-Concierge and Travel Designer en la empresa antes mencionada, ofreciendo día a día al viajero la oportunidad vivir una experiencia diferente donde la atención a los detalles hacen una enorme diferencia.