Hotel Filter
Download here our complete hotel directory
Top Luxury Boutique Hotels in Mexico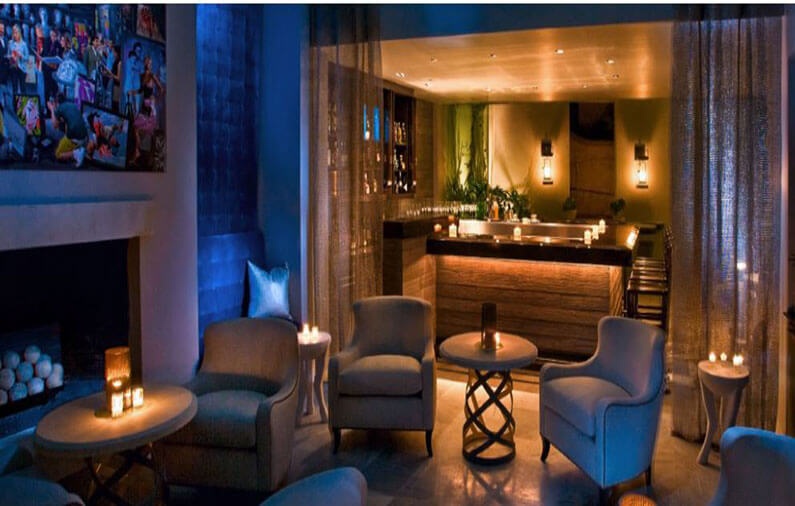 Brands such as The Ritz-Carlton and St. Regis may attract hordes of luxury travelers to Mexico, but smaller, independent hotels also imbue their offerings with enticing amenities, style and service. Whether it's a relaxed coastal beach resort or a historic inland city that clients are looking for, Mexico is well-equipped to satisfy sophisticated globetrotters looking for unique accommodations that don't scrimp on the luxury.
Relais & Chateaux, a worldwide purveyor of upscale accommodations has five properties in Mexico — including Imanta Resorts Punta de Mita, a Riviera Nayarit hotel that's designed to blend with its natural surroundings. The property's top-of-the-line, three-story Tree House, nestled in the jungle, is graced with a waterfall and three ponds that are great for swimming.
Also in the Relais & Chateaux portfolio is Hotel Solar de las Animas, located in the town of Tequila, near Guadalajara. This elegant, 93-room property is centrally located for travelers who want easy access to tequila-distilling tours and other activities. Yet it also provides its own oasis of calm; its Sky Bar offers views of the nearby Tequila Volcano and provides an ideal setting for a toast with locally produced spirits.
It's nearly impossible to discuss upscale boutique hotels in Mexico without mentioning Grupo Habita, the company that is largely responsible for spreading the concept throughout Mexico. Each of Grupo Habita's properties is designed differently, ensuring a unique experience that won't be repeated elsewhere. Among the most celebrated are Casa Fayette, which opened in 2015 in a refurbished 1940s mansion in Guadalajara; La Purificadora, which is set in a dramatically reimagined 19th-century factory in Puebla; and Condesa DF, which is one of several stylish properties the company operates in Mexico City.
Grupo Habita also maintains a beach presence. Among its more laid-back, yet equally design-conscious, properties is Boca Chica, which has given a brilliant new purpose to a choice piece of midcentury hotel architecture in Acapulco.
Several Grupo Habita properties are members of Design Hotels, a collection that represents style-focused small hotels around the world. Among the newest members — though not part of Grupo Habita — is Tulum Treehouse, which debuted this September against a backdrop of jungle and sea on Mexico's Caribbean coast. Described as a "collective effort between international designers, local artisans and the Tulum-based Co-Lab Design Office," this property offers just two different floor plans, with the option to rent three bedrooms in the main house or to take up an entire five-bedroom unit.
In nearby Yucatan state, Design Hotels represents Rosas & Xocolate, a 17-room property on one of Merida's most elegant avenues. And for an especially historic setting in Merida, an ideal choice is Xcanatun, a former hacienda that has been transformed into an elegant hotel and restaurant.
Outside of Merida, meanwhile, the hotel that's attracting the most attention is Chable Resort & Spa, a member of Small Luxury Hotels of the World. Here, guests can check into well-appointed pool villas or the presidential estate, which is set in a restored 19th-century hacienda manor house.
Another hot spot for luxurious boutique experiences is San Miguel de Allende, a destination that has garnered ever more praise since being named the best city in the world this year by Travel + Leisure. Hotel Matilda, with its art-laden walls and holistic spa, and L'Otel, which exudes urban chic in a historic building downtown, are among the area's top choices.
Mexico Boutique Hotels is another consortium that excels at presenting interesting and posh accommodation experiences around the nation. One of its properties, Meson Sacristia de la Compania, offers extensive cooking classes in its colonial-era building in Puebla, while Casa Diamante is a Guanajuato hotel with its own movie room and video bar that serves the property's house-made microbrews.
Travelers looking for boutique style in Los Cabos may want to consider Hotel El Ganzo, where an underground recording studio, along with a monthly "artist in residence" and "musician in residence" program, add a creative touch to a beach vacation.
Whatever property you book for clients, it's worth keeping in mind that big is not necessarily better — especially when there are so many high-end boutique gems throughout Mexico to choose from.
See original source HERE