Hotel Filter
Download here our complete hotel directory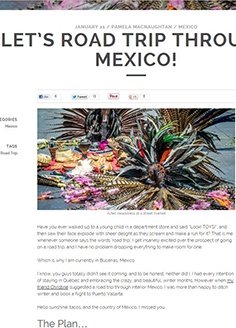 Let's Road Trip Through Mexico!
Have you ever walked up to a young child in a department store and said "Look! TOYS!", and then saw their face explode with sheer delight as they scream and make a run for it? That is me whenever someone says the words 'road trip'. I get insanely excited over the prospect of going...
leer mas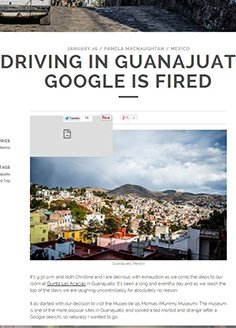 Driving in Guanajuato: Google is Fired
It's 9:30 p.m. and both Christine and I are delirious with exhaustion as we climb the steps to our room at Quinta Las Acacias in Guanajuato. It's been a long and eventful day and as we reach the top of the stairs we are laughing uncontrollably for absolutely no reason. It all started with our decision...
leer mas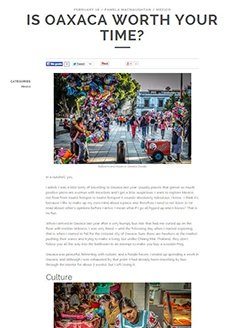 Is Oaxaca Worth Your Time?
I admit, I was a little leery of travelling to Oaxaca last year. Usually places that garner so much positive press are overrun with travellers and I get a little suspicious. I want to explore Mexico, not float from tourist hotspot to tourist hotspot! It sounds absolutely ridiculous, I know.  I think it's because I...
leer mas
A Mexican Road Trip in 50 Photos
Road trips are one of my favourite travel activities as I have a chance to see the place I'm visiting in a more personal way. I can stop whenever I wish and snap photos. I can eat by the roadside with locals. I have complete freedom to choose my route, and then change said...
leer mas