Hotel Filter
Download here our complete hotel directory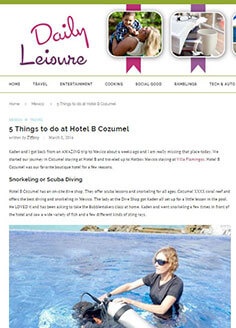 5 Things to do at Hotel B Cozumel
Kaden and I got back from an AMAZING trip to Mexico about 6 weeks ago and I am really missing that place today. We started our journey in Cozumel staying at Hotel B and traveled up to Hotbox Mexico staying at Villa Flamingos. Hotel B Cozumel was our favorite boutique hotel for a few reasons....
leer mas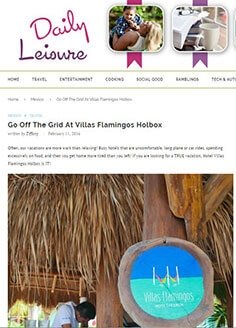 Go Off The Grid At Villas Flamingos Holbox
written by Tiffany February 11, 2016 Often, our vacations are more work than relaxing! Busy hotels that are uncomfortable, long plane or car rides, spending excessively on food, and then you get home more tired than you left! If you are looking for a TRUE vacation, Hotel Villas Flamingos Holbox is IT! Villas Flamingos...
leer mas