Top 7 spectacular aerial photographs of Mexico Boutique Hotels

Share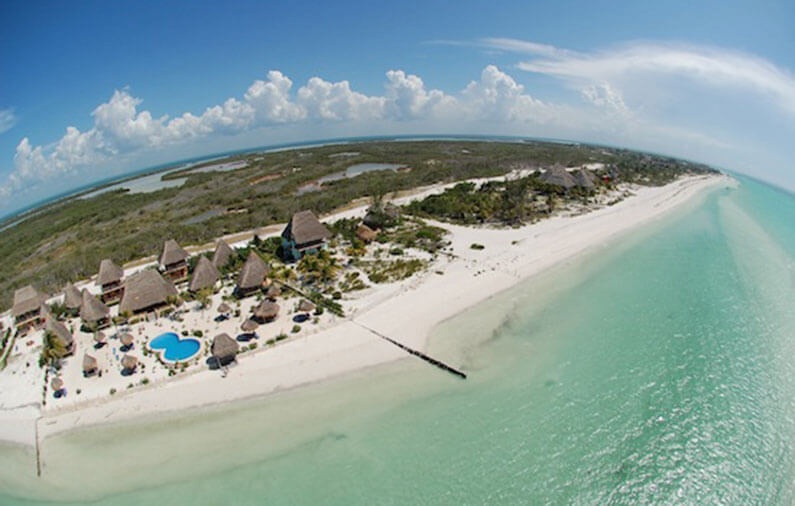 Capturing in a single photograph the whole infrastructure of a building, or huge towers and towns is practically impossible. However, we have a very important tool that has made it possible: AERIAL PHOTOGRAPHY.
If we talk about drones and Google Earth, we get to believe that aerial photography is something that comes up recently. However, there is a singular character that lived in the middle 19th century called Gaspard Félix Tournachon, a French writer and photographer who spent his life innovating in his work.
One good day Gaspard came up with an idea nobody had thought of before: the simple idea of "taking images from the air". So, encouraged by a friend, he bought a special camera and rode an aerostatic balloon to take from there his first "aerial photography" of the roofs in the small town of Petit-Becetre in France.
In this occasion, we want to share the top 6 of the best aerial photographies of our beloved MEXICO BOUTIQUE HOTELS:
Located within the Chiapas Sierra Madre, Argovia Finca Resort lies in that idyllic spot where coffee plants and clouds join to create a captivating landscape.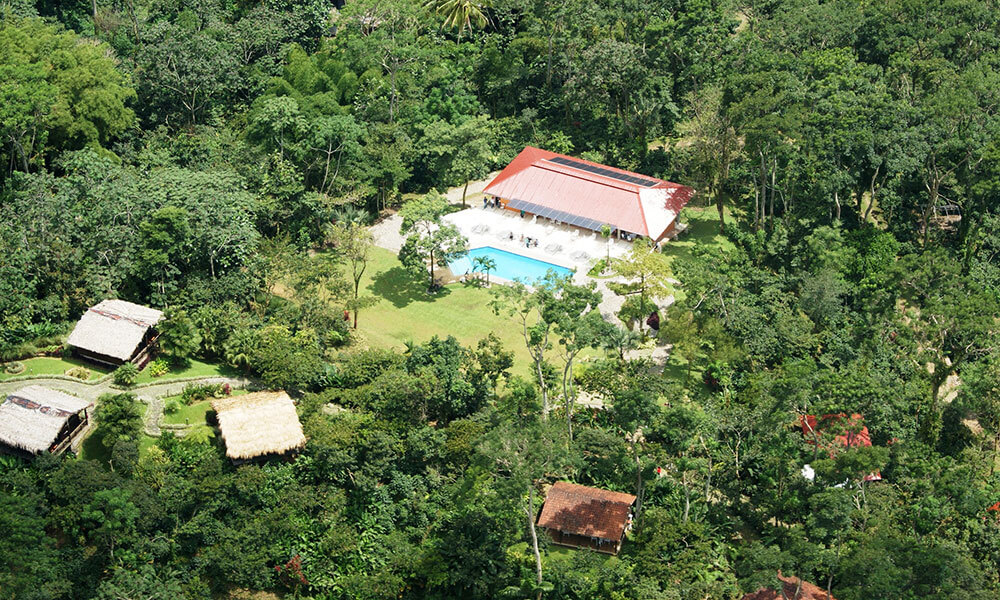 Overlooking the marina, high on top is erected Casa Colina, with extraordinary views to the Mexican Pacific, with an endless array of activities focused on comfort awaiting you.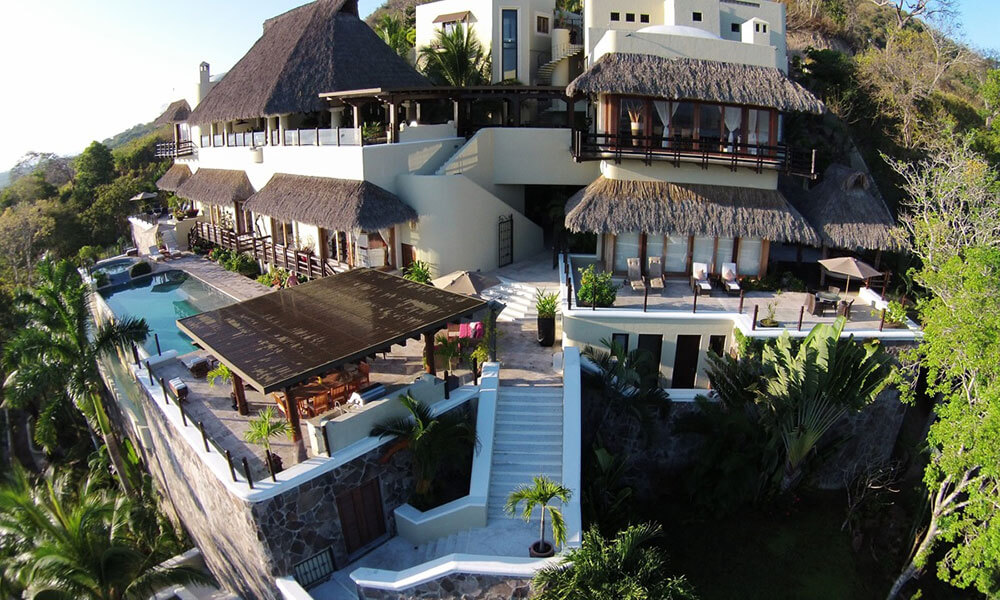 A tropical hideaway where Mexican Pacific presents itself in all splendor, inviting to relaxation and contemplation.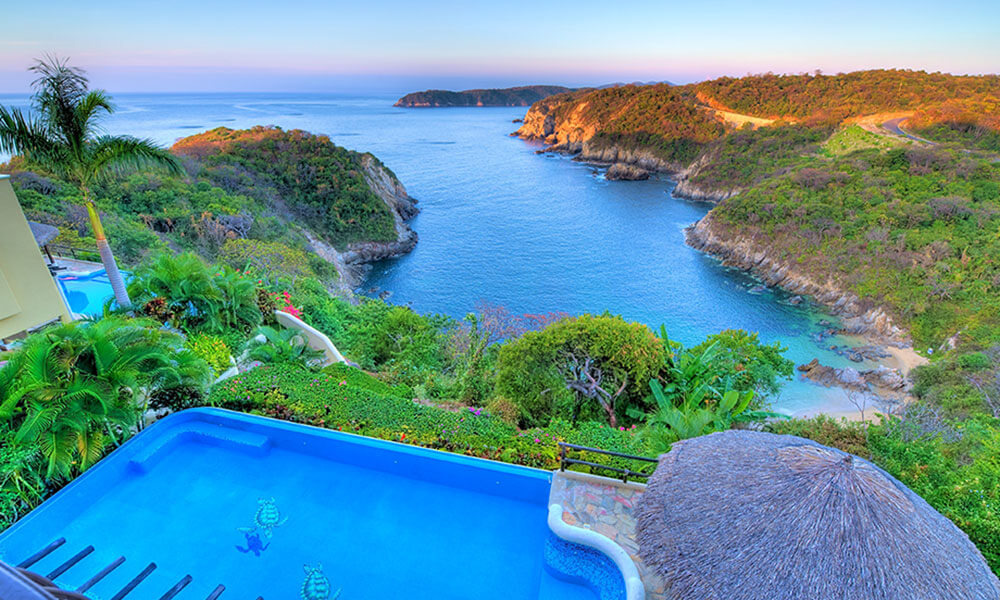 ZOA is a charming boutique hotel situated on the coast of Oaxaca, Mexico, where its panoramic vistas will inspire a relaxing stay perfect for contemplation and comfort.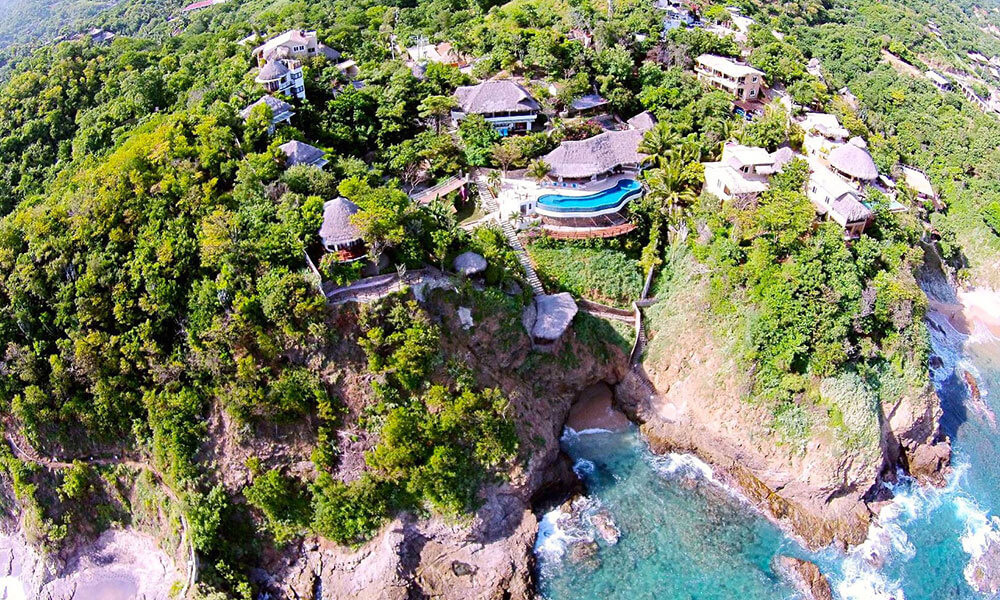 A hideaway where the desert's stillness and the vibe of the Sea of Cortes melt. A place that has been kept secret for over 60 years, thus creating a private community which opens its door exclusively to Mexico Boutique Hotels.

A boutique hotel that lures for his unique style. Far from the noise, embraced by the tropical jungle in a private cove in Nayarit.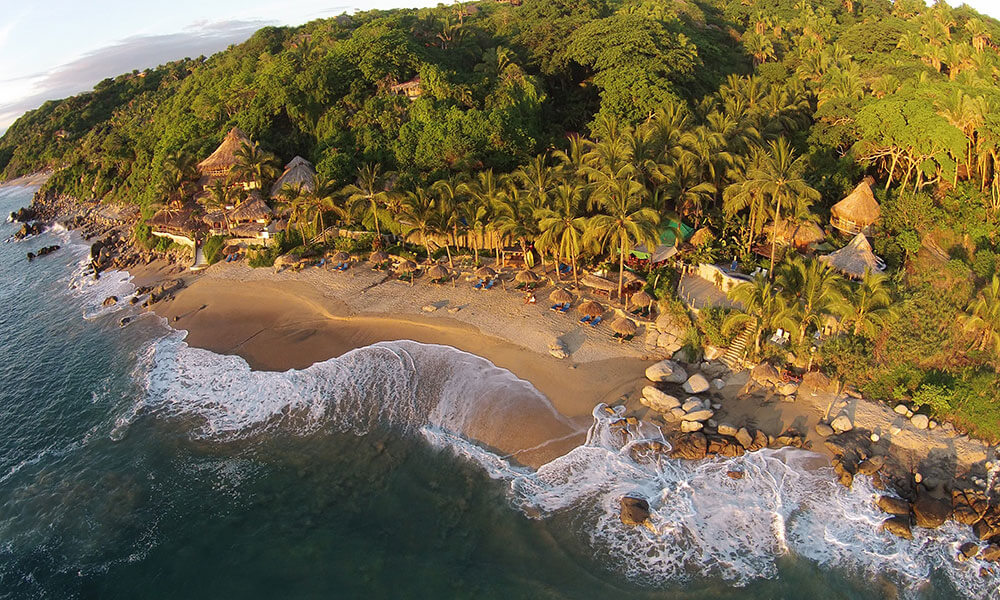 With a total extension of 180 meters of beach, this amazing hotel keeps an interesting architectural and decorative concept, one ecological, rustic and bohemian.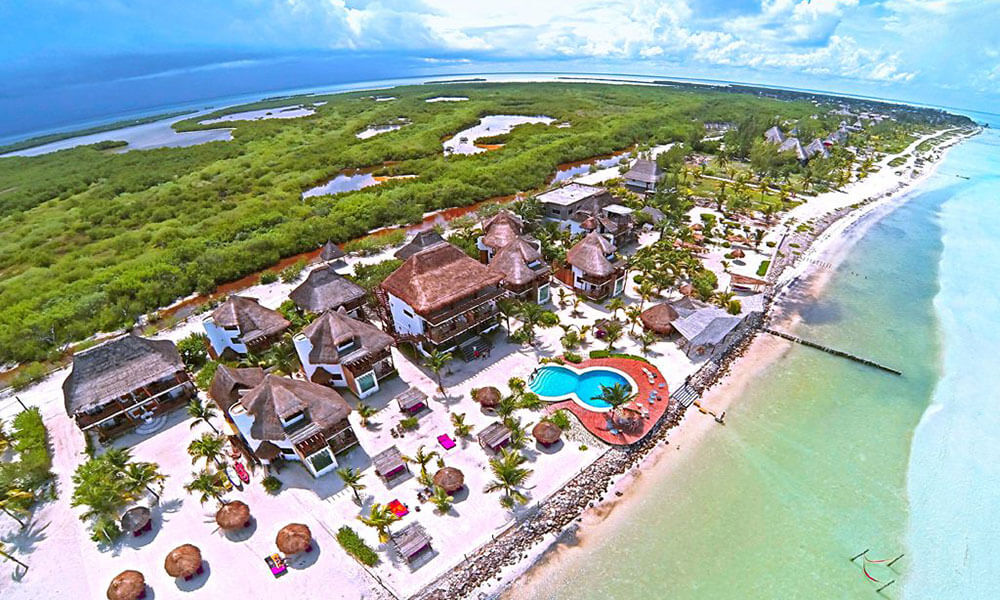 We invite you to discover these and all the MEXICO BOUTIQUE HOTELS. Do not forget to bring your camera!
1 855 2236061

Angela Ortega (Eng)
Born in the central region of Mexico, but having lived most of her life in the beautiful state of Nayarit, Angela fell in love with this area's landscapes and its natural beauty. With the firm conviction from an early age that she wanted to be part of the way tourism was managed in her state and the country at large, she studied a degree in Tourism Management and Development at the Technological University of Nayarit. Immediately following her studies, she immersed herself in the world of hospitality in Puerto Vallarta, an iconic city within Mexico known for its wide range of hotels. Working within this field, she took various positions, which allowed her to develop many skills such as teamwork and great service as well as to learn about the standards of operations at a large hotel complex. After taking a break from the hotel industry for personal reasons, her path met Mexico Boutique Hotels, a company that closely matched her personal convictions, which involve presenting Mexico to the world as a brand that guarantees memorable experiences thanks to its natural beauty and the excellent hospitably of its people who by their very nature provide great service and are excellent hosts. Angela currently serves as Chief E-Concierge and Travel Designer for the aforementioned company, offering travelers the opportunity to live a different experience every day, where attention to details make a huge difference.