Private Pools of Mexico Boutique Hotels

Share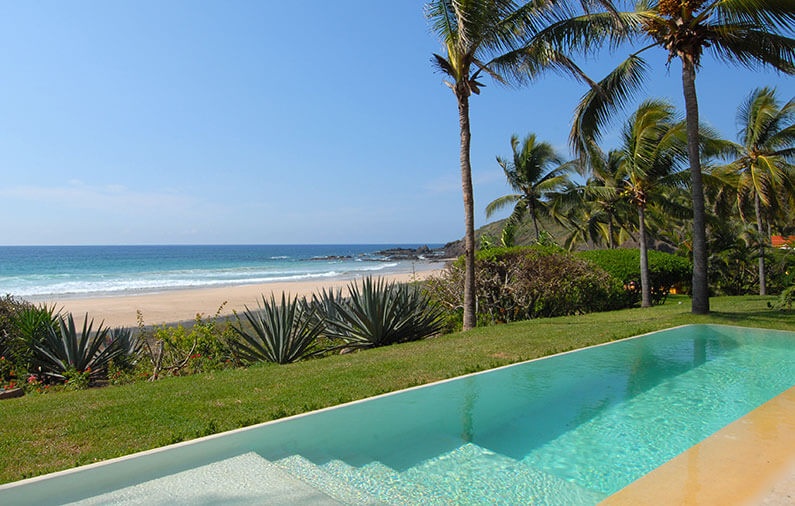 One of the most sought-after pleasures on vacations is that of plunging into a pool and let our worries vanish into the water. Imagine if besides enjoying a pool you could also enjoy it in the privacy and comfort of your room. That is why today we bring to you our Top 5 of Hotels featuring a private pool in the facilities:
1. Las Alamandas – Costalegre: In this natural, 1,700-acre paradise two of its suites offer private pools. Isabel Master Suite features a plunge pool located on its terrace with a panoramic view to the beach. Presidential Suite Sol has an infinity pool on its private terrace with a panoramic view to gaze at the starry sky this area boasts about.
2. Senses Riviera Maya – Riviera Maya: To be delighted by the idyllic colors of Mexican Caribbean, in each of its 38 suites you will have a plunge pool to complement your relaxation perfectly. Worth mentioning is the view you will enjoy from these private pools.
3. Sitio Sagrado – Tepoztlán: In its ample Imperila Suite you will enjoy a private pool with a sensational view to the Tepozteco Mountain. This pool not only will mitigate the heat but will also renovate your energies.
4. Villas Flamingos – Holbox: You can hardly ask for anything else in the quietness and calm this island provides; however, the hotel offers you a heated private pool in its Arena and Vista al Jardín Bungalows. These pools are inside the rooms and have sliding doors so that you will delight in the beautiful sunsets and sea breeze.

Mary Carmen López (Eng)
With over 10 years of experience in the hospitality industry and a bachelors in Hospitality and Tourism Management specializing in marketing and sales, Mary Carmen has developed her career working at various hotels in Mexico and abroad, focusing in recent years on the boutique hotel industry. Passionate about tourism in Mexico, in every trip she seeks to find the cultural, culinary and historic highlights of each destination.